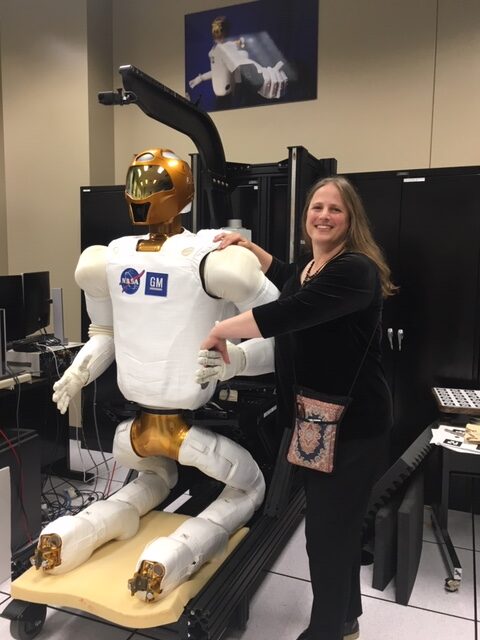 My eBay and Facebook Marketplace listings found their groove this week and I sold a bunch of things! My favorite of which was the sale of my thrifted Patagonia roller suitcase, which as much as I loved it was designed for someone shorter than I. I also sold a 90-year-old cast iron skillet and a random assortment of eBay items including a clown clock, five bank zipper pouches, a Speedo nylon zip sack, a pair of Carhartt pants, a cribbage board and a vase.

I sold so much stuff that I ran out of bubble wrap and had to disassemble a stack of Amazon branded insulated envelopes to pad my wares. (I get these free from a neighbor.) My packages might look like craft projects, but they do the trick and except for packing tape never include single-use shipping supplies.

We celebrated my daughter's 24th birthday with a Birthday Day of Adventures that featured breakfast at a local restaurant with hibachi-style imbedded grills on each table. Their schtick is that you get to create your own pancakes with individualized add-ins and toppings. We also visited my daughter's girlfriend at her gourmet cheese workplace, hit up a fun barcade, and then watched the original 1935 Bride of Frankenstein on the big screen. Lastly we picked up a gluten-free pizza to enjoy at home.

This switch to experiences instead of stuff has brought so much joy into my family's culture through the years. We really do look forward to this time together on one another's birthdays.

My mother and I just spent four days in Houston, Texas to attend a NASA event honoring my uncle for his sixty years of service. (I didn't have to employ any self control for NASA branded tchotchkes, as we never hit a gift shop because the event was held in the actual robotics lab!) I was able to wrangle a one-on-one tour from the "Space Exploration Vehicle Chief Engineer" that was a million giant steps beyond fascinating. I took an embarrassing number of photos, as well as videos for my sister's high school earth science students. My brain is still buzzing.

Is it too late for me to train to become a NASA engineer? I think I missed my calling.

We also spent an afternoon with extended family exploring Galveston and the Bolivar peninsula. We took a free ferry between the two areas and got out of our cars to enjoy the sights of swooping pelicans and unexpected sprays of gulf water. But the true highlight was discovering a group of dolphins while driving next to an inlet.

I packed snacks and a library book for the flights, my only souvenirs were consumables, (pecan pie) and a flannel western-style Goodwill shirt for my husband, I mended a plastic laundry basket using zip-ties, I rearranged the furniture in my living room for a buy-nothing fresh look, I brought my scuffed up thrifted suitcase and I didn't freak out when a seagull pooped on my shoe as I know it's just a thing that can be washed.

I didn't buy a Lear Jet or a vulgar gold-plated apartment in the sky.
Now your turn. What frugal things have you been up to?
Katy Wolk-Stanley    
"Use it up, wear it out, make it do or do without."
Click HERE to follow The Non-Consumer Advocate on Twitter.
Click HERE to follow The Non-Consumer Advocate on Instagram.
Click HERE to join The Non-Consumer Advocate Facebook group.
Click HERE to follow The Non-Consumer Advocate on Pinterest.
Disclosure: The eBay link is an affiliate link, which means that I earn a small percentage from any purchases you make through eBay within a few days of clicking on my link. This costs nothing extra to you.