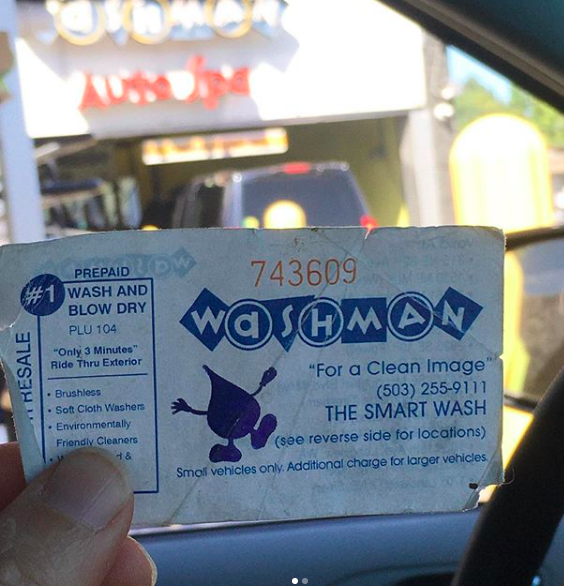 My husband and I moved our son down to the college town where he'll finish up the two quarters he needs to complete his bachelor's degree. True, his classes are likely to be online this term, but they absolutely weren't when it was time to arrange housing. This apartment came unfurnished, but we were able to score the previously mentioned free couch and end table from different neighbors. Luckily, everything (including his bedroom stuff) miraculously slotted into our minivan and Prius, so there was no need to rent a pricey moving truck.

Our son has three roommates, so they can pick up any slack, especially since he provided the majority of the kitchen and bathroom supplies.

My husband and I decided to buy a new mattress and boxspring set, which is a suuuuper annoying purchasing process. We looked on the internet, but didn't trust a word we read from online review sites, as they're notorious for overtly false reviews. Instead we looked at Costco, and then finally at a locally owned store that has a trustworthy reputation for quality products and low pressure sales. We ended up buying a queen set that's scheduled to be delivered at the end of the month, which gives us time to consider repainting our bedroom, which I've decided isn't so much "terra cotta" as it is "hot dog."

This was a far from frugal purchase, but it felt good to support a local business, and I look forward to many peaceful nights of sleep. We pinch pennies on the stuff that doesn't matter which makes the money available for the things that do.

For those wondering why we're not considering a used mattress, this is one of my Compact exceptions, especially since I've learned about recent bedbug cases in the Portland area.

I found a crumpled piece of paper at the grocery store which turned out to be a voucher for a free drive-through car wash, which may be one of my favorite finds ever as A) Its value was $8, and B) I hate washing the minivan by hand as it requires a ladder to reach the roof. My husband was skeptical, but it was accepted without a hitch and we now possess a clean and shiny car!

This may be unrelated, but I think that drive-through car washes are super duper fun, and I always joke about how the attendants are "mermen" and the internal bits are "kracken" and "giant squid." I've never been to Disneyland, but I'm guessing it's pretty much the same experience. Why yes, I may be the world's cheapest date.

I made broth from a leftover Costco roasted chicken, (which I then transmogrified into a tasty and satisfying Mexican chicken soup) I borrowed my step mother's pressure washer to spruce up our backyard patio/retaining wall, as well as anything else I could think of, (outdoor rug, wicker laundry basket, concrete steps, etc.) I gave away a set of silkscreens and a squeegee through my local Buy Nothing Group, I made an appointment and picked up a physical library book from my personally curated "Quality Distraction" reading list, I listened to a couple of audiobooks through the library's free Libby app and I curb picked a lovely brass desk lamp for my son, whose old lamp had broken.

I didn't buy a Lear Jet or a traitorous, dishonest and vulgar gold-plated apartment in the sky.
Now your turn. What frugal things have you been up to?
Katy Wolk-Stanley    
"Use it up, wear it out, make it do or do without."
Click HERE to follow The Non-Consumer Advocate on Twitter.
Click HERE to follow The Non-Consumer Advocate on Instagram.
Click HERE to join The Non-Consumer Advocate Facebook group.
Click HERE to follow The Non-Consumer Advocate on Pinterest.
Disclosure: This blog post includes affiliate links, which may earn you a discount, as well as a small commission for me. This costs nothing extra to you.