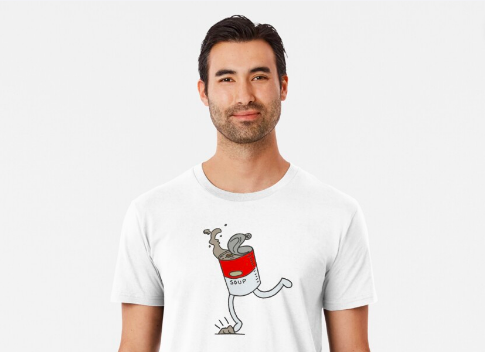 I took advantage of a rare Ibotta app deal before Thanksgiving that refunded 100% of the cost of a turkey and fixings if you bought specific items at Walmart. Mind you, I'm no Walmart fan, having shopped there just once in 2001-ish for a vacuum cleaner. (I'm lucky that Portland is rich with amazing supermarket options!) I carefully consulted the app to make sure I was choosing the precise turkey, stuffing, potatoes, cornbread, vegetables and gravy to qualify for the promotion and then promptly scanned the app as soon as I got home.

However, there'd been an issue with scanning the smeared label on the turkey at the register, which predictably became a problem when trying to complete the deal. I contacted Ibotta about the issue, but had misplaced the receipt by the time they replied. Oh well, live and learn . . .

Fast forward three weeks to me locating the receipt, and I was able to rectify the issue which completed the promotion! $20.38 into my PayPal account and I can let go of feeling foolish for chasing this deal.

I've apparently been an Ibotta member for close to a decade, but hadn't used it as I feel like companies like this track your personal shopping habits in exchange for pennies. Also, there's a "pyramid scheme" vibe to the app, as the best way to make money is to recruit others. This doesn't sit right with me, and is the reason why I haven't linked to them.

I've sold a number of things over the past month, although nothing too spectacular. Here are the most impressive sales:

• An Ikea Lömsk egg chair that I thrifted for $9.99 and then sold for $100. I sold it locally through Facebook Marketplace as it was yuuuuugely heavy!

• A vintage Pizelle waffle maker. Bought for $4.99 and sold for $100.

• A lot of vintage Barbie dolls and clothing for $105. I bought a case full of vintage Barbie stuff for $14.99 last summer and already sold the case alone for $45.

• A Coogi 3-D sweater that I bought for $12.99 and sold for $150.

I've been reading up a storm, as my goal for 2021 was to read 52 books. I won't make it, however, I still plan on cramming as much literary goodness as possible before 2022 rears her ugly head. It should be no surprise that I've been using my public library, both for physical books as well as audiobooks through the library's free Libby app.

I'll post a roundup of my 2021 reading for y'all, but for now please enjoy that I'm listening to The Bookshop of Second Chances by Jackie Fraser, and it is delightful!

Christmas came and went with minimal fuss. I didn't really thrift for gifts this year and instead went heavy on food-based gifts (think big food baskets) and gift cards so that family members can pick out what they want and need.

We winnowed down who we exchange gifts with a number of years ago, which really simplified our holidays. These weren't easy conversations, but people ended up happy to let go of the pressures of rote and obligatory gift giving.

I did send T-shirts with my son's artwork to my sister and her kids, which were a hit. I'm perhaps a wee bit biased, but my son is a fantastic artist and he wins at T-shirt design.

I didn't go on an ego driven space jaunt with my fellow billionaires.
Katy Wolk-Stanley    
"Use it up, wear it out, make it do or do without."
Click HERE to follow The Non-Consumer Advocate on Twitter.
Click HERE to follow The Non-Consumer Advocate on Instagram.
Click HERE to join The Non-Consumer Advocate Facebook group.
Click HERE to follow The Non-Consumer Advocate on Pinterest.
Disclosure: This blog post includes eBay affiliate links, which earns a small commission for me. This costs nothing extra to you.