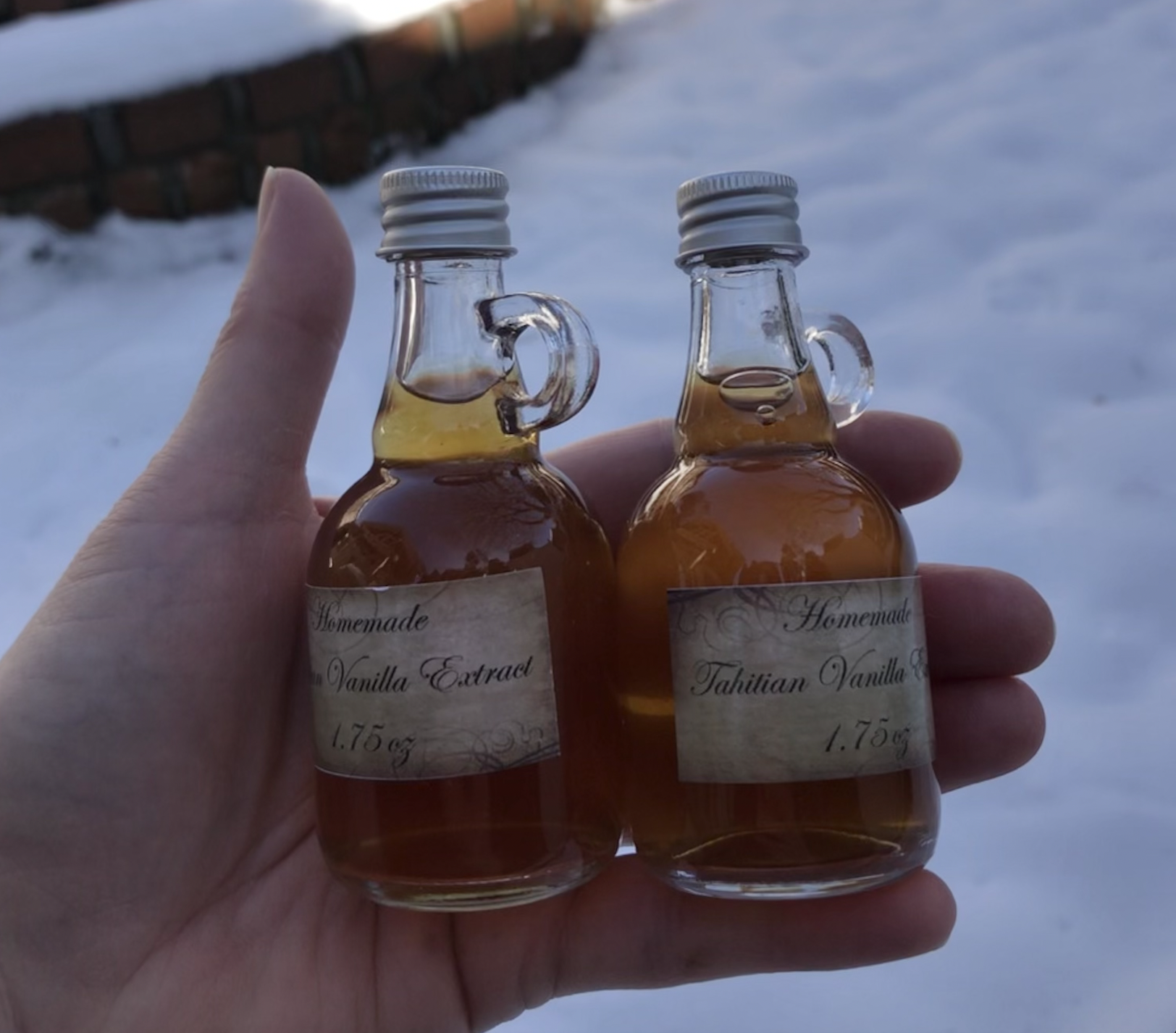 Portland got slammed with a dramatic storm, which dumped close to a foot of snow on a day that had been forecasted to receive a "dusting of snow." This led to nightmare traffic, especially on our hilly streets and freeways. My son's normal 30 minute commute stretched into two hours, although he was luckier than so many others! The guy across the street? 16 hours sitting immobile on the freeway and eventual abandonment of his car!

Luckily we didn't lose electricity and had ample supplies on hand. We're now a couple days past the drama, but are still hovering at the freezing level with dramatic wind gusts so I'm happy to hunker down at home with a cup of tea and my favorite cozy sweater.

Here's how we kept things frugal:

• We share a snow shovel with our next door neighbors and we took turns using it.
• I wear the same size shoes as my son, so I lent him my heavy duty snow boots.
• I shoveled porch steps for the people across the street, as well as our other next door neighbors.
• A pulled together a big pot of chicken soup, using the last of a Costco rotisserie chicken.
• I hunkered down inside and saved myself an emergency room bill from an avoidable "slip and fall" injury!

My eBay woke up and I made seven sales, despite not listing anything new. I'm utterly and completely baffled with these sales, as they're all the dustiest of stale inventory and I don't understand what made them sell mostly on the same day.

• A pair of CB2 curtain tie backs, which I bought for $5 and sold for $50.
• A Lego instruction manual that I pulled from the recycling awhile back. Sold for $11.
• A pair of vintage VW hubcaps, which I bought for $15 and sold for $30.
• A set of Journey To The Center of The Earth 3-D glasses, found in the house and sold for $8.
• A video game controller doohickey that I bought so long ago that I don't know what I paid. Sold for $16. Good riddance!
• An empty box for a Nike Fuel band. Sold for $11.
• A single Adidas shoe. A totally random find that I listed as a "what weird thing can I sell" experiment. I probably took three (four?) years to sell. Sold for $15.


I scored a new to me ceiling fan for our living room through my Buy Nothing group. Yes, I did just curb pick up a perfectly good one just last year, but it's a "boob light." It turns out that I can't stand to look at it, as it features a chain coming directly out of the nipple! I spent 24 years working as a labor and delivery nurse, which included extensive breast feeding education, and I am here to tell you that for me, this ceiling fan is deeply disturbing.

So yes, I jumped on the chance to replace this light fixture with one that won't give me flashes of intrusive thoughts. But you know, in a frugal fashion.

• I stopped by the Franz Bakery Outlet store and nabbed four loaves of bread, three sleeves of bagels and some English muffins for just $14.
• I listened to Nora Goes Off Script by Annabelle Monaghan through the free Libby app and I read a physical copy of Really Good, Actually by Monica Heisey from the library.
• I propagated and planted a couple spider plant starts.
• My husband worked a paramedic shift at the Bruce Springsteen concert, which saved him the cost of an overpriced ticket, plus was a tasty "premium overtime" shift!
• My neighbor across the street gave me two adorable bottles of her homemade vanilla extract.

I didn't buy a Lear Jet.
Katy Wolk-Stanley
"Use it up, wear it out, make it do or do without."