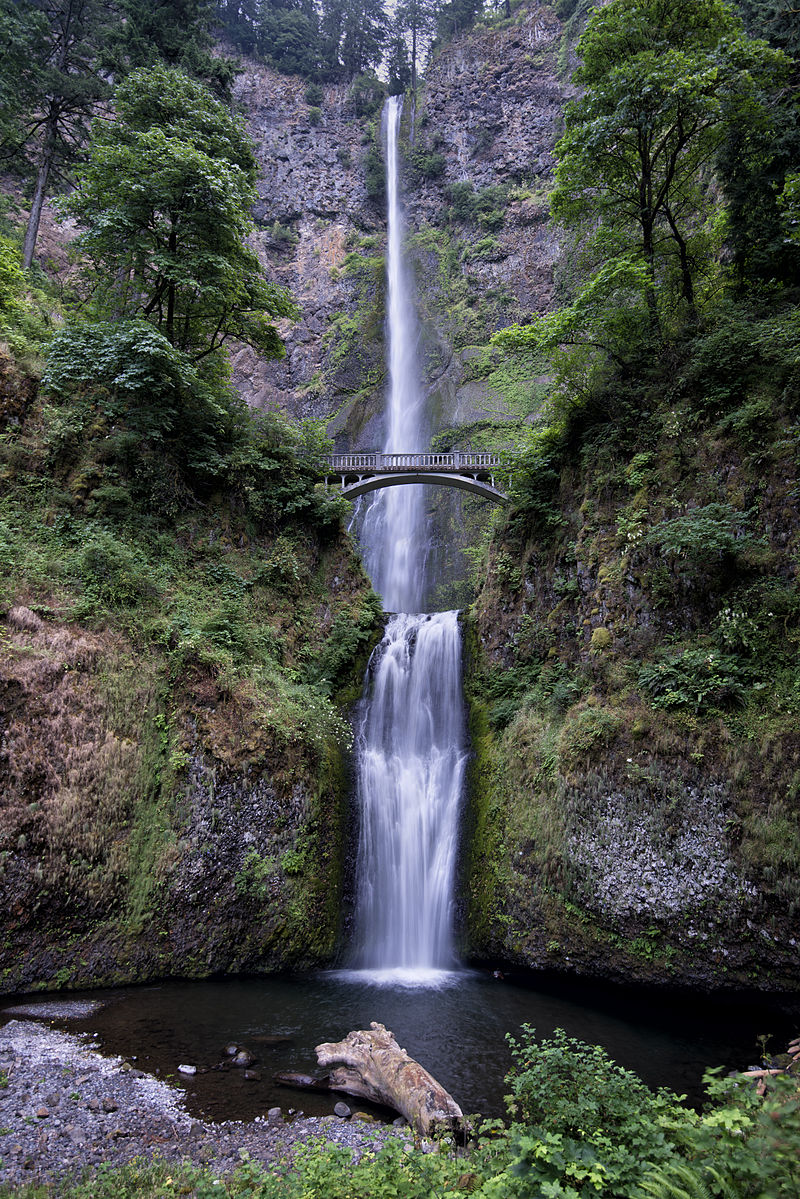 I sold:

• A Donner party monument brass bookmark. I paid a few pennies (pay-by-the-pound Goodwill, baby!) and sold it for $20.50.

• A trio of Cutco kitchen utensils. I paid $6.99 and sold them for $50.

My stupid foot (plantar fibroma) keeps me from doing anything that requires me to walk or even be on my feet more than necessary, so I'm rarely thrifting these days.

My husband and I took a day trip up the Columbia Gorge to Hood River. We stopped on the way to grab free IKEA coffees and then stare up at Multnomah Falls for a few minutes. (I always stop at Multnomah Falls as it's free and I love how it changes throughout the seasons.) We then enjoyed lunch at a brewery overlooking the Columbia river and kept the bill under control by drinking water. I chose the salmon chowder, which was delicious and filling, yet $7 less than my husband's cheeseburger. My secret skill is that I'm wickedly skilled as finding the best choices off a menu.

• I took advantage of more Safeway loss leaders, specifically 99¢/pound chicken breasts, 25¢ Totino's pizza rolls, (I almost didn't nab these as they're straight up junk food) 97¢ half-gallons of milk and 99¢ packets of sliced Swiss cheese. I stupidly forgot to use the Safeway gifts cards that I earned from participating in a study.

I froze half the chicken and cooked up the rest in the instant pot to be used in recipes. So far I've made a huge pot of chicken soup and assembled what I need to make a couple pans of enchiladas for the freezer.

• I sewed a name patch onto a uniform jacket for my husband. He got this jacket for free from a former co-worker who no longer needed it as he'd moved onto a new job.
• Our minivan suddenly demanded a new battery and alternator. My husband bought the battery and installed it himself, but he farmed out the alternator replacement to a mechanic friend who does favors for friends. We paid, but it was significantly less than it would have been with our regular mechanic. To be specific, we paid $370 total for everything instead of the approximate $1000 it would have otherwise cost.
• I turned off the furnace and opened windows on a couple of warm days. This is the annoying time of year when we either get snow flurries or sunny days.

I didn't buy a Lear Jet.
Katy Wolk-Stanley
"Use it up, wear it out, make it do or do without."