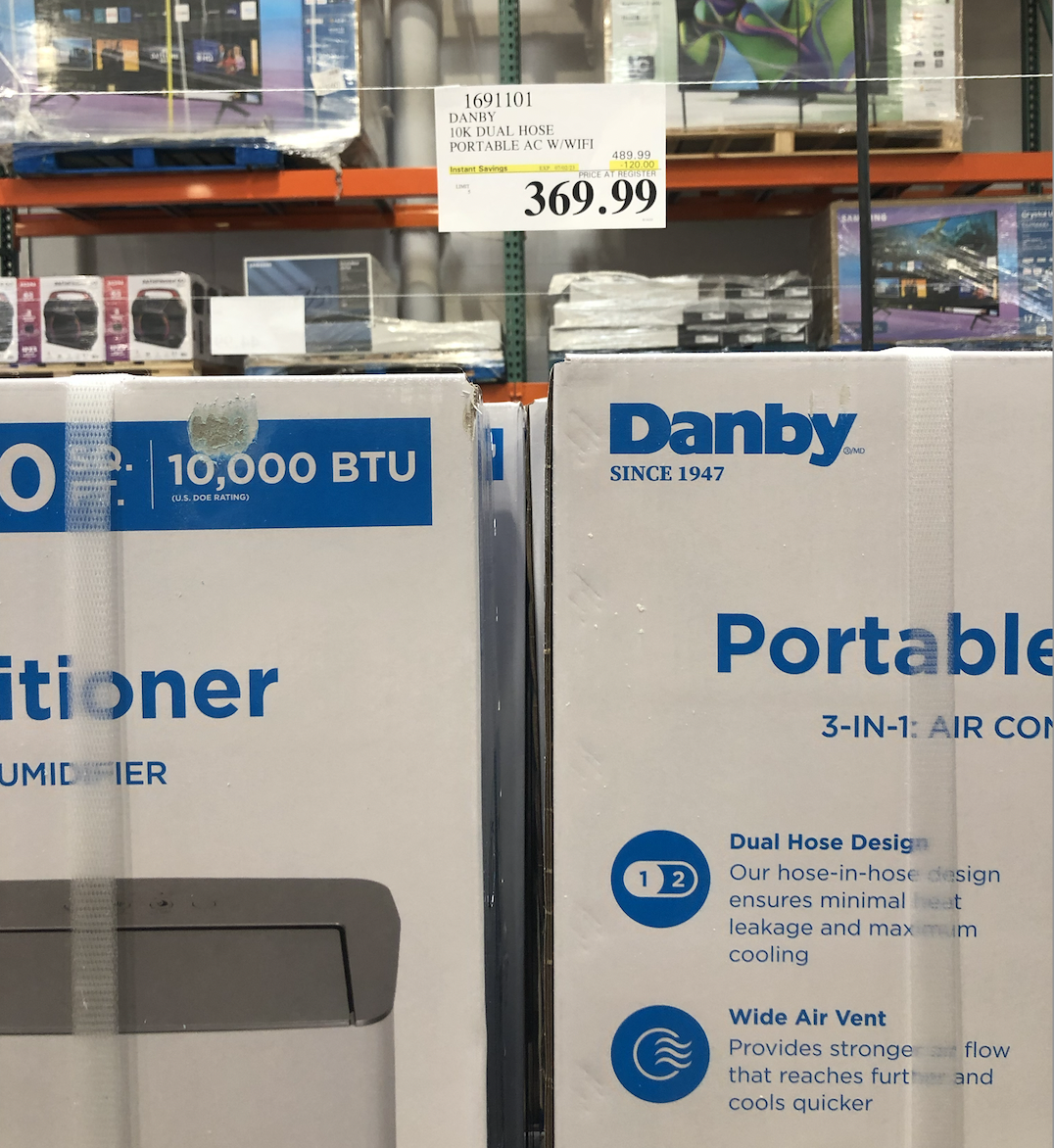 My daughter's roommate moved back to the East Coast and abandoned almost all of her furniture and larger belongings. My daughter moved into this apartment last fall and only furnished her own bedroom, as the rest came fully outfitted. This means she just inherited a kitchen table, chairs, rug, shelves, a couch, coffee table, lamps, artwork, coat rack, end tables and probably a bunch of other stuff I'm unaware of. Mind you, this is all nice stuff.

I was worried she'd be suddenly left with an empty apartment, so I'm really happy for her. Also a bit relieved, as I would've taken on the task to help her source all new (used) furnishings.

My husband and I stopped by Costco yesterday and walked past the exact air conditioner we'd just bought last month, except it's now priced $20 less than before. I took a photo of the price and stopped by customer service on the way out. The clerk looked up our previous purchases and then handed me a twenty dollar bill as a "price adjustment." It felt like I'd conjured $20 out of thin air!

My father and step mother have birthdays just a week apart and we celebrated them in very different ways.

For my step mom, (and former first grade teacher) I got her to accept me taking her out to lunch, which was at a food cart pod near the house. It was a great option as we could both choose the kind of food we were in the mood for that day. It incorporated a nice walk, which was a bonus.

My dad didn't want to be taken to lunch, so I had him over to the house and we hung out in the shady backyard. I tried to get him to at least accept the sheet of Ursula Leguin stamps that he asked me to order for him, but he fervently insisted on paying. He did accept a handful of freezer Ziploc bags for his homemade bread, which I jokingly called his "birthday gift."

• I bought four ears of corn for 10¢ apiece at Safeway, which was the loss leader limit.
• I was able to score a vacuum cleaner for my daughter through my Buy Nothing Group. Yes it was super grubby, but I disassembled it and gave it a thorough cleaning and it's now in perfect condition and ready for action.
• My daughter brought me free bacon, ground beef and four organic eggs from her schwanky grocery store.
• My husband is skim coating our 109-year-old house foundation with I can only imagine is saving us thousands of dollars by doing it ourselves.
• My next door neighbor and I scheduled a get together, which is almost always just carrying a cup of tea from one house to the other. No more expensive than drinking tea at home, yet it scratches that itch of socializing over a hot cup of caffeine.
• I brought home a bag of books and two sealed Lego kits from a neighborhood free pile. I slotted the books in our Little Free Library and I gifted the Legos to the seven-year-old boy across the street.
• I'm finishing up listening to Jenny Colgan's 500 Miles From You, through the library's free Libby app.

I didn't buy a Lear Jet.
Katy Wolk-Stanley
"Use it up, wear it out, make it do or do without."
Click HERE to follow The Non-Consumer Advocate on Instagram.
Click HERE to join The Non-Consumer Advocate Facebook group.