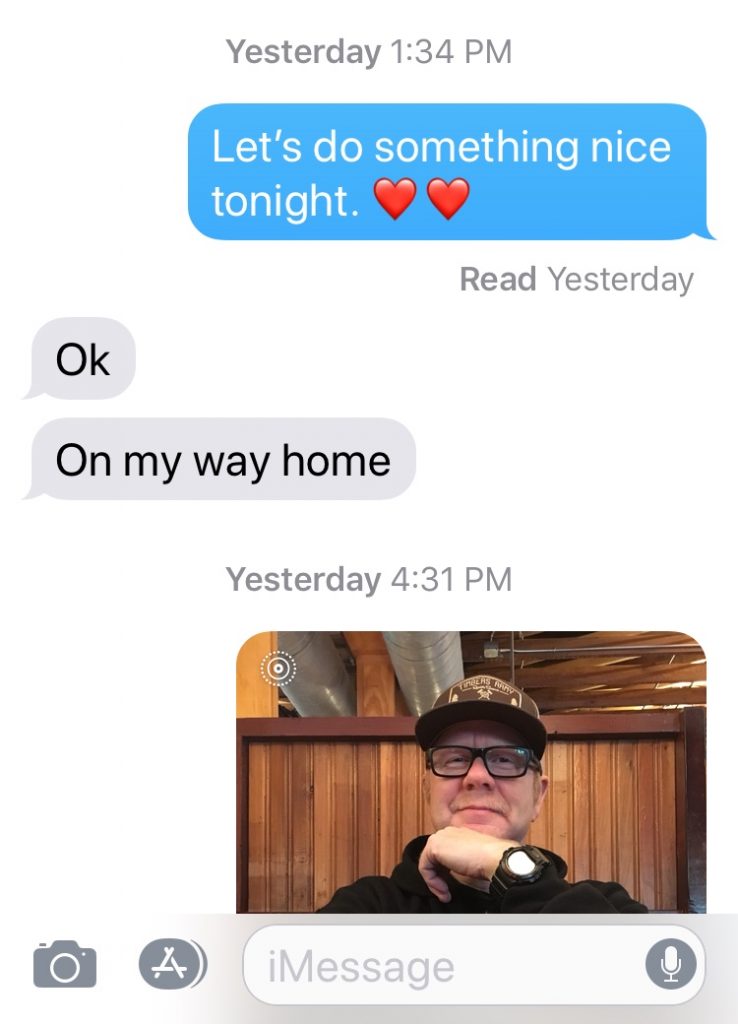 Now that our sons are both in college, my husband and I have a lot more time to hang out with each other. It's still a bit odd, but we're starting to get into a groove. My husband volunteered taught CPR during the day, and I texted him suggesting that we "do something nice tonight." Mind you, my idea of "something nice" is still going to be 97.2% more frugal than other people's idea of an ideal date night. (Then again, I've never aspired to be like "other people.")
Here's what we did:
I gave my husband a few options of where to go to dinner, as he's not very good at coming up with ideas. He immediately jumped at the suggestion of a nearby brewpub, as that's A) his favorite category of restaurant, and B) my least favorite category. After all, isn't marriage about compromise. (I'm not a drinker and get annoyed by menus that are 90% burgers.) Because we dined early, we were able to order from the discounted happy hour menu, which pleased us both as my husband could order a plate of fish and chips and I could choose yummy fish tacos. Win-win! Even with my husband ordering a pint of porter, our bill only came to $22 with tip.

Our next stop in Operation Something Nice was to treat ourselves to fancy coffees as my husband had earned a free Starbucks drink. He buys those big vats of Starbucks coffee for his CPR classes, which occasionally add up to free drinks. But first we stopped at home for travel mugs as I'm trying to hold myself to a zero waste standard whenever possible. We ordered the largest Venti size and had the barista split a mocha into our two mugs, and then sat to leisurely drink our coffees before our next activity. Photographic proof HERE.

Brace yourself, as this is when things get exciting. We stopped into Trader Joe's to buy 19¢ bananas, as it was almost next door. Of course I chose the biggest bananas, as they're priced per unit instead of per pound. (Hey, what can I say? Going on a date with me is always going to veer towards the practical.)

We then drove over to my favorite second run theater for a 6:45 showing of The Big Sick. It wasn't my husband's first choice, but as I've already clarified, marriage is about compromise. The tickets were $4 apiece, and the two of us walked right past the concession stand despite the alluring aroma of hot buttered popcorn. I normally have 2-for-1 coupons for this theater, but they wouldn't have been valid on a Saturday night anyway. The movie was great, and I even ran into an old friend for bonus enjoyment.

Our post-adventure evening featured the two of us goofing around on the internet in front of Star Trek:The Next Generation reruns. And about halfway into Darmok and Jalad at Tenagra I jumped up to make some hot buttered popcorn as I felt we deserved one last tasty treat. Dare I say it? A extremely frugal treat.
Total cost of the evening? $30, plus around 70¢ in change that I put into the tip box at Starbucks.
Now your turn. Do you and your loved one enjoy date nights that don't break the bank? Please share in the comments section below.
Katy Wolk-Stanley
"Use it up, wear it out, make it do or do without."