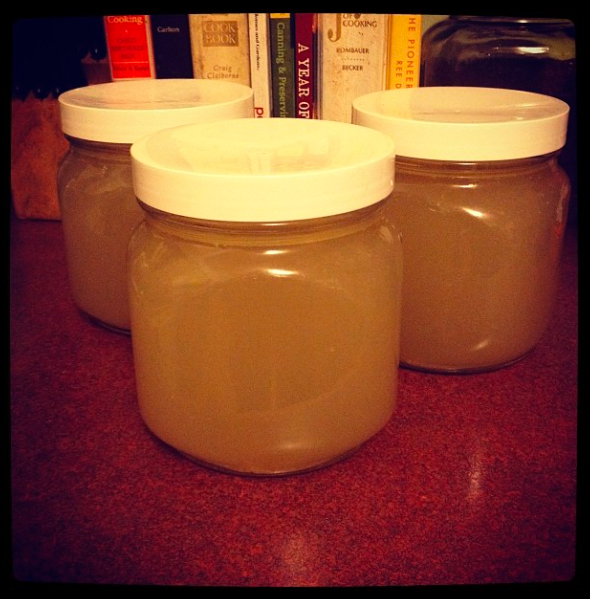 I brought home a half box of Cheese-it snack mix from one of my mother's guest cottages last night. My kids were ecstatic, as I never buy this kind of thing. They now each have a nice big baggie in their school lunches for today.
I relisted all my Etsy items on eBay last night. I'm not sure if it's a new pricing system, or just a special current deal, but the listing fees for everything was $0.00.
I boiled up the last of the turkey meat and carcass last night and gleaned enough meat for a pan of enchiladas, plus five big jars of turkey stock for the freezer. I was able to free up enough thrifted glass jars to store everything, and not a one of them cracked in the process! Whew . . .
I am arranging to be able to complete some work related online education at the hospital that is walking distance from my house, rather than where I work, which is ten miles away. Not only will I save money on gasoline, but I'll be able to chip away at it in small chunks which is much more realistic.
I asked my sister to think of any books her kids would want for Christmas. This way I can use Powell's Bookstore store credit from selling books from home.
Now your turn. What frugal things have you been up to lately?
Katy Wolk-Stanley