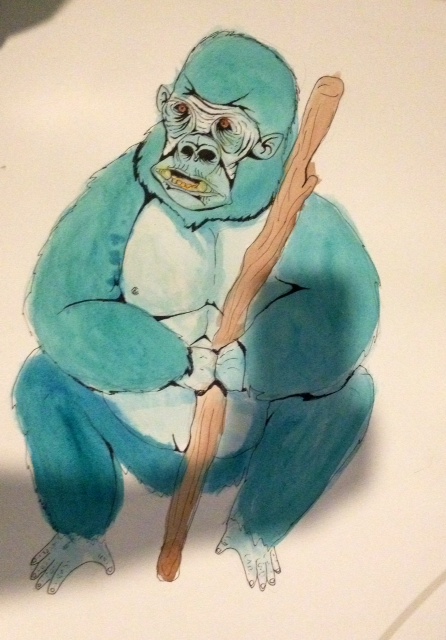 Five things that make me happy
Waking up yesterday to find that my 19-year-old son had stayed up all night to paint enormous watercolors of animals holding staffs for his drawing class. (Pardon the awful and blurry iPhone photo.) I think that he's actually going to be able to make a living from the thousands of hours he spent doodling on his school assignments.
After fiddling with it for a good long while, I was finally able to fix the ankle zipper on my husband's track suit bottoms. This will not only keep these pants from needing to be tossed, but it was an oddly enjoyable and satisfying task. I'm trying to not have a mending pile, but to mend things as soon as they come to my attention. ("Pile" is rarely a good thing.)
Portland's sunnier weather has naturally resulted in people spending more time outside their homes, which means more conversation and community building with the neighbors. People are smiling, borrowing and lending; and it's a beautiful thing.
My husband's workplace almost went on strike this week, but it was voted down. That would simply be the very last straw for us dealing with various stressors that are going on in our lives right now. I am very happy he's not about to go on strike!
My son's artwork. I just love his passion for what he does! He has an extremely unique eye and view of the world, which reflects strongly in his art.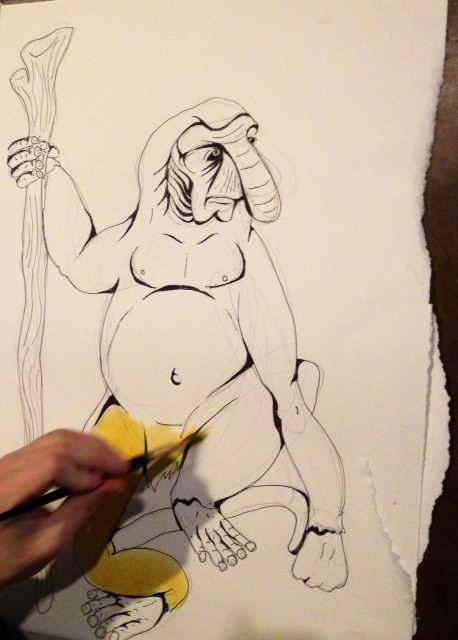 One thing that's pissing me off
Dealing with a $750 unnecessary fee at my son's university has become a never ending thorn in my side. The person I deal with does not return phone calls in a timely manner nor does she reply to e-mails in a normal time frame. All of this has meant that the process is never ending, and in turn makes it look like I'm being financially flaky. I have some other things going on in my life which means this issue cannot be my number one priority, but there's no way in hell I'm going to spend $750 to make this go away. Today I'm going to give it a half-day of my full attention and hopefully make some headway, but really, I simply want to scream. Loudly. And often.
Now your turn. What's making you happy, and conversely what's pissing you off? 
Katy Wolk-Stanley
"Use it up, wear it out, make it do or do without."