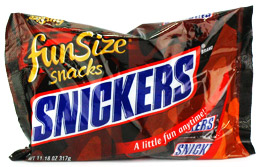 I have written past columns about five things that make me happy. I like these mini-posts because they're very to the point and keep the long winded side of me in check. It's good to remind myself of the happy things, as life can get a bit zooey around here at casa Wolk-Stanley.
But today's five things that make me happy list doesn't seem complete without a chaser of two things that piss me off. It somehow balances the treacle-like quality of the cult of happiness. So, here goes . . .
Five Things That Make Me Happy, and Two Things That Piss Me Off
Having get togethers with friends to look forward to. (Grown up play dates?)
Finding out that a task I've been avoiding took care of itself.
Discovering cool free entertainment for my family.
Knowing that my neighbors do not judge me for storing our Halloween candy at their house until 5:00 P.M. on October 31st. (And it's more to keep myself out of the Snickers bars than the kids.)
Being able to walk almost all my errands in my urban neighborhood.
Finding out that the child I put to bed an hour ago is not only out of bed, but is out of his pajamas and now wearing jeans and a long sleeve T-shirt.
Getting to the end of a library audio book and discovering that the very end of the very last disc is scratched.
Okay folks, what are your seven things? Please share your lists in the comments section below.
Katy Wolk-Stanley
"Use it up, wear it out, make it do or do without"