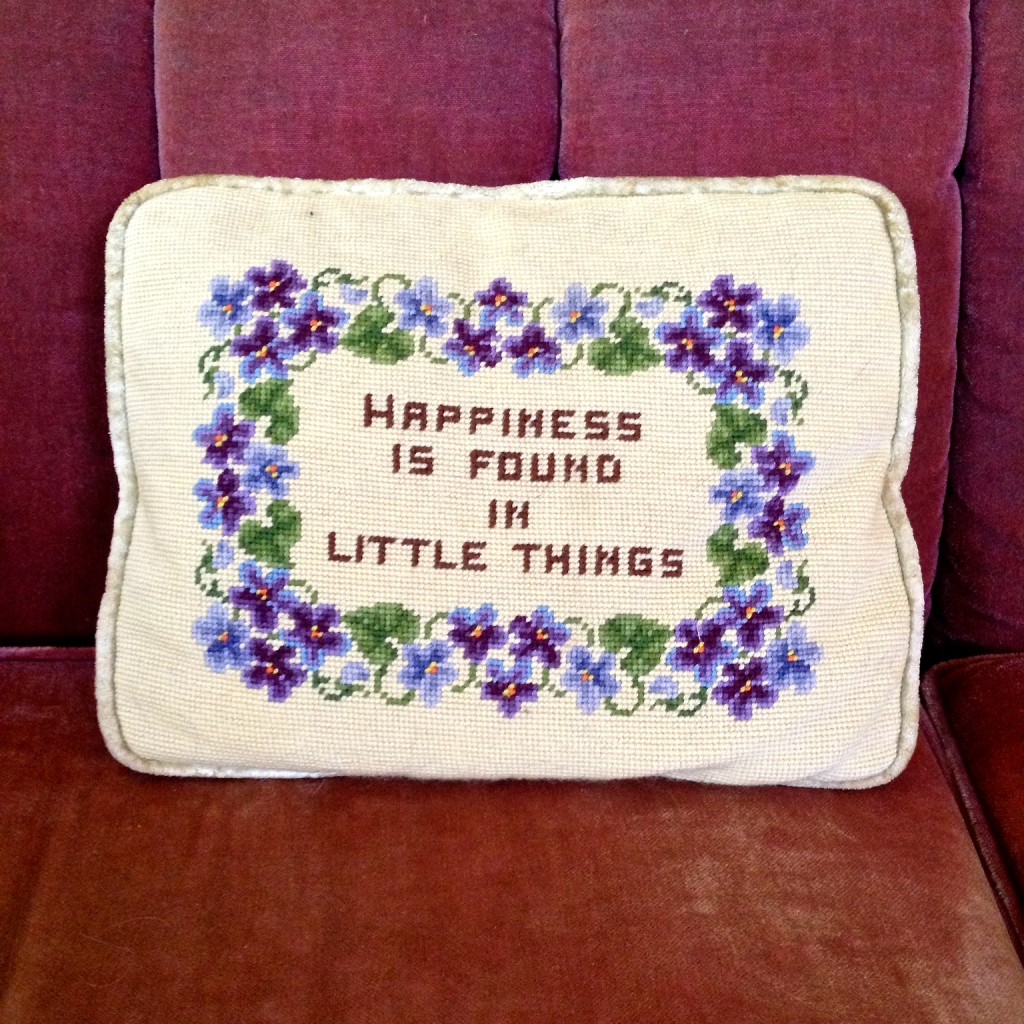 Five Things That Make Me Happy:
My 14-year-old nephew is visiting us from New York for the next two weeks. Not only does he have two sets of Portland grandparents, but he's one of my younger son's best friends. I anticipate much fun and many shenanigans.
My house sits on a city street paved with large bumpy stones inset in the cement (concrete?) and it's on an official bike route. This means that all day I hear children yelling "Ahhh . . . " in order to make their voices shake. Every child does it and it's a wonderful sound.
I spent a few hours helping my mother and step-father rearrange a room in their house which involved moving of insanely heavy furniture and a foray out to buy a twin sized mattress. As payment, I told my mother I would be usurping a throw pillow that I'd been eyeing over the past few years. Luckily, she approved my plan and I now own a vintage needlepointed pillow that reads, "Happiness is Found in Little Things."
Whenever my DVR randomly catches an episode of a program that I hadn't realized was starting up or in reruns. Recent examples? "Till Debt Do Us Part" and "Project Runway."
The health and wellness of my family. I see enough in my job as an RN to appreciate how very lucky we are.
One thing that's pissing me off:
I soaked my brass campaign dresser drawer pulls in a ketchup water solution to help shine them up. I first tested the brass with a magnet to make sure they weren't brass plated and thought I was safe. Unfortunately, I discovered that although the back pieces are solid brass, the handles pieces were plated, which meant some of the plating came off with my too-frugal-for-my-own-good trickery. Crap.
Now your turn. What's making you happy, and conversely what's pissing you off?
Katy Wolk-Stanley