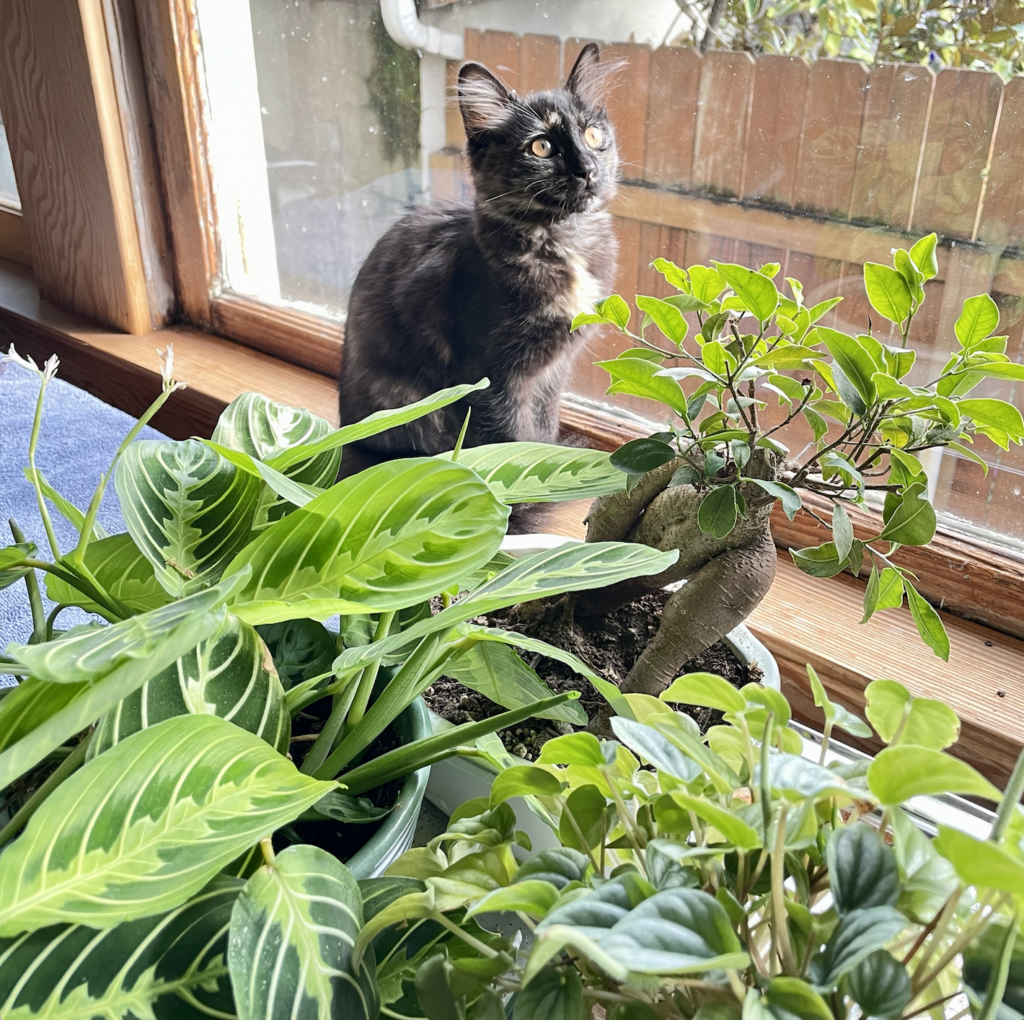 I saw an online tip to freeze fresh ginger and then just grate off the amount you need for a recipe. Although ginger is a small percentage of my overall grocery budget, I always feel bad when I inevitably waste that last dried out bit.

I tried it out and it works, so my kitchen now functions a tiny bit more efficiently. It's increasingly rare for me to find new frugal hacks at this point in my life, which makes this one extra exciting!

I saw a bra that might work for me in an Instagram ad, so I opened my eBay app and found a used one in my size for 1/3 the price. I didn't like the color of the one listed, (bright white) so I set an "alert" to get notified when they get listed in my size. I've spent my adult life fruitlessly searching for a comfortable bra that fits me properly. Like whatever the Jewish version of the holy grail is, but for big boobs.

The friend who fostered our sweet kitten came by to visit with "Mama's Little Meatball" and brought two opened boxes of cookies and half a bag of tortilla chips. She explained that she didn't want the temptation of having them in her house, which was my gain. The odd part is that she has no idea that extreme frugality and the fight against food waste are my jam.

I walked to the library to pick up my holds even though I was low energy and it was the last thing I felt like doing. (Stupid long Covid!) It's one thing to venture out into the world when you're feeling energetic, but it's an entirely different accomplishment when your preferred activity is couch based.

I gave myself three gold stars.

I didn't buy a tiny Lear Jet.
Katy Wolk-Stanley
"Use it up, wear it out, make it do or do without."
Click HERE to follow The Non-Consumer Advocate on Instagram.
Click HERE to join The Non-Consumer Advocate Facebook group.