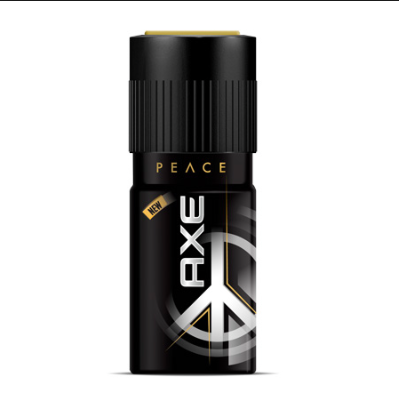 As the Non-Consumer Advocate, I've had many years to hone my superior skills. I shop the thrifts, minimize my garbage output and take full advantage of frugal shopping opportunities. But you're not me, so you might be doing things all wrong.
How do you know if you're nailing this whole non-consumer thing?
1) You're smart about using coupons, especially when that item is already on sale. Even if it means spending all day driving from store to store (to store) to snap up all the great deals. A basement full of neatly arranged Axe body sprays is a sign that you're well on your way to non-consumer perfection!
2) You're very mindful about choosing a zero waste lifestyle, and have taken the important step of canceling your curbside garbage pickup. Instead, you bag up your garbage and drop it in the bins at work or use the cloak of night to add to your neighbor's cans. You care about the environment and should brag about your accomplishments whenever possible. Every awkward silence is an opportunity to spread the word.
3) Just because you're a non-consumer doesn't mean you can't enjoy yourself. You know to schedule dates with friends in fancy restaurants. But you're on an enviable budget, so you order water and a small appetizer instead of an entree. Then it's just a matter of sneaking bites from your friends while asking the waiter to "keep the bread basket coming!" And when it's time to figure out the gratuity, you bring up how Europeans don't tip and that you're a "Francophile."
4) You're such a non-consumer that you could't be paid to step foot into a mall. Instead you haunt the thrift stores for bargains galore. And when no one's looking, you switch tags to get a better deal. Who are these thrift stores to charge so much for donated goods in the first place? It's not like they paid for their inventory! Sure they have overhead like paying their lease and their employees, but the humane society, homeless people or whatever other ridiculous charitable organization that's getting funds from the store don't understand how you're a non-consumer, and on a mission to break free from the shackles of capitalism!
5) Your house is filled to the rafters with amazing stuff you got for free. Other people might throw away perfectly good old newspapers, broken plastic chairs and rain soaked plaid couches, but you're a true non-consumer who sees potential where others see nothing. Sure, your house is hard to navigate and your friends and family keep staging interventions, but they're just consumer drones who follow the mindless American practice of giving up on inanimate objects. C'mon sheeple, open your eyes!
Are you following my all important non-consumer practices? Excellent! Now go pull a gold star from the garbage and flaunt your superiority to the world.
I'm so very proud of you!
Happy April Fool's Day!
Katy Wolk-Stanley
"Use it up, wear it out, make it do or do without."