It's berry picking time in Oregon and instead of schlepping out of the city to a U-pick farm, (and paying $3.50/pound) I drove 13 minutes to my secret free blackberry spot.
Am I technically allowed to pick these berries? Doubtful, as they're on a business' private property, but I do it in broad daylight and I think it's my fourth year of foraging at this location. I don't think they care and I ain't gonna ask.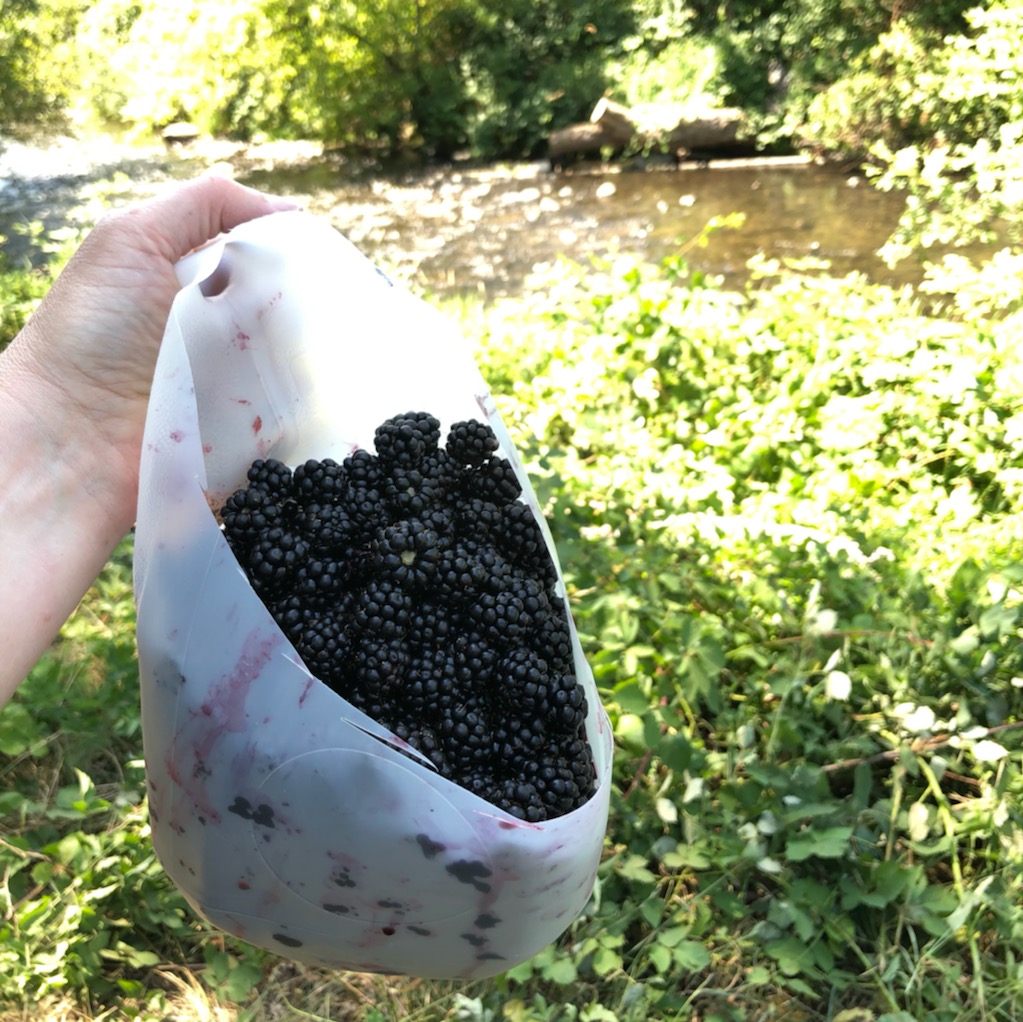 I spent maybe an hour picking berries and filled my used-to-be-a-milk-jug two and a half times, which added up to almost ten pounds. As always I got a couple superficial scratches, but not as much as previous years, as I've learned to wear closed-toe shoes and be slow and deliberate with my movements. It's sweaty work, but I took precautions with sunscreen and my recently thrifted Cornhuskers baseball cap.
I got home and remembered that I had a couple boxes of clearance price pectin stashed in the pantry, so I decided to turn a third of the berries into jam.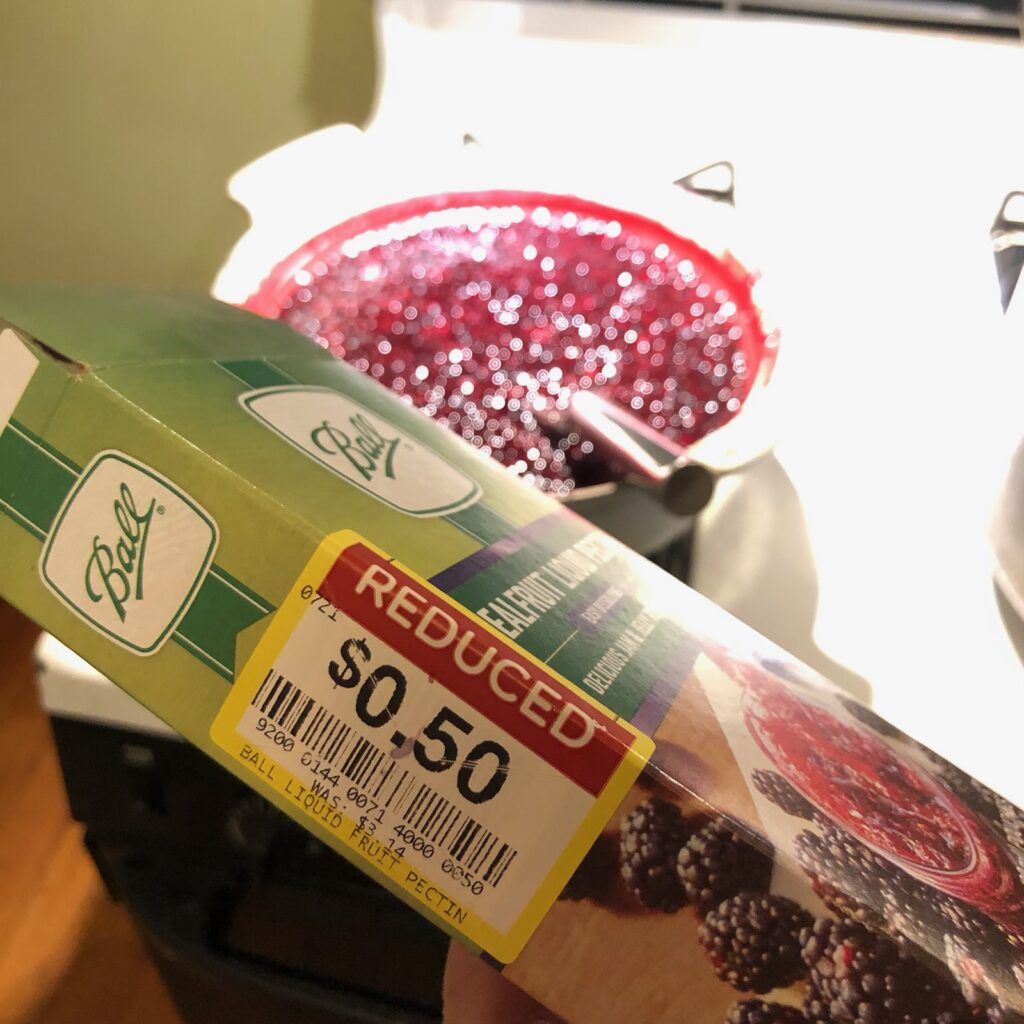 Lovely lovely jam!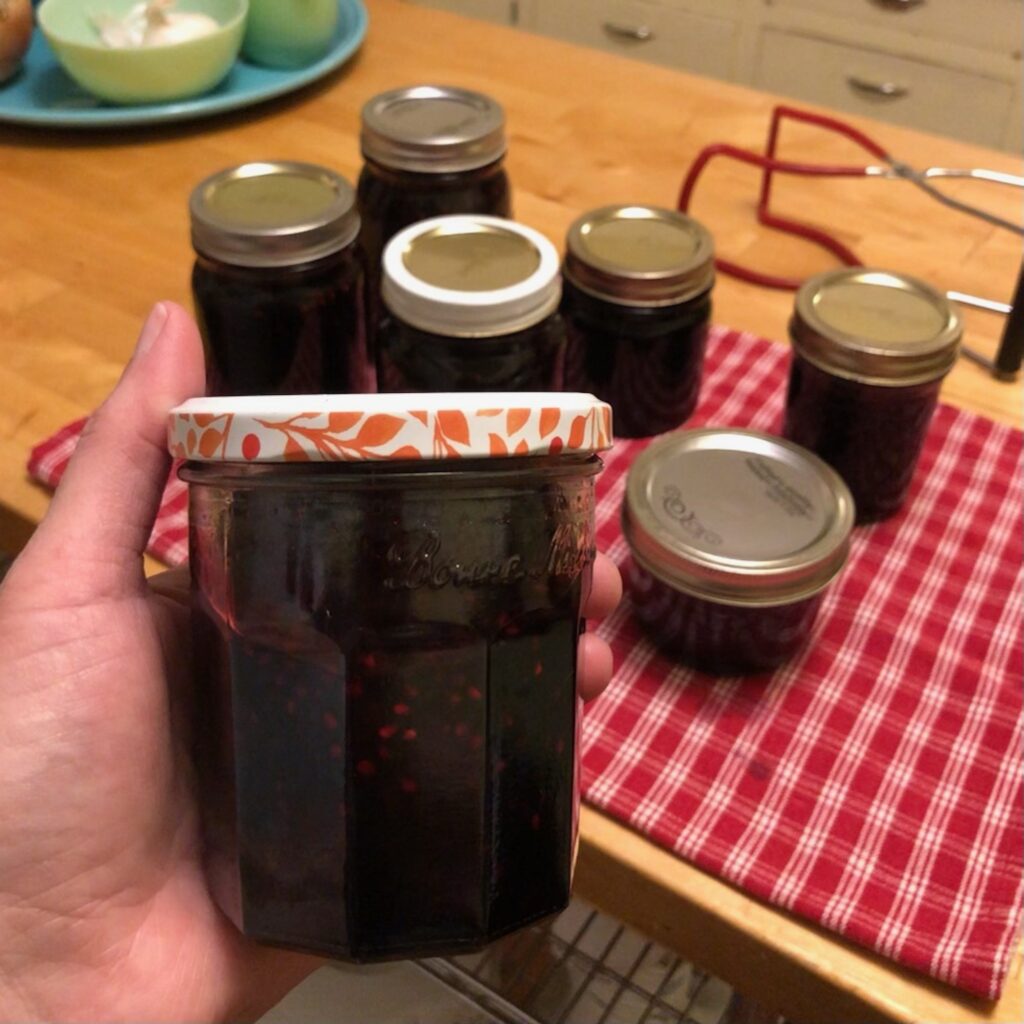 I still have two full gallon bags of berries in the freezer and will likely go picking again next week. Depending on weather and laziness.
Katy Wolk-Stanley
"Use it up, wear it out, make it do or do without."
Click HERE to follow The Non-Consumer Advocate on Instagram.
Click HERE to join The Non-Consumer Advocate Facebook group.