Remember my new/thrifted Jonathan Adler-esque lamps?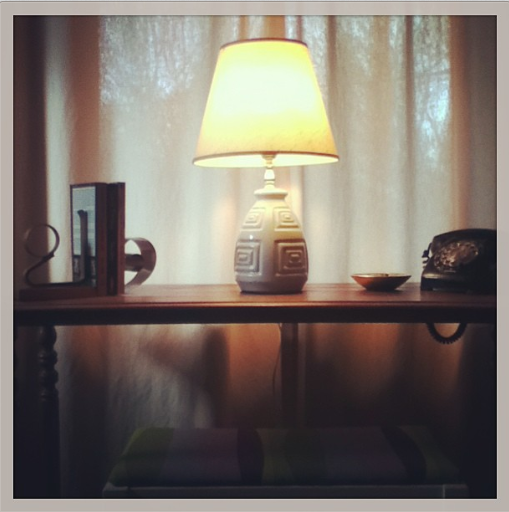 Yes, that one. Well, as much as I love the lamp, the actual lampshade wasn't doing much for me. However, it was perfect size and shape, (plus it came for free with the lamp) so I lived with it for a while.
But as much as I profess my love for Sir Adler, I really love most everything from Finnish design company Marimekko, especially their fabrics, and especially their iconic Unikko floral print.
However, it is waaaaaay out of my budget. I'm such a fan-girl of theirs that I even made sure to visit their NYC store the day before my Today Show appearance last summer. See?
Huge, graphic bold pattern? Heaven . . .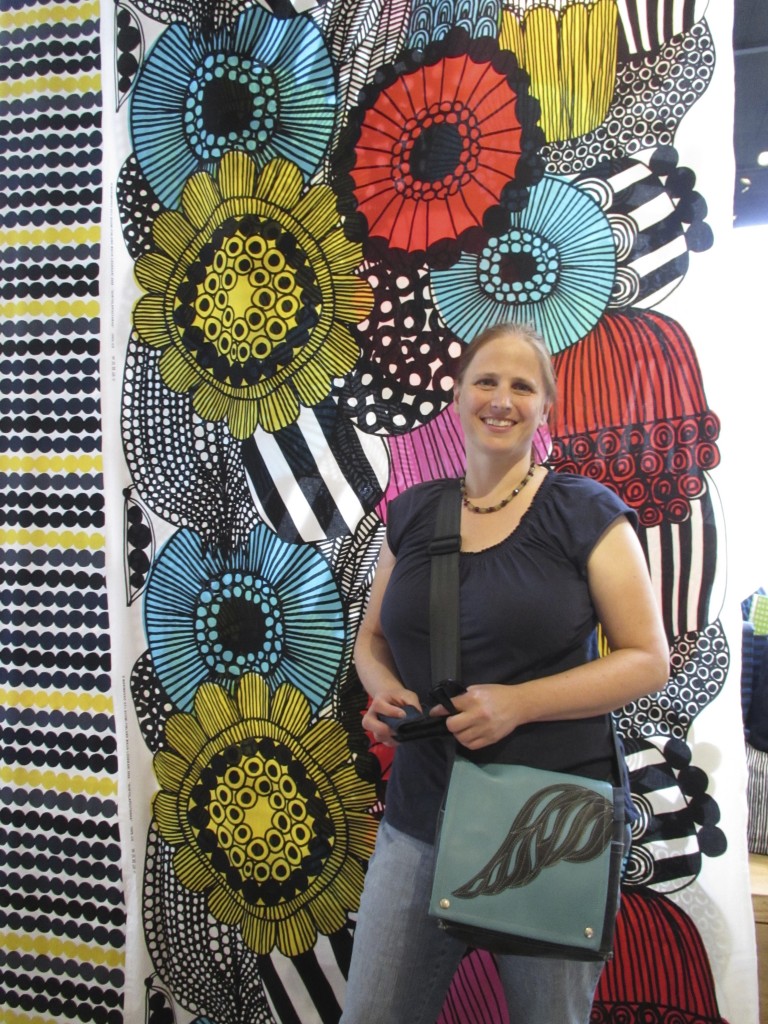 But since their fabric is for the moneyed elite, ($59 per yard!) I've been making do with a $3 Goodwill tote bag that's from a breast cancer awareness campaign they ran with Avon. Unfortunately, as much as I loved the fabric, the tote itself was pretty much useless, as the straps were too short to even come up to the shoulder.
But it occurred to me that I could deconstruct the bag and use the fabric for something better. Like pillows or . . . wait for it . . . a lampshade!
I'd been wanting to try recovering a lampshade, as there are countless online and Pinterest tutorials.
Here's the bag before I went to town with my trusty seam ripper: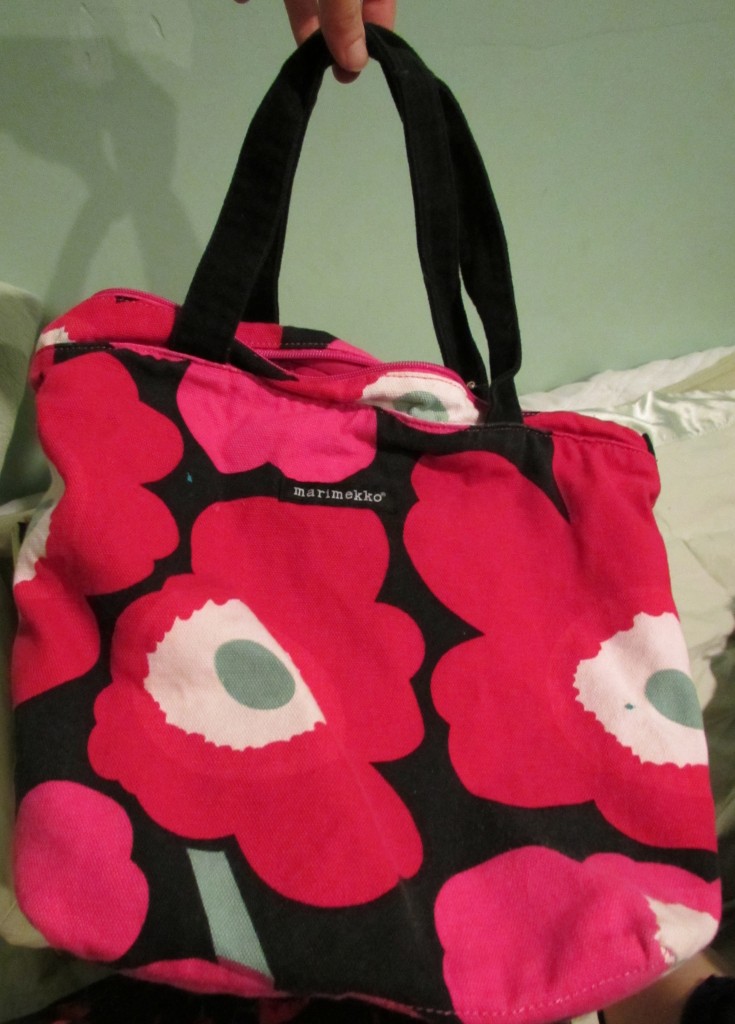 And here's the fabric, all flattened out and ready for a new life: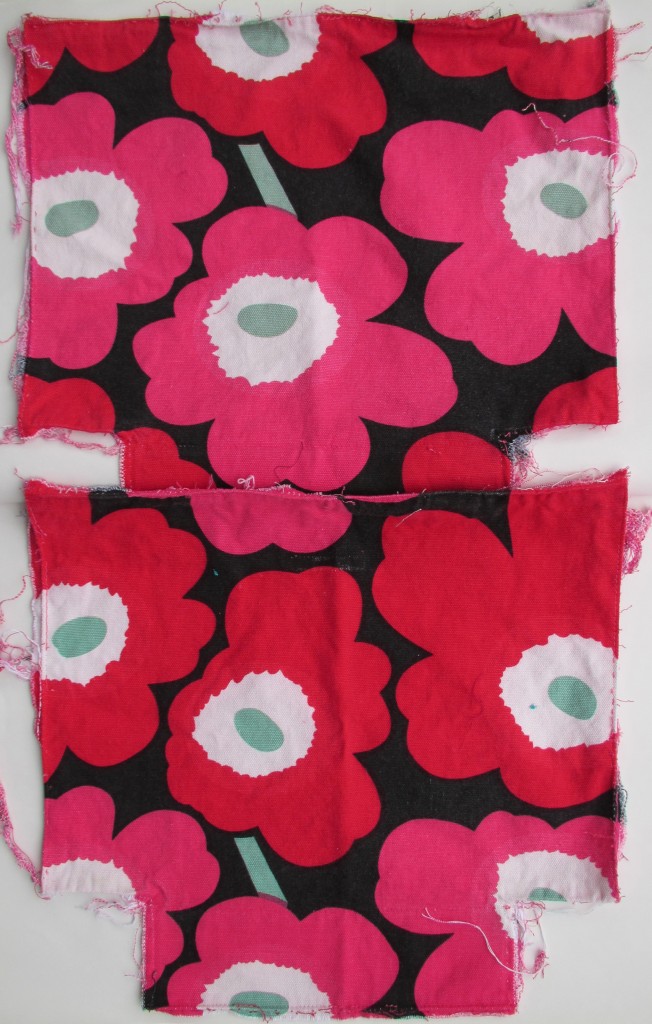 And here's one of the pieces of fabric, taped onto the shade to get a sense of how it will look: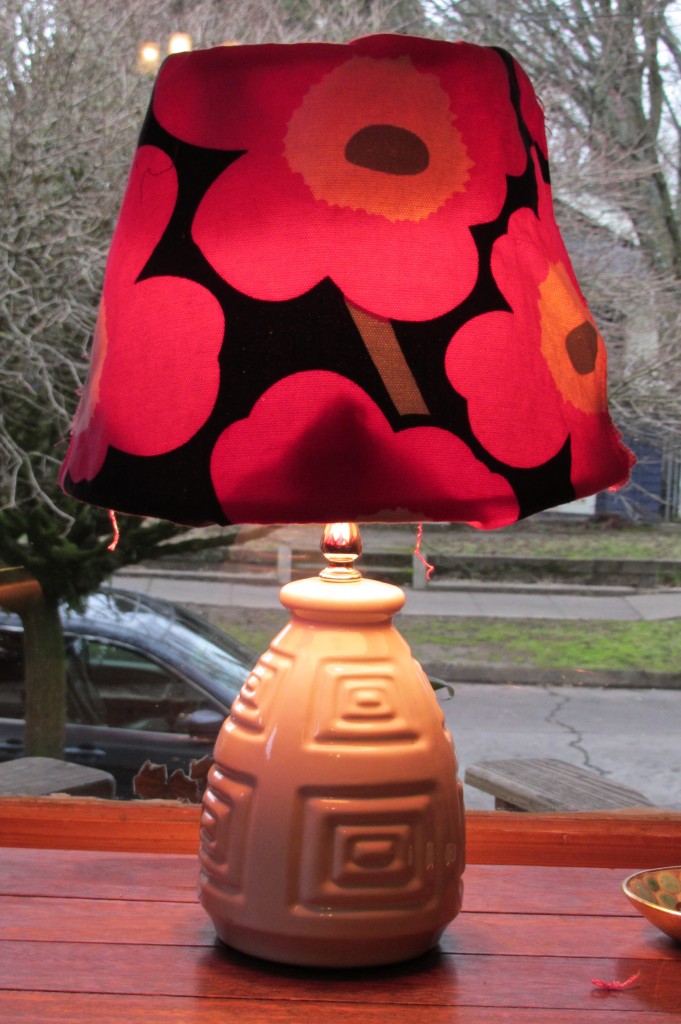 Because I haven't officially completed this project yet, as I started it at 11:00 P.M. last night. But you can be confident that I will rush through my boring household tasks today in order to finish the lampshade.
I ♥ you Marimekko. Truly. Madly. Deeply.
Katy Wolk-Stanley