Once upon a time there was a most beautiful and righteous princess named Katherine Jane Miranda Wolk-Stanley, although she was known to her most loyal subjects as Princess Katy. (You may remember her from this post.) She was renowned both for her thrifting prowess and a certain fondness for all things Marimekko, which was how she came to transform a $3 Goodwill tote bag into a lampshade.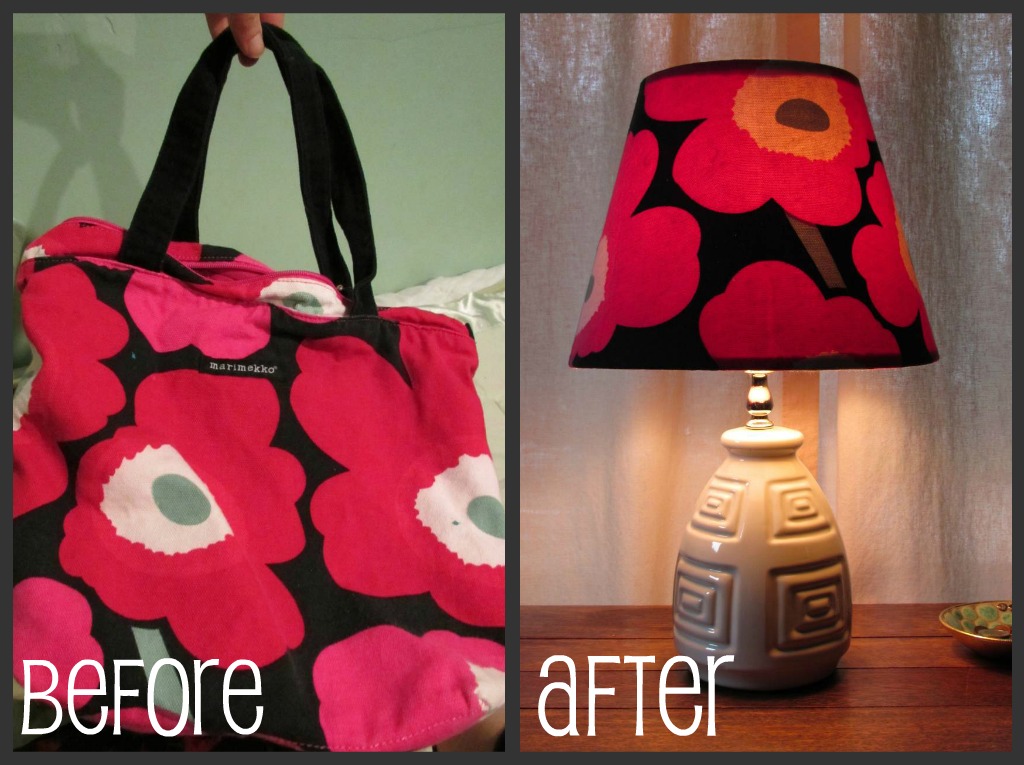 The princess was aware that she would be sacrificing a perfectly good tote bag for the project, but affairs of state required that she be comfortable with making such difficult decisions. Her background as a beloved member of the royal family buffered her somewhat from the critical eye of the kingdom, but she knew one wrong move could sway the nation.
Princess Katy was well known throughout area thrift shops, and she tried to visit them at least a couple times per week, often purchasing small gifts for her ladies in waiting. She knew the ladies intimately, and considered them to be her most loyal confidants.
One special lady in waiting was named Trish, and she ran a blog called Modern Thrifter, which was full of inexpensive, beautiful and clever ways to furnish and decorate a mid-century home. Princess Katy knew that Lady Trish also held a special place in her heart for Marimekko fabrics, and that knowledge drew the two women close; and they would often sip tea late into the evening, fantasizing about their next royal voyage to Finland.
And although Princess Katy had birthed two boys, (an heir and a spare) Lady Trish had a daughter with whom she was able to lavish the womanly bounty of her area thrift shops.
Princess Katy was going about her beatific daily business one day, perusing the ball gown section of her local Goodwill, when a glint of bold graphics caught her eye. Did her eyes deceive her, was that really a twin set of Marimekko Unniko/Poppy sheets? Her tunnel vision kicked into gear and she elbowed glided gracefully over to the bedding section.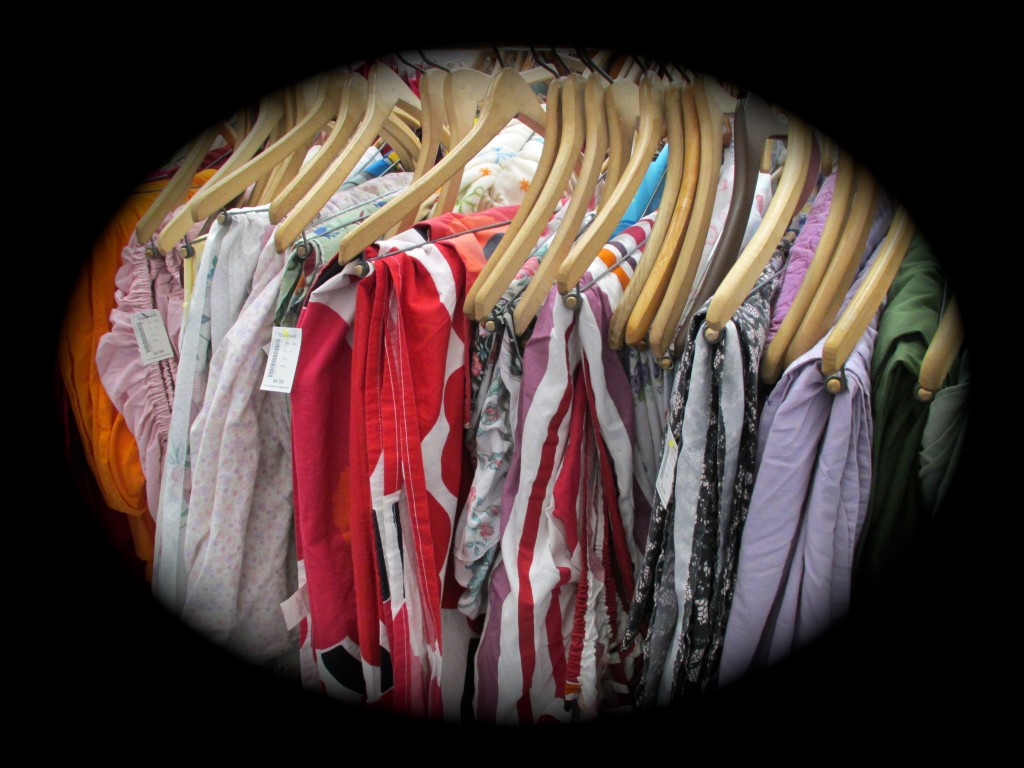 Being the magnanimous royal that she was, Princess Katy knew that Lady Trish would be most pleased to receive the sheets for her daughter, so she snapped up the $4.99 bedding and made her way to the register.
Because being a member of the royal family means always putting the needs of the realm before oneself. Even if a tote bag has to pay the ultimate price, and even if a once-in-a-lifetime Goodwill set of Marimekko sheets presents itself.
Princess Katy may have lived a life of privilege and inheritance, but she knew better than to shop at the mall.
Katy Wolk-Stanley