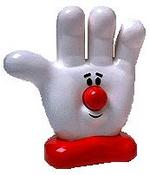 I have a love/hate relationship with coupons. I love being able to bring my grocery bills down, but I'm unwilling to do so at the expense of the quality of food that I feed my family. And I'm not talking about national brand vs. generic, I'm talking about questionable ingredient packaged food vs. real food.
In other words, no Gogurt or Hamburger Helper, no matter how cheap.
But that doesn't mean I've given up on coupons. I still clip through the Sunday paper, and am particularly enamored of the $10 off $50 Safeway coupon that runs at the beginning of the month in The Oregonian. So much so, that I redeem one at the beginning of the week, and then another at the end of the week. (That way I'm pretty much set for a month's worth of food, except for perishables.) I also make sure to always use four coupons per trip, which is how many they'll double.
Today I went to Safeway and bought:
1 box of Cheerios
3 boxes of Chex cereals
5 pounds of sugar
2 boxes of rotini pasta
2 packages of chocolate chips
5 pounds of flour
Peanut butter
A box of brownie mix
6 cans of El Pato chili sauce
1 can of El Pato salsa
1 package of tortillas
2 pounds of shredded mozarella
2 gallon of skim milk
1/2 gallon of whole milk
Sour cream
Cottage cheese
2 Blistex lip balms
4 loaves of bread
4 whole chicken breasts
1/2 pound of rock shrimp
1/4 pound of Krab meat
4 avocados
2 onions
Broccoli
1 pound of deli sliced ham
2 bags of tortilla chips.
The total for all this food was $56.73.
And with the exception of the brownie mix, nothing was particularly packaged or junky. The tortillas chips were a special purchase for Superbowl Sunday, which is more about normally forbidden snackage than the actual football game. I still have a large amount of Granny Smith apples and oranges from another store that has better (and cheaper) produce.
I don't spend more than a couple minutes per week clipping coupons, yet I save a ton by combining them with sale items. I could set up a pantry that would allow me to really stock up on specials deals, but have never felt like I needed one.
I shop to keep a generalized supply of ingredients in the house rather than ingredients for specific recipes. This is what works best for me. Kristen at The Frugal Girl shops for her meal plans, which keeps her organized in order to feed her family of six. Neither method is better, it's just our own personal style.
Safeway is not actually the cheapest grocery game in town, as Portland is home to Winco, which is even more affordable. However, the nearest store is pretty far from my house, and in a sketchy area of town. (I have witnessed illegal activity in the parking lot.)
People complain about the increased prices of foods, but I've found that I'm still able to buy huge amounts for very little. And most importantly, I'm able to do so without buying weird food just because they feature prominently in the coupon circulars.
Are you able to balance healthy eating with coupons? Please share your thoughts in the comments section below.
Katy Wolk-Stanley
"Use it up, wear it out, make it do or do without."