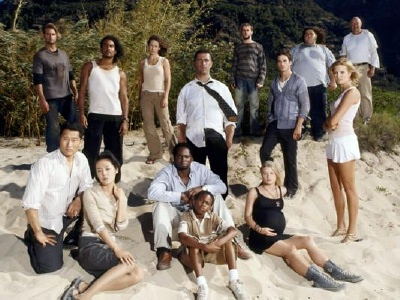 Frugality invades every aspect of my life. From what I buy, (or don't buy) to what I read, (library books) and there's just no escaping it. But instead of being confined by monetary limits, it's actually quite freeing. I get to do things I couldn't otherwise afford, and my creative juices are constantly flowing.
Here's how I frugalized my day yesterday:
Sent the kids to school with home packed lunches.
Put two loads of laundry through the wash. The machine was a hand me down from my mother, I used cold water, handmade detergent and then hung the laundry on the clothesline.
When it was time to pick my son up from school, I coordinated errands into the trip.
I went to the library and checked out two different world atlases, since my son had to memorize 50 different countries for school.
Stopped into the credit union to deposit my son's hundred dollar bill from grandma before he loses it. It can now earn interest.
Brought a small bin of kid clothes to the consignment shop. They bought almost everything, including a batch of hand me down button-down shirts that my kids would rather die than wear. I found a pair of Converse high tops in my younger son's size, and was able to use store credit to buy them. I was handed $5.50 in cash from a previous drop off.
Took my older son out for an ice cream cone. I had a 2-for-1 coupon from an about to expire Entertainment Book that a friend gave me, and chose the child size cone, which actually a normal size. This set me back $2, which I had from the consignment shop.
Drove by a Goodwill so my older son could look for a ping-pong paddle, at his request. Didn't find anything we needed, and left empty handed.
My husband made dinner, which was grilled lemon oregano chicken, served with heated up leftover rice and a big green salad. I buy lettuce by the head instead of bagged. I always choose the biggest specimen and then wash and cut it immediate and store it in the salad spinner, which drains off any fluid and keeps it from getting soggy. I can get at least three big salads from a single head of lettuce.
Drove my older son to soccer practice, and also arranged a carpool for the rest of the season.
Rummaged through our huge bin of writing utensils to find enough colored pencils for the boys to take to school. No reason to buy what we already have.
I also watched a gluttonous number of Lost episodes through Netflix. We have the minimum subscription, which allows
Tucked everyone into bed in their thrift store pajamas and then packed up the next day's school/work lunches.
Today I'll go for a $10 haircut, walk to Fred Meyer to buy loss leader milk and eggs, clean my house, (saving on a housekeeping service!) run another load of laundry, and deal with any buyers for the Hanna Andersson jammies, which I re-listed on craigslist this morning. I'll listen to a library audio book while I putter, and maybe even put a couple wheelbarrow loads of free mulch under the treehouse in the backyard. And tomorrow, I'm getting together with my friend Sasha.
Frugality is infused into almost every aspect of my life, but that doesn't mean I have limits. Instead, it's just the opposite. And I wouldn't have it any other way.
Katy Wolk-Stanley
"Use it up, wear it out, make it do or do without"