Buffy returns from the dead and discovers that she's broke: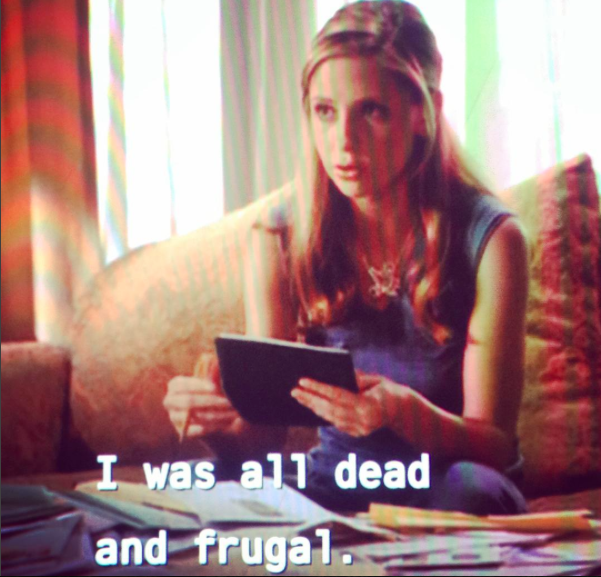 A cast iron pan is the absolutely perfect cooking surface. Frugal 'till the end, you buy it once and it'll still be around for  your great-grandchildren!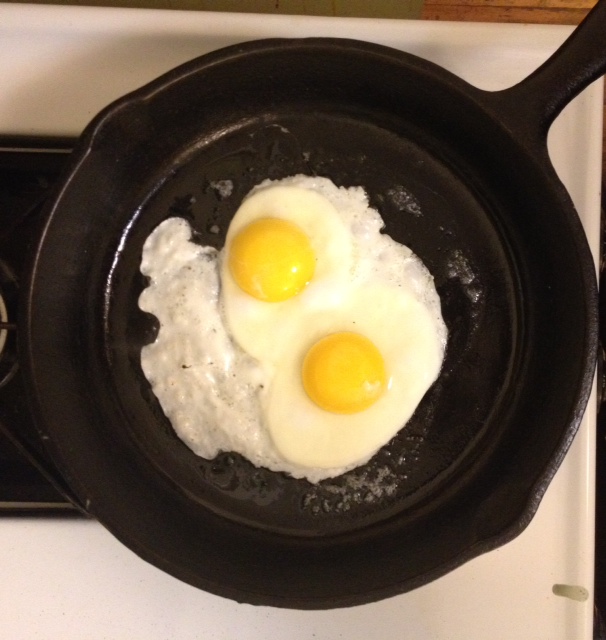 I picked up a couple packets of cheap Christmas-theme cookie mixes at The Grocery Outlet. No reason to think they couldn't be used for Valentine's Day.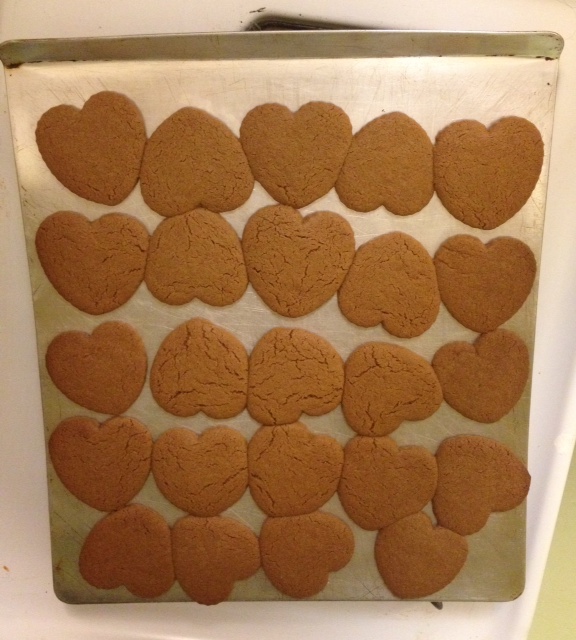 Frugality is part of every aspect of my life. Yet it's a rich and wonderful life. Funny how that happens.
Katy Wolk-Stanley
"Use it up, wear it out, make it do or do without."