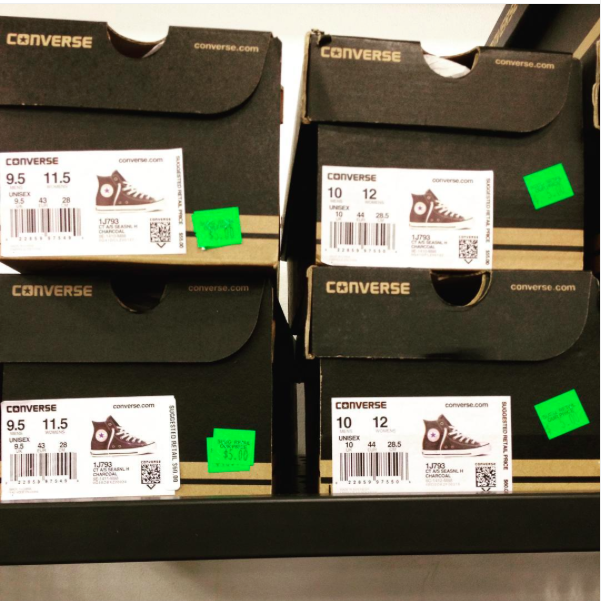 My husband, son and I each participated in a Chipotle promotion last week to get a voucher for a free burrito. Which means the three of us enjoyed a lovely meal out this afternoon without spending a penny.
I took advantage of a sale on chuck roast to cook up two of The Pioneer Woman's perfect pot roasts for Valentine's Day. Not only was there enough to include my mother and step-father for last night's dinner, but also plenty for tonight's French dip sandwiches, and likely at least two more meals. There was so much leftover broth that I think I'll make French onion soup later in the week.
I was able to remove almost all of the crust from my Goodwill cast iron skillet by setting it over the gas barbecue on high. I understand that this is a controversial method as it can make the pan crack or warp, but I was willing to take the risk on a $5 skillet.
I sold my extra bookshelf for $15 through Craigslist, I bought four dozen eggs at Fred Meyer since they were on sale for $1.49 apiece, I accompanied my son to the Nike employee store and bought nothing, (even though they had shelves of $5 Converse high tops) I earned Swagbucks by clicking around while watching TV, I bought myself a Moonstruck chocolate bar, which was free with an e-coupon, I"ll bring leftovers for tomorrow's work lunch and . . .
I didn't buy a Lear Jet.
Now your turn. What frugal things have you been up to?
Katy Wolk-Stanley
"Use it up, wear it out, make it do or do without."
Click 
HERE
 to follow The Non-Consumer Advocate on 
Twitter
.
Click 
HERE
 to follow The Non-Consumer Advocate on 
Instagram.
Click 
HERE
 to join The Non-Consumer Advocate 
Facebook
 group.
Click 
HERE
 to follow The Non-Consumer Advocate on 
Pinterest.