My 17-year-old son had a hankering for some Goodwill over the weekend, and since I was still packing a leftover gift card from Christmas, I didn't have to be asked twice.
Things looked pretty normal. Lots of coffee carafes.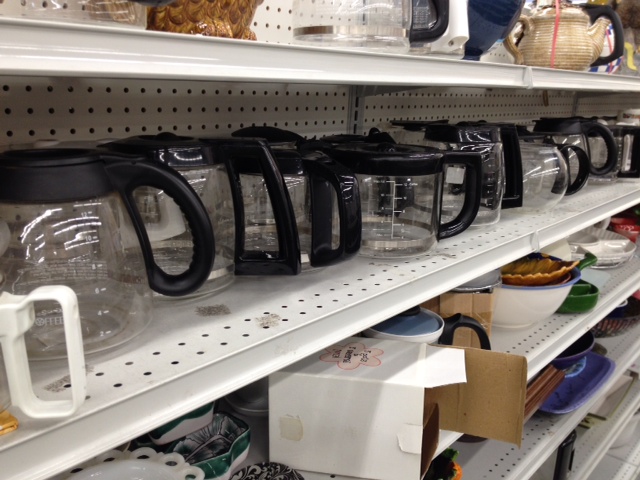 Lots of Greg Oden bobble-heads.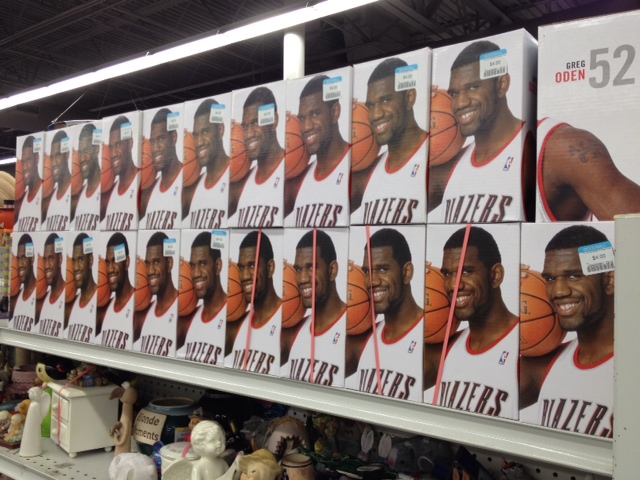 It still bothers my son that the Portland Trail Blazers had a first round draft pick, which they used on a guy with career-ending knee problems. "They could have picked Kevin Durant, mom!" Poor guy. I imagine being 75-feet tall is hard on the knees.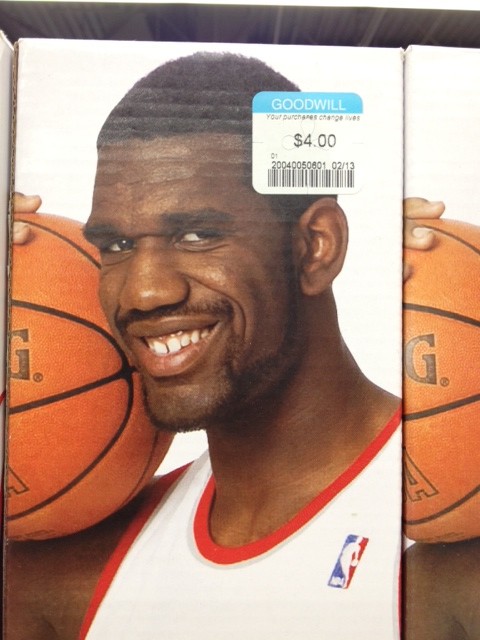 I came across this Antioch University travel mug, which would have my first round pick had I spied it a few weeks ago when I was on the hunt for a replacement mug. My husband and I both attended Antioch College, so this is pretty random.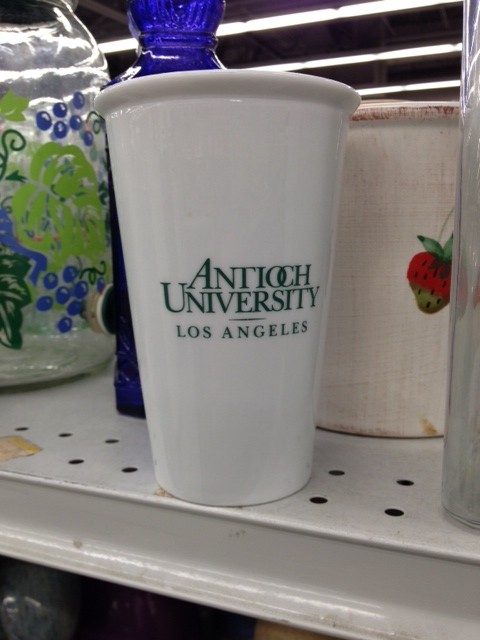 I drooled over this vintage Fisher-Price Play Family House. Such a perfectly designed dollhouse, which everyone my age will recognize.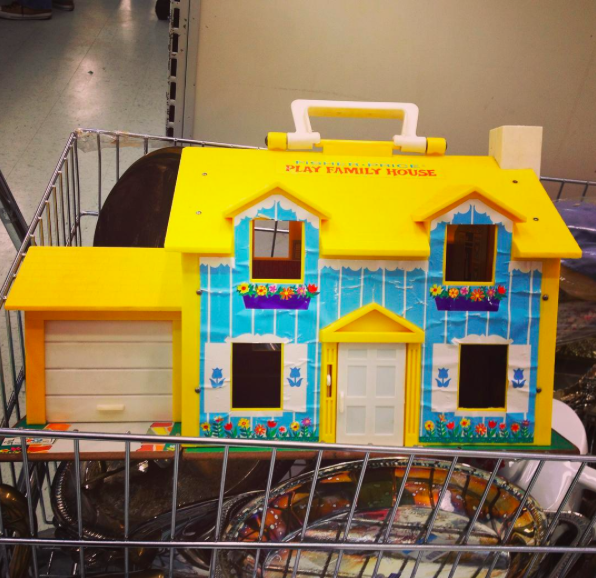 The interiors made me swoon with happy memories.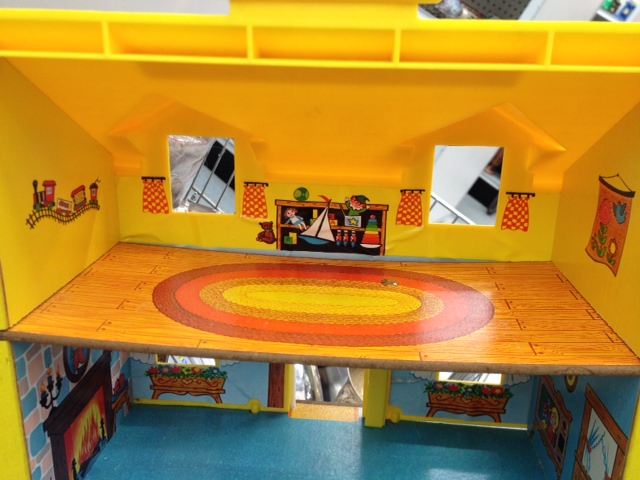 It even had the same kitchen floor as the one in our real house! Happy sigh . . .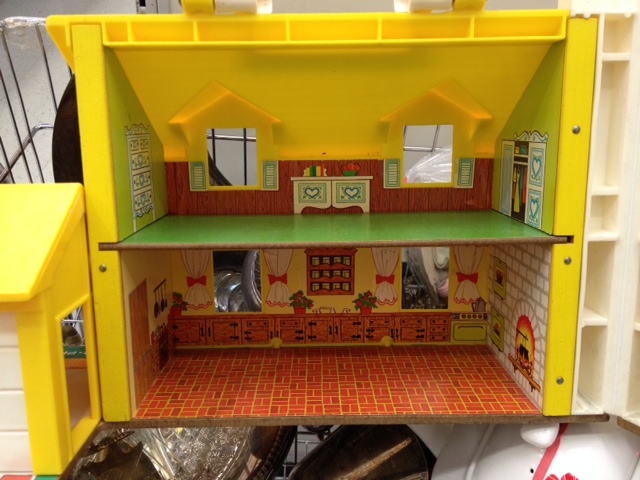 Of course, there was the obligatory WTF Goodwill item. A glass Coca-Cola bottle. You know, like you can buy at the store, but filled with actual cola! (Yes mom, I see the painted Mrs. Buttersworth in the background.)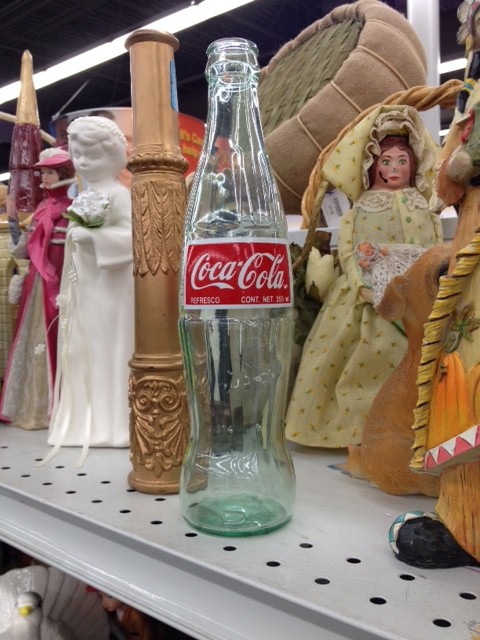 How much? Yup. A dollar.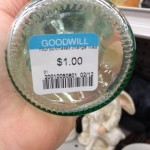 Such a bargain!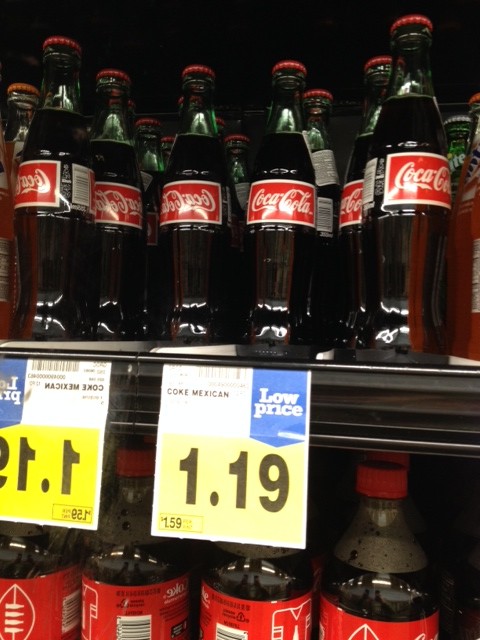 I did buy a grubby old cast iron skillet, as it was a nice old specimen with a lovely smooth surface. Yes, it was rusted and crusted, but I like a challenge.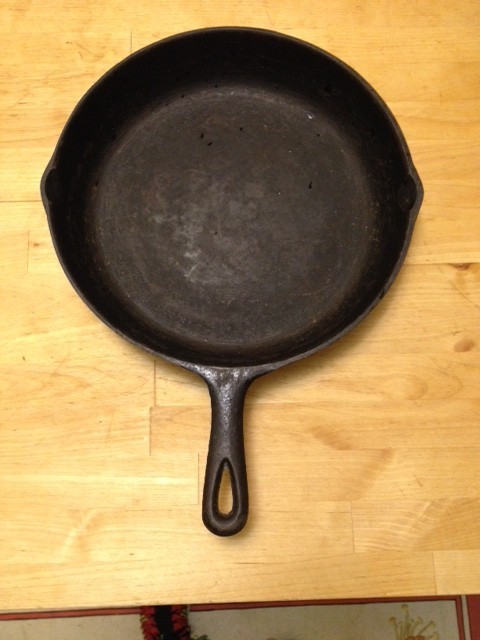 Five bucks is a pretty good price for a pan that will outlive me and then all my descendants.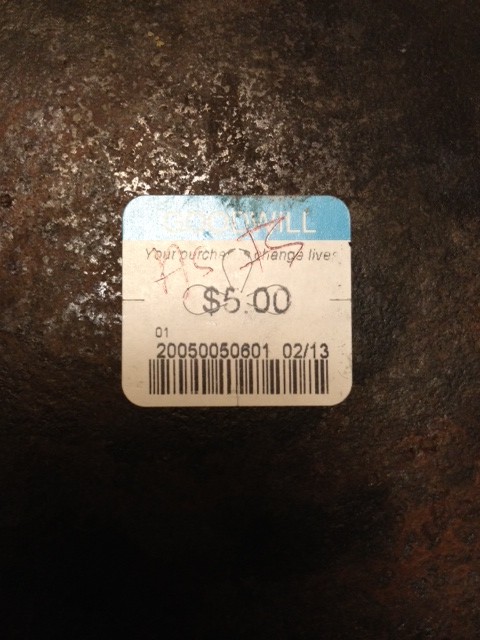 I already have two cast iron skillets, so I'm going to try my hand at resale after I remove the gunk and season it back to perfection.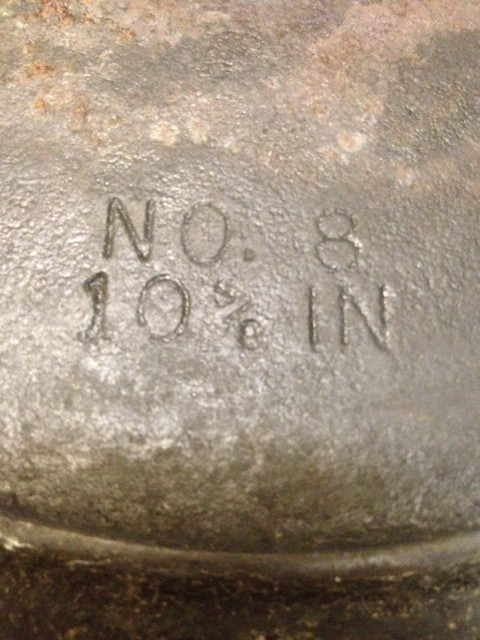 Oh, Goodwill. You never cease to provide!
Katy Wolk-Stanley
"Use it up, wear it out, make it do or do without."