Note: This giveaway has ended.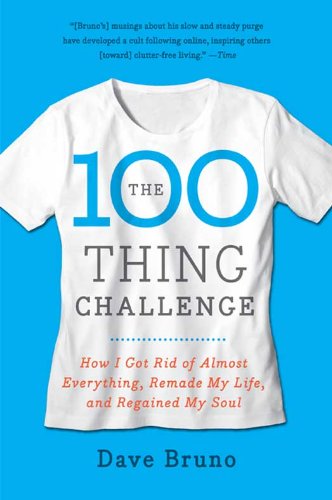 Today, in the post-Christmas gluttony that is December 26th, I offer up a giveaway of Dave Bruno's The 100 Thing Challenge: How I Got Rid of Almost Everything, Remade My Life and Regained my Soul.
And in case this giveaway seems like one more thing to add to your life, I invite you to read this copy and then pass it along to a friend. And not to brag on my non-consumer cred, but this particular copy was bought by yours truly at the library second hand store on a buy-one-get-three-free day! (Such fantastic deals, I almost stroked out!)
To enter this giveaway, write something in the comments section about whether you are simplifying your possessions and your life. I will randomly choose a winner on Tuesday, December 27th at 9:00 P.M. U.S. residents only, please enter one time only.
Good luck!
Katy Wolk-Stanley
"Use it up, wear it out, make it do or do without"
Click HERE to follow The Non-Consumer Advocate on Twitter.
Click HERE to join The Non-Consumer Advocate Facebook group.