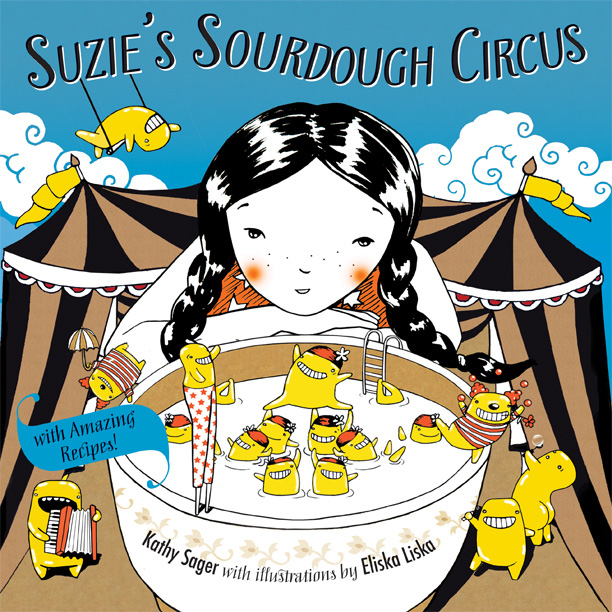 I have a very exciting giveaway for you today, which is a copy of the children's book, Suzie's Sourdough Circus, written by my sister's friend, Kathy Sager. The illustrations are by Eliska Liska, and are absolutely enchanting!
This book is seriously adorable, and is inspired by my sister Sara's stories of baking sourdough bread with our father. (And I am loving how Suzie even has long dark braids like my little sister!)
Written in verse, it even includes recipes! Here's a sample:
"We don't do it alone, no not in the least.

We have sourdough starter, our own wild yeast.

They're part of our family, alive like a pet.

Look into our crock if you haven't seen yet."
To enter to win this book, write your name in the comments section below. I will randomly choose a winner on Wednesday, October 12th at 9:00 P.M. Pacific Standard Time. U.S. residents only, please enter one time only.
Good luck!
Katy Wolk-Stanley
"Use it up, wear it out, make it do or do without"
Click HERE to follow The Non-Consumer Advocate on Twitter.
Click HERE to join The Non-Consumer Advocate Facebook group.