Please note that this giveaway has ended. Congratulations to "Carissa" whose comment was randomly chosen as winner!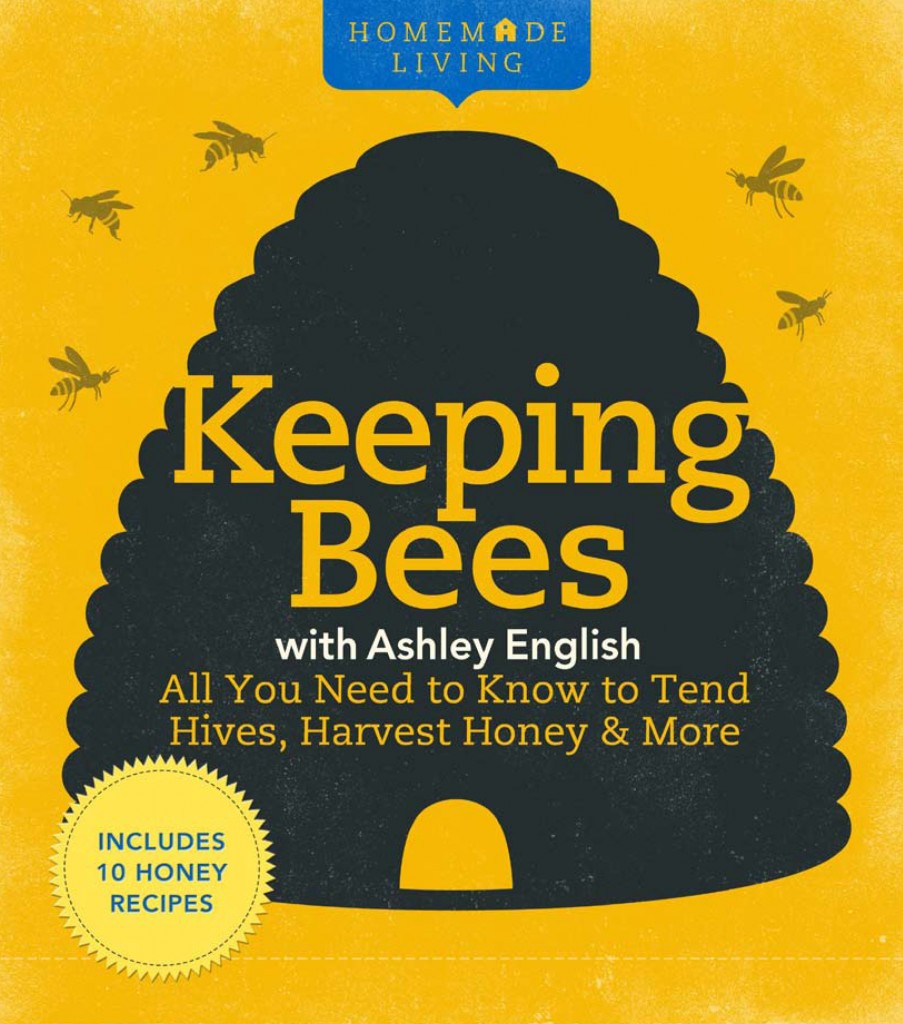 Today is day five of Giveaway Week, and I'm giving away a copy of Homemade Living: Keeping Bees with Ashley English: All You Need to Know to Tend Hives, Harvest Honey & More.
I am very excited to be giving this book to one lucky blog reader, as English's other two Homemade Living books, (Canning and Preserving and Keeping Chickens) have been so beautifully written and  photographed, they're like works of art. Having home hives has become very popular in the last few years, with many municipalities passing legislation to support this latest tenet of the homesteading movement.
For those who may not know, Ashley English pens the blog Small Measure, as well as a weekly column for Design*Sponge. But really, her claim to fame at my house, is that she's married to Glenn, a friend of mine from college. Which reminds me, I think it's my turn in Scrabble.
The enter to win this book, write something in the comments section about your proudest homemade goodies.
I will randomly choose a winner next Tuesday, March 29 at 9:00 P.M., west coast time.
Click HERE to enter Monday's giveaway of Annie Leonard's The Story of Stuff.

Click HERE to enter Tuesday's giveaway of Dave Wann's The New Normal: An Agenda for Responsible Living.

Click HERE to enter Wednesday's giveaway of Natalie McNeal's The Frugalista Files: How One Woman Got Out of Debt Without Giving Up the Fabulous Life.

Click

HERE

to enter Thursday's giveaway of Gretchen Rubin's 

The Happiness Project: Or, Why I Spent a Year Trying to Sing in the Morning, Clean my Closets, Fight Right, Read Aristotle, and Generally Have More Fun.
Katy Wolk-Stanley
"Use it up, wear it out, make it do or do without"