It's Monday Tuesday, which means it's time for Goal of The Week! A new weekly segment where Non-Consumer Advocate readers set and then reach small attainable goals.
"Not a soccer goal, but a personal goal. A single do-able, not overwhelming goal. A concrete goal. A reachable goal. A realistic goal."
So no huge vague goals like "organize the house" or "lose weight." A single attainable goal.
Last week's goal was to complete the guest cottage information books that I started a year-and-a-half ago! Unfortunately, I chose a week to do this when my mother was mostly out of town, and had zero interest in working with me on this project.
Oops.
Fortunately, it makes no difference if this project takes an extra week or two, so it's not really a big deal.
I set a new goal for this week, which is to organize and declutter the closet in our spare bedroom. Although this closet is far from disaster, it's kind of fallen into a state of disorder that bugs me every time I pull open the curtain. Unlike last week's goal, this one has an actual deadline, as my older sister and her kids are arriving for a three-week visit this Sunday, and I want them to be able to store their luggage out of the way.
Plus, it's important that my sister sees how superior I am to her. 😉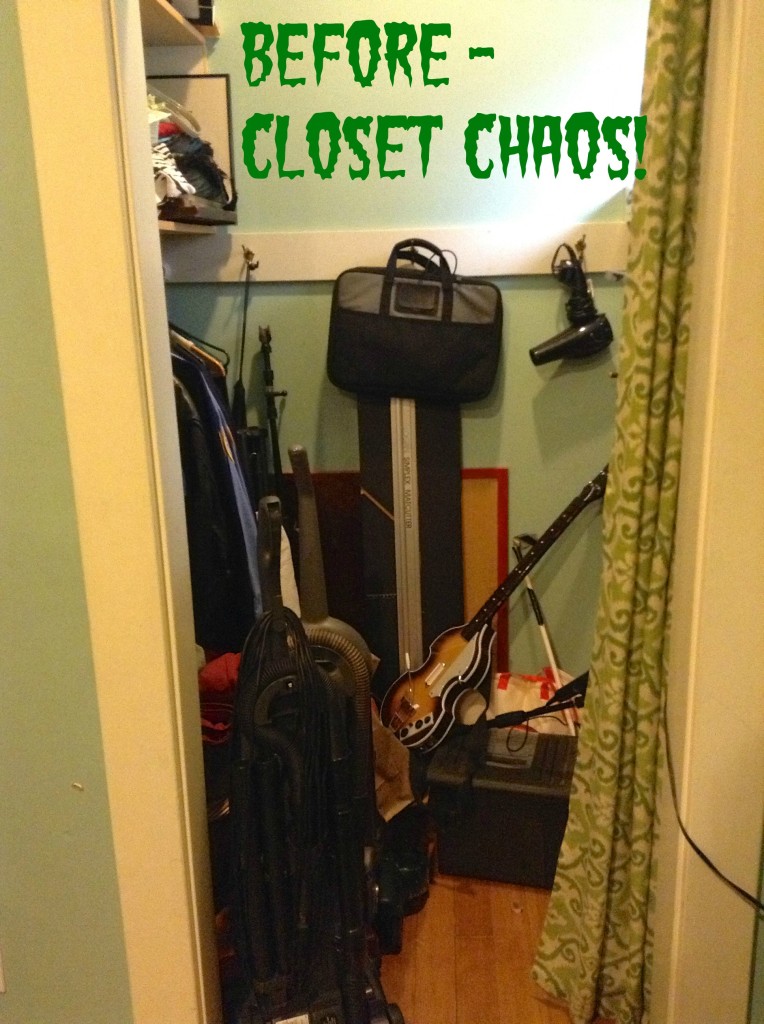 And here's what's lurking off to the sides: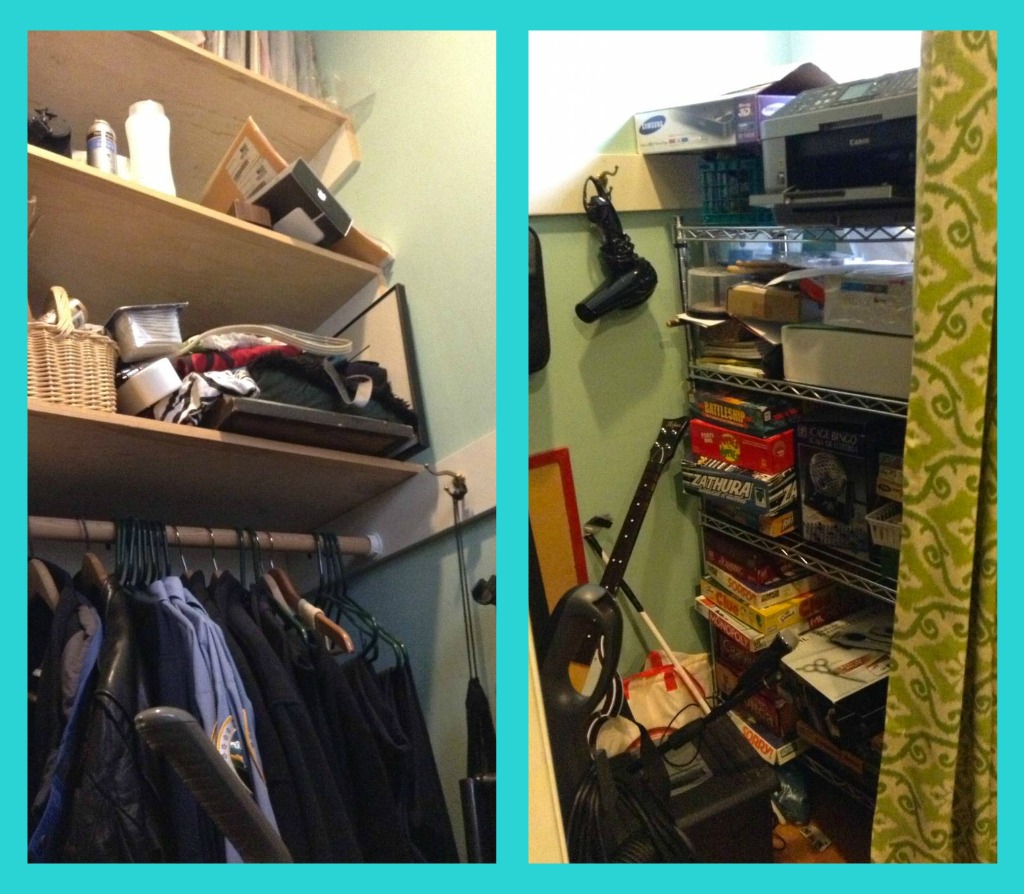 I will need to remove most everything and decide what stays and what goes. Also, I suspect that I'll need to pick up a few organizing bins from my local Goodwill. (Thrift shops are a great source for organizational supplies!)
I'm excited to get started on this project, as organizing stuff always feels very self indulgent. Weird, but true.
Are you participating in The Non-Consumer Advocate's Goal of The Week project? Please share your goals in the comments section below.
Katy Wolk-Stanley