It's time again Non-Consumer Mish-Mash, where I write a little bit about this and a little bit about that.
Mackelmore vs. Kanye West
Kanye West: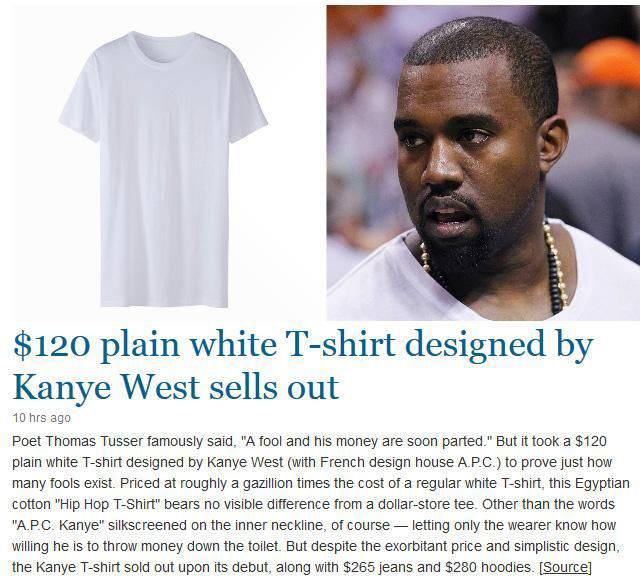 "Mackelmore and Ryan" lyrics from Thrift Shop:
"I hit the party and they stop in that motherfudger.
They be like, "Oh, that Gucci – that's hella tight."
I'm like, "Yo – that's fifty dollars for a T-shirt."
Limited edition, let's do some simple addition,
Fifty dollars for a T-shirt – that's just some ignorant bidtz (shucks.)
I call that getting swindled and pimped (shucks)
I call that getting tricked by a business.
That shirt's hella dough,
And having the same one as six other people in this club is a hella don't.
Peep game, come take a look through my telescope,
Tryna get girls from a brand? Man you hella won't
Man you hella won't."
Guess which one I prefer.
Star Trek Saves The Day!
I decided to pair two vintage doggies on my curbside console table, but I quickly realized that the smaller dog was sitting too low and needed a boost. And in the spirit of  make it do make it so, I grabbed a couple of books from a nearby shelf to save the day.
Wait, who saved the day?
Star Trek, that's who!
Don't forget that everything I needed to learn in life, I learned from Star Trek.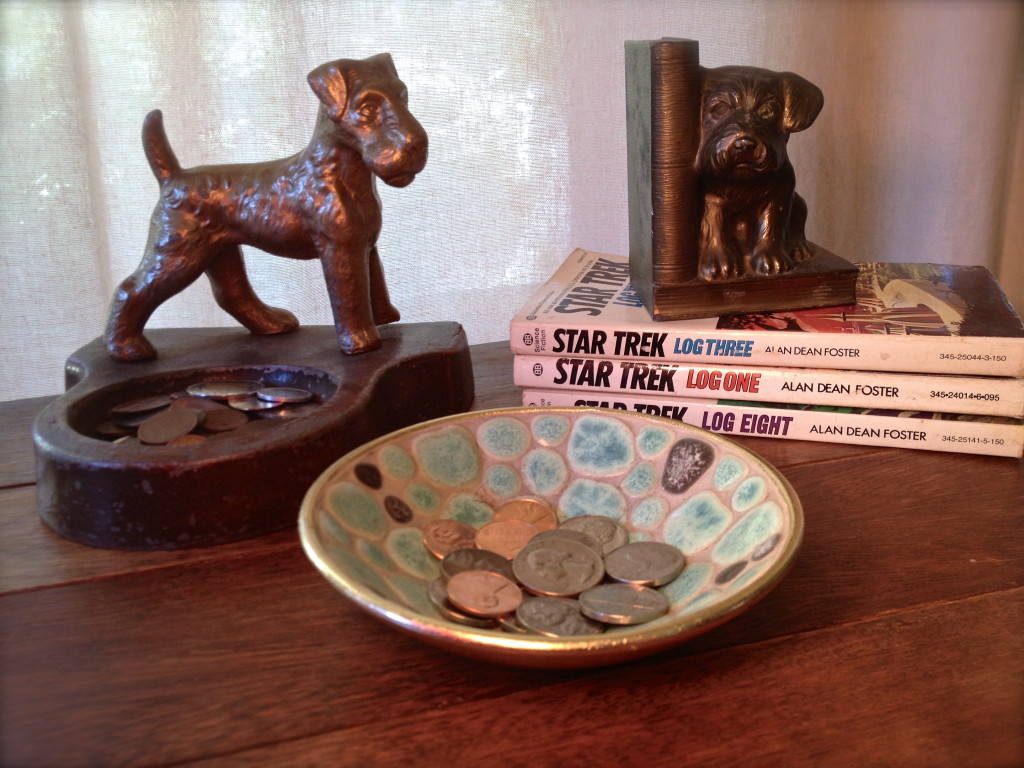 Lisa Simpson Figures it All Out:

(I know the script is tiny on the cartoon, but click the photo twice to enlarge it.)
Have a great summer day, we're chillin' out here in sunny Portland, Oregon and planning on hitting up the neighborhood Indian food buffet for a late lunch. Because teenage boys + late lunch + all you can eat = won't have to feed them dinner.
Winner, winner, Indian dinner! 😀
Katy Wolk-Stanley