It's Monday, which means it's time for Goal of The Week. A new weekly segment where Non-Consumer Advocate readers set and then reach small attainable goals.
"Not a soccer goal, but a personal goal. A single do-able, not overwhelming goal. A concrete goal. A reachable goal. A realistic goal."
So no huge vague goals like "organize the house" or "lose weight." A single attainable goal.
My goal for last week was to "tidy up and organize the backyard."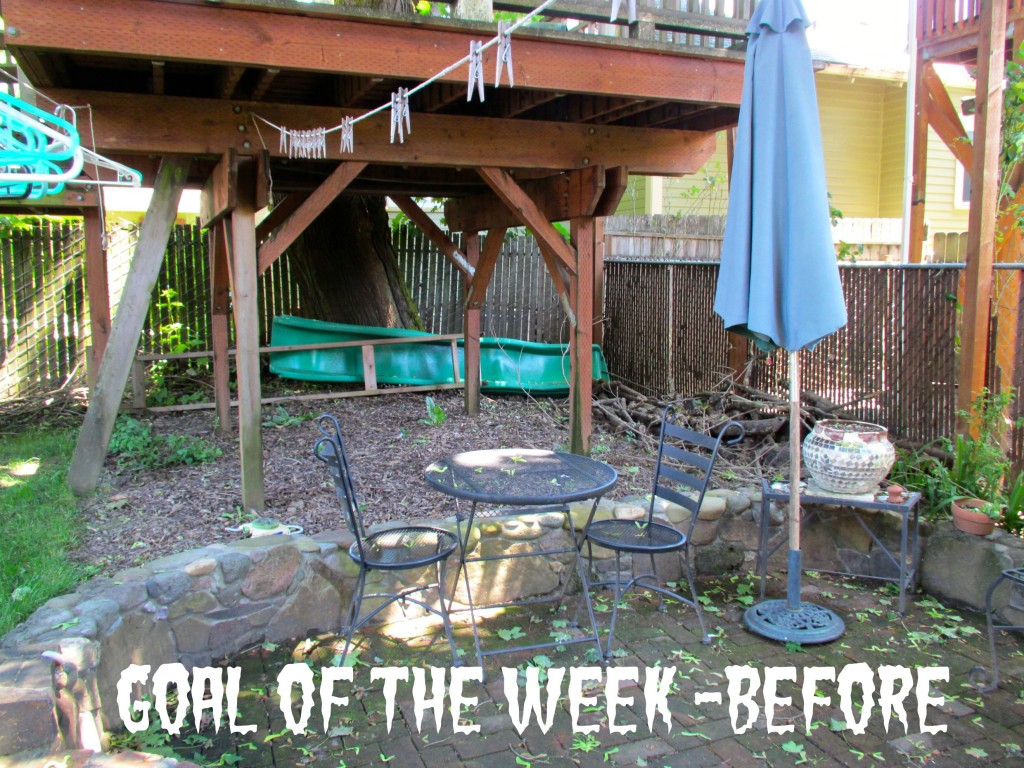 Here's what I did:
I cleaned up and then sold the play structure slide through Craigslist. (Hello . . . fiddy bucks!)
I cut up all the twigs from the crap wood pile and put them into our curbside yard debris pickup. I then made a big "Free pile" of thick branches and sodden cut logs in front of the house. I put together a Craigslist listing, but the slide guy ended up taking all of it anyway. Win-win!
I borrowed my neighbor's pressure washer and sprayed down the rock wall and brick patio. I then swept new sand in between the bricks for a nice new surface. (The bricks had become super mossy, slimy and dangerous.) For better detail, click on the photos.
I also raked, swept and power washed the deck of the tree house, which was covered with leaves and filthy.
So how will I celebrate the shiny new fantastic-ness of the backyard?
With a backyard barbecue of course. I'm thinking just the neighbors and to make it a potluck. And yes, I'll take down the clothesline.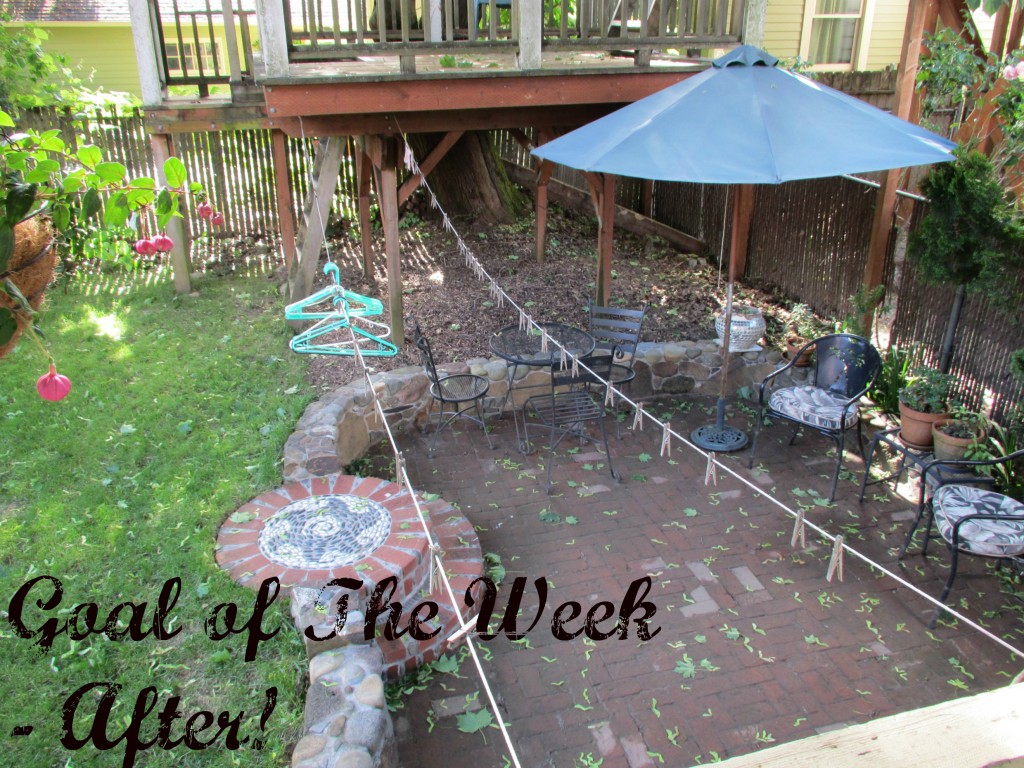 This week's Goal of the Week is to address the horizontal surface issues in my dining room. Ya'll know that I try really hard to keep an organized home, but our dining room is always a catch-all for this, that and everything. Our dining room is where we eat all our meals, (there's no kitchen table) do all our homework, draw all our pictures and pretty much anything else that requires a table. So when dinner's ready, chances are there's a cacophony of clutter that covers the table. And where does that clutter get stashed? Onto the piano, that's where!
See?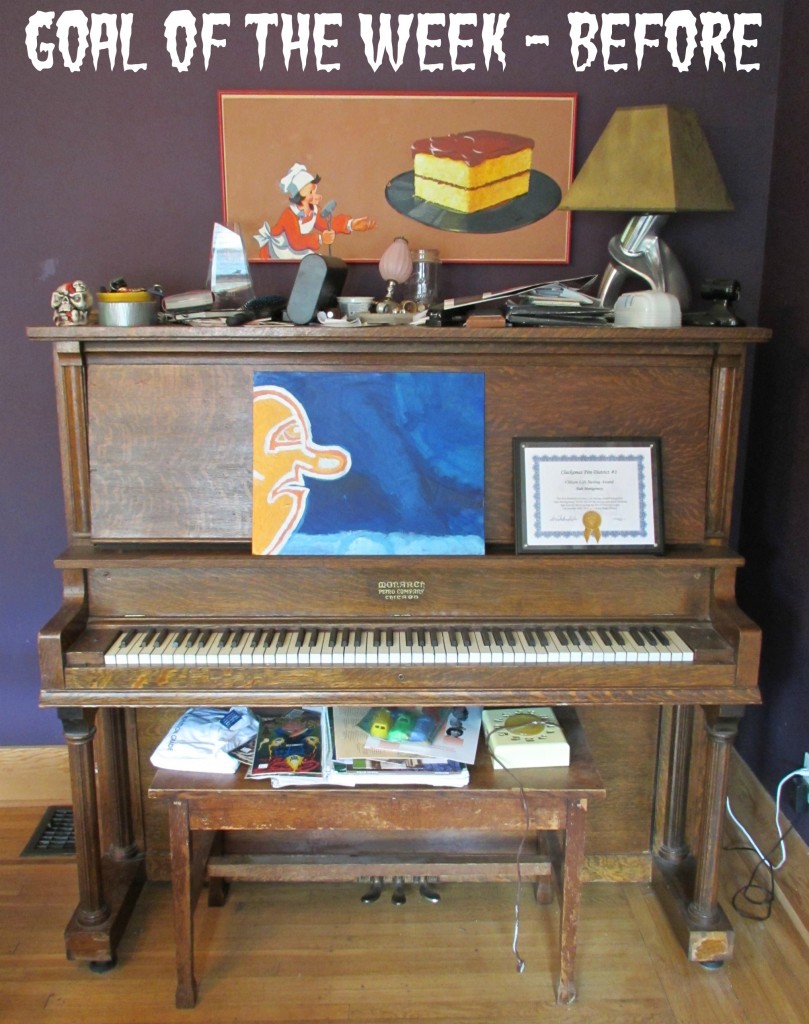 And lest you think it's just a piano issue, here's a shot of the dresser from across the room: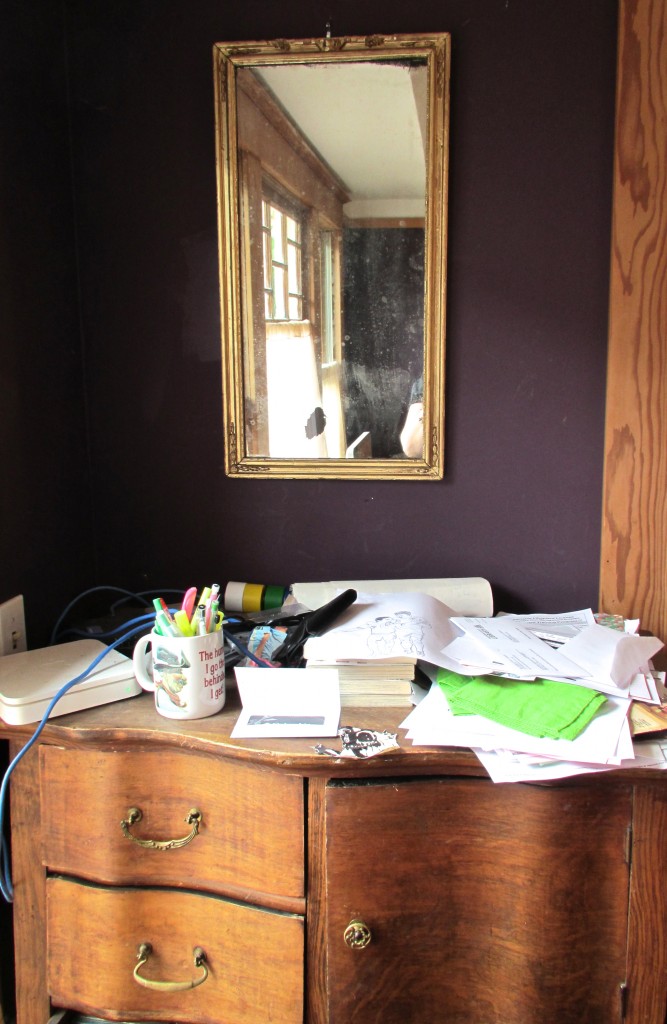 And like all Goals of the Week, I am choosing a project that works within my available time for the week.
Are you participating in The Non-Consumer Advocate's Goal of The Week project? Please share your goals in the comments section below.
Katy Wolk-Stanley