It's Monday Tuesday, Wednesday which means it's time for Goal of The Week! A new weekly segment where Non-Consumer Advocate readers set and then reach small attainable goals.
"Not a soccer goal, but a personal goal. A single do-able, not overwhelming goal. A concrete goal. A reachable goal. A realistic goal."
So no huge vague goals like "organize the house" or "lose weight." A single attainable goal.
Last week's goal was to organize my spare bedroom closet, which functions as board game storage, linen cupboard, random storage, and also random storage. (So much random stuff that it gets two, count 'em two categories!)
Remember the before?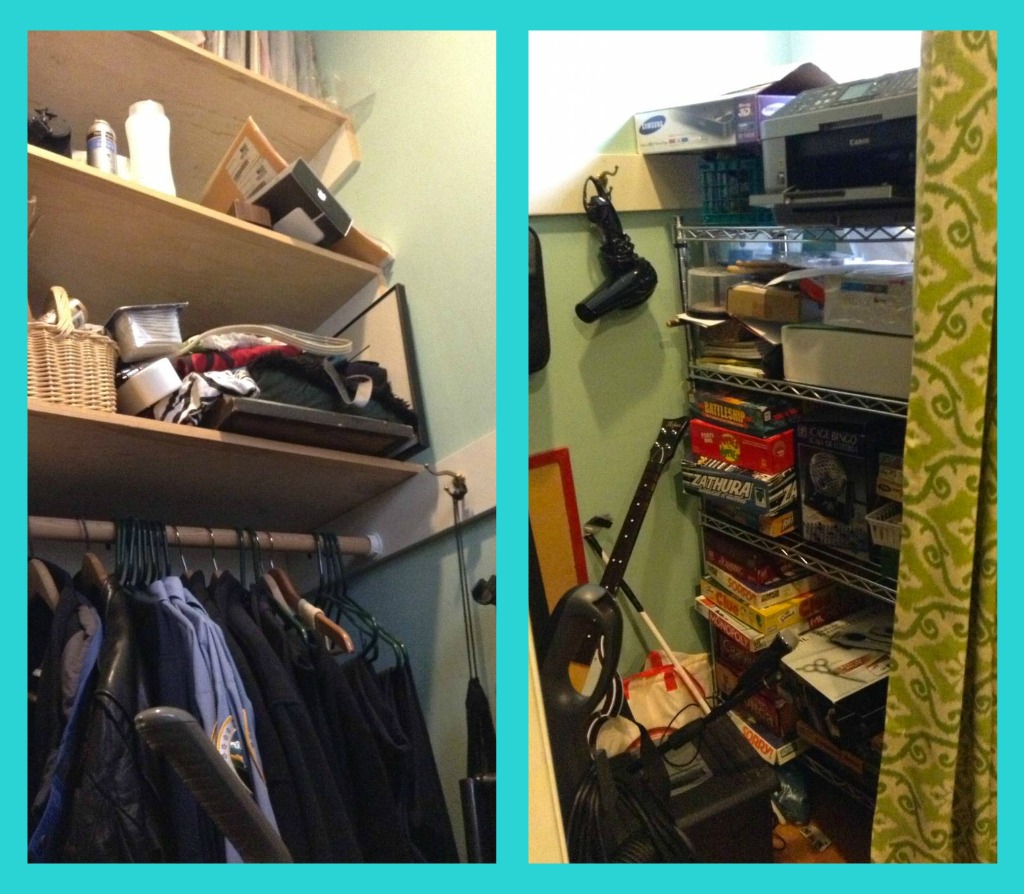 My plan had been to pick up a few storage bins at Goodwill to contain like items, but I ended being able to scavenge enough bins from around the house for this project. And for two cardboard boxes, I simply cut off the flaps and used a Sharpie to write the contents on the outside. This method will never merit a photo in a decor magazine, but it's ever so functional and epitomizes my "Make it do" credo.
So . . . welcome to my freshly organized closet!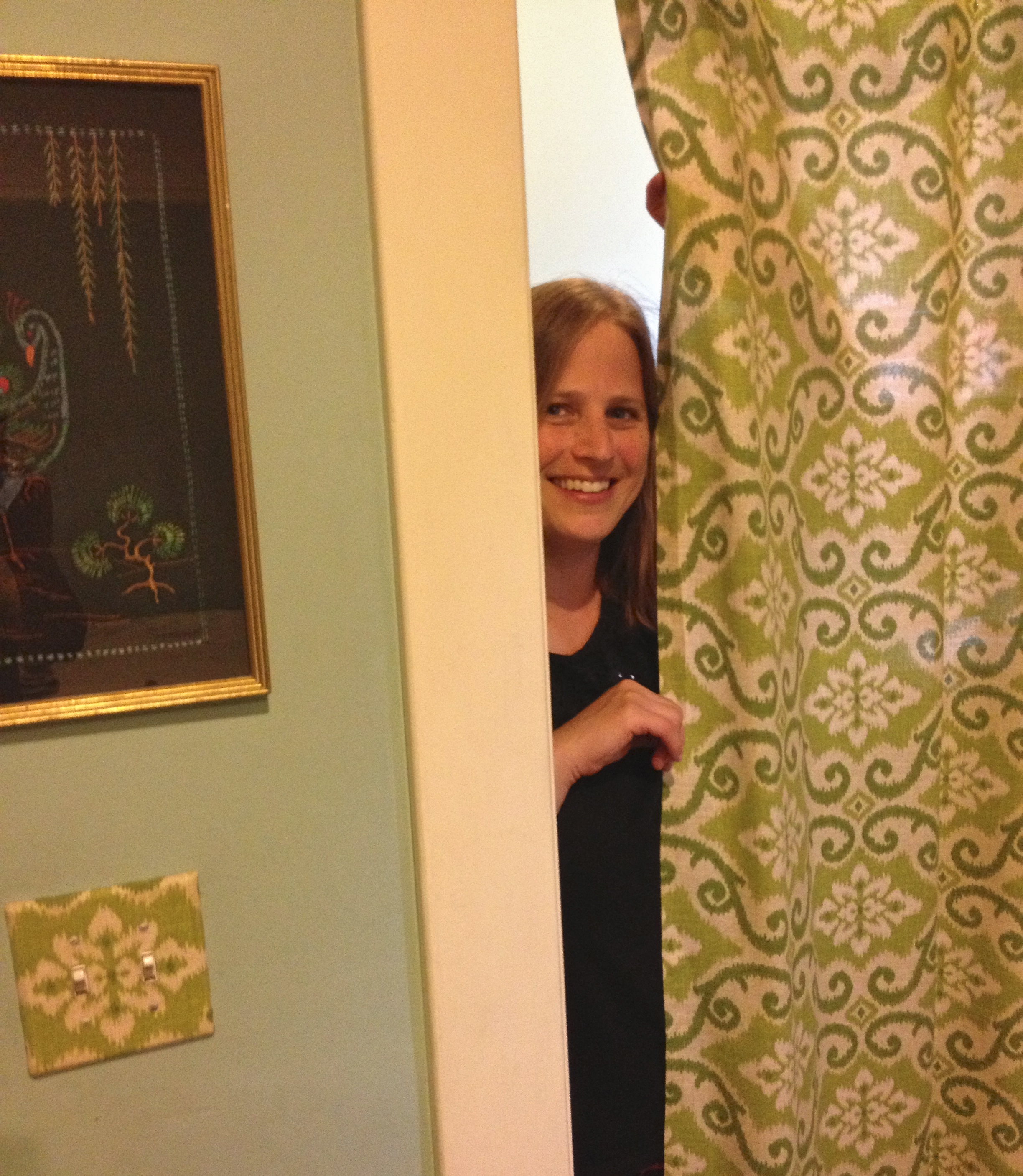 Ta-da!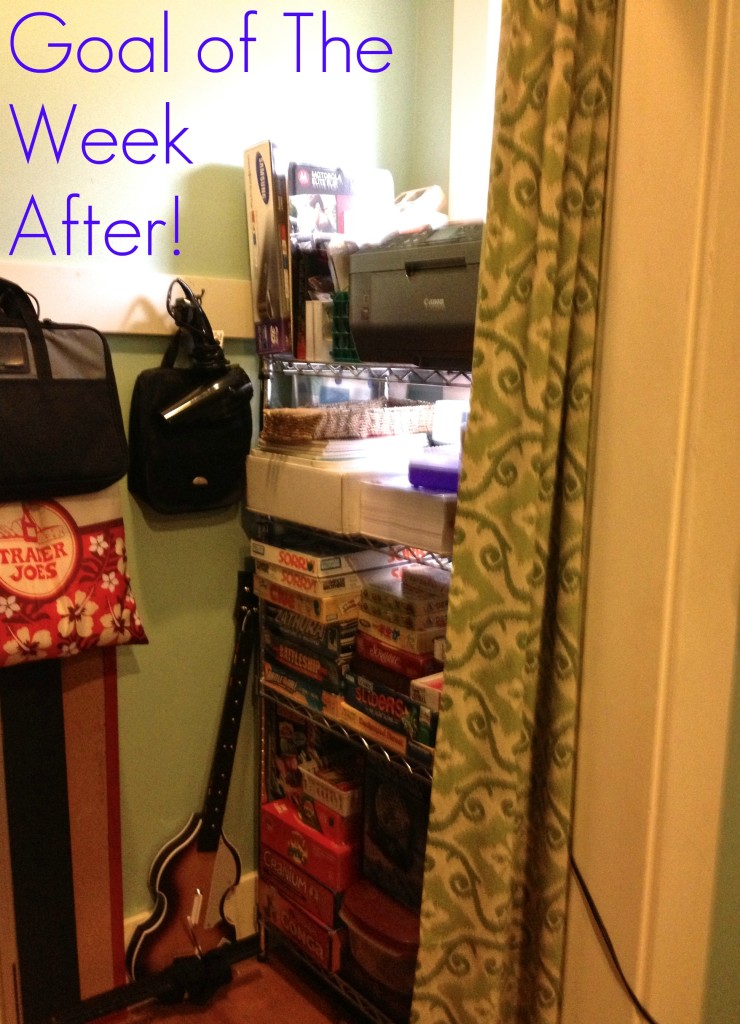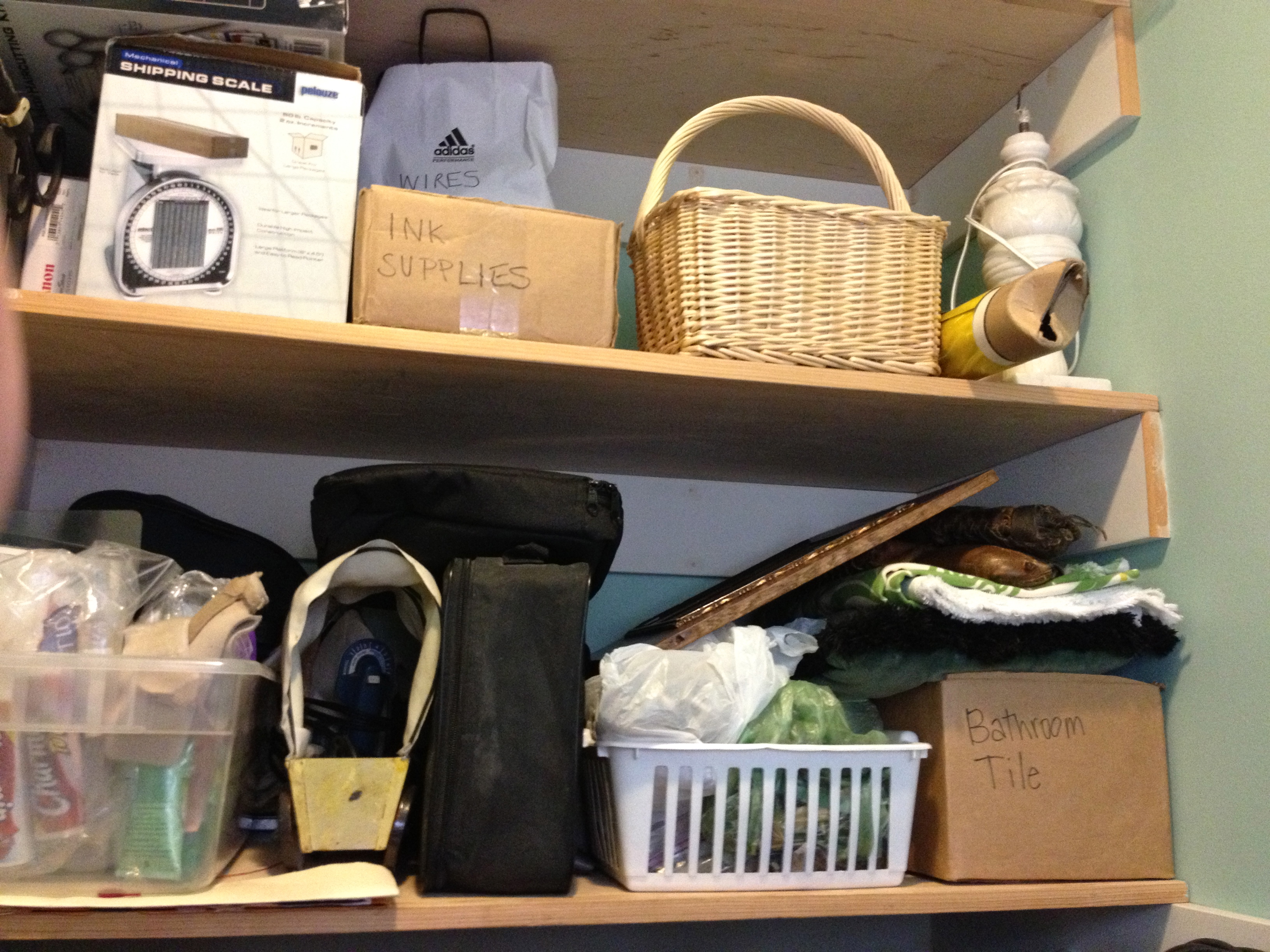 This week's project?
To sand down all the wood filler around the leaded glass windows in my living room. (Doesn't it look like calamine lotion?)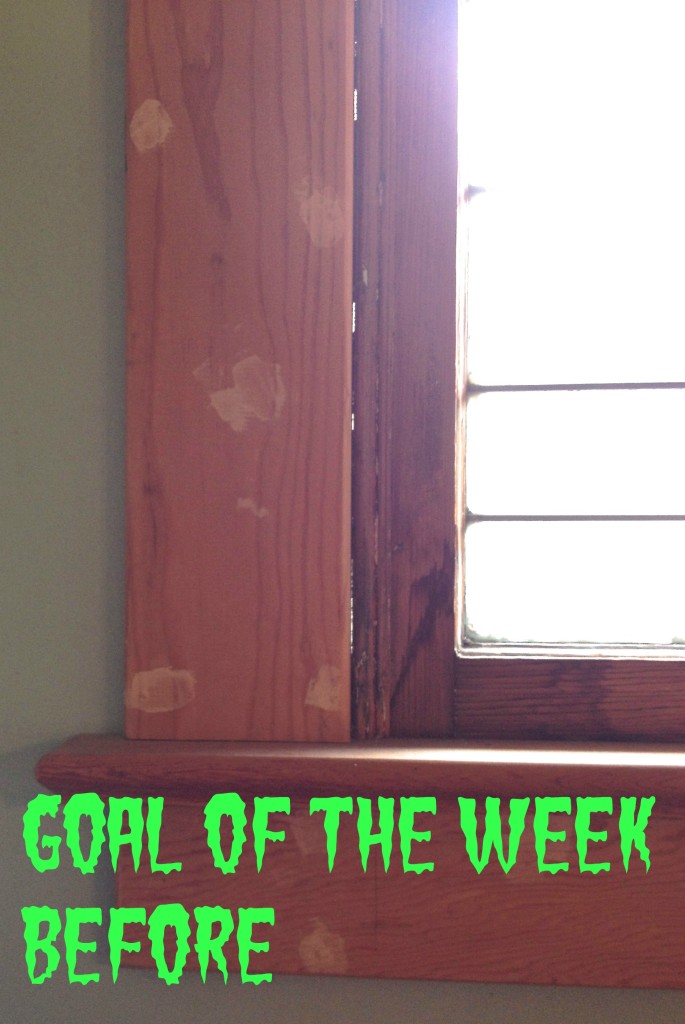 Are you participating in The Non-Consumer Advocate's Goal of The Week project? Please share your goals in the comments section below.
Katy Wolk-Stanley