It's time again for Goodwill, Badwill Questionable-will, where I share some of the rather spectacular things I come across during my thrifting adventures.
Remember how I said that every Goodwill has a painted Mrs Butterworth bottle? (HERE and HERE) I was not kidding. I really like how this one is holding an artfully painted cat.
A sticky cat. A happy sticky cat.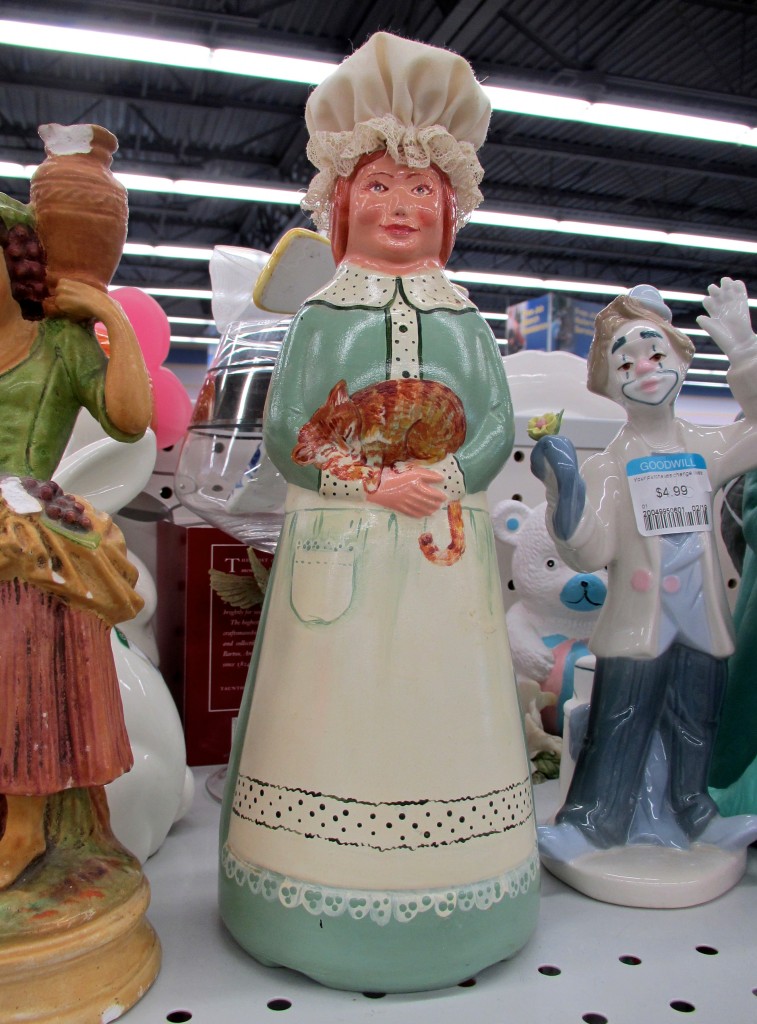 And for those who say that my Goodwills must be better than their Goodwill, I present to a very special haberdasher-ed cat: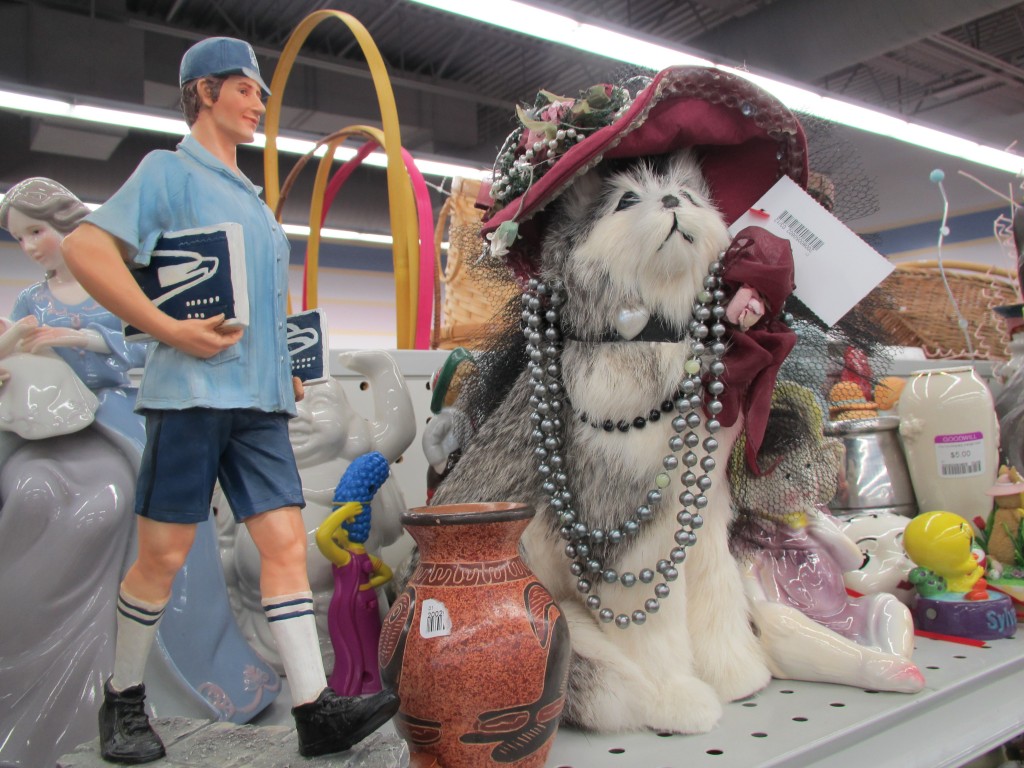 And yes, that is real fur. Thank you for asking.
And not to be underdressed at the fancy-hat ball is this lamp: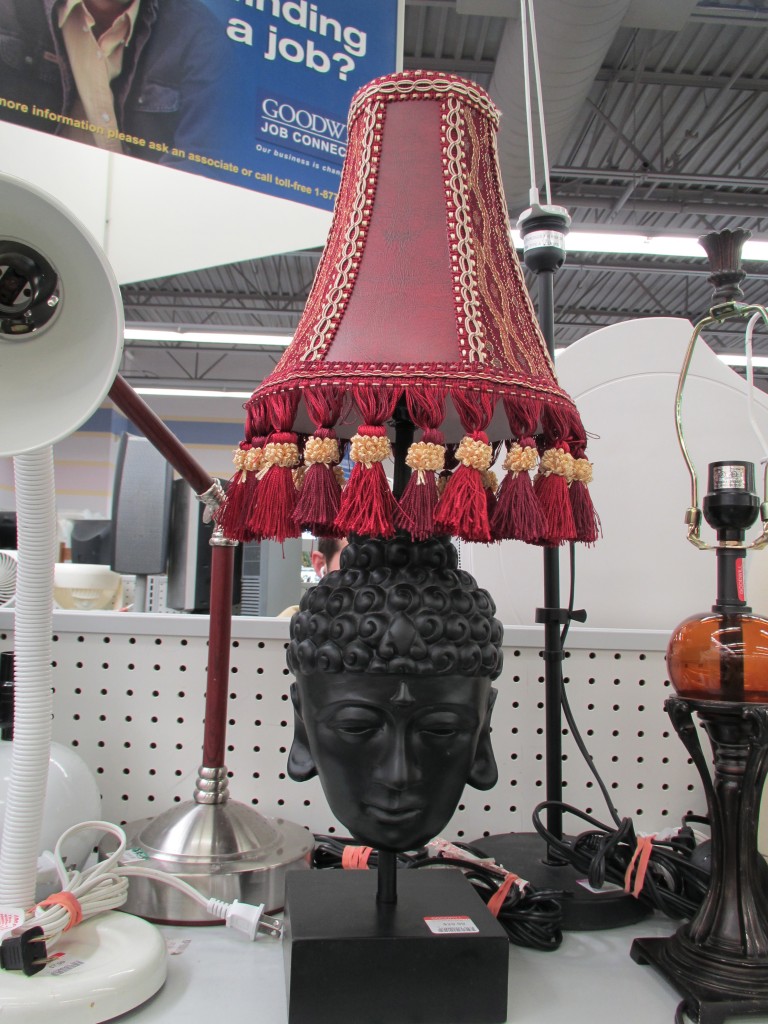 It's such a weird lamp/shade combination. Like there was a spiritual retreat, but it was crashed by beer swilling frat boys who then put lampshades on their heads. Which happens. Seriously. All the time.
I did see a $9.99 chair that I liked, but my son's incessant whining of "C'mon mom, let's go!" made me leave empty handed. (Not actually empty handed, as I bought an enormous $5 basket to store soccer balls and a $7 new-but-still-from-Goodwill shower curtain.)
Here's the chair, which is modern groovy and would have been perfect to replace the broken chair in my son's room: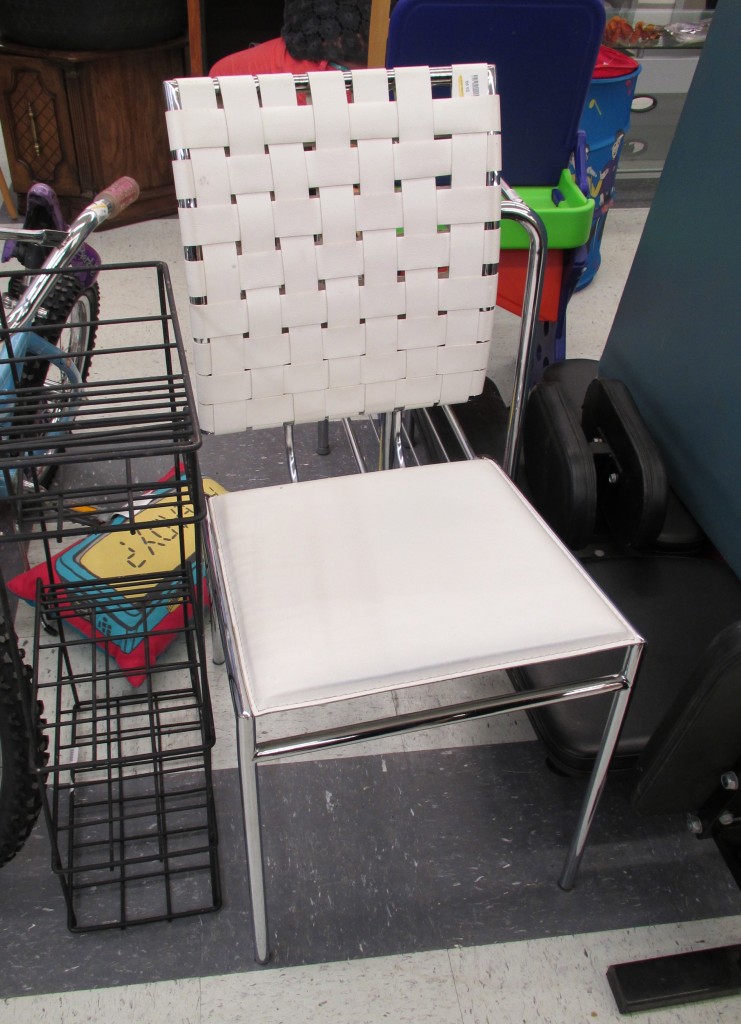 And guess what? I looked up the chair when I came home and found this: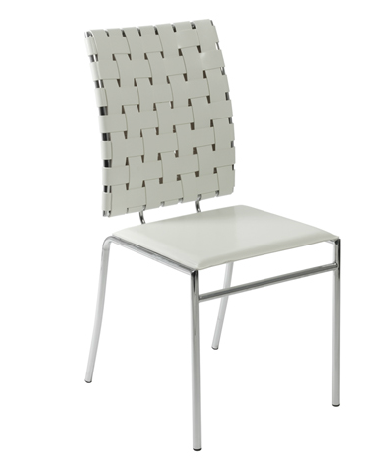 And the cost to buy it new? $168.30!!!!!!! (On sale, normally $198.) So yes, I will be at that Goodwill at 9 A.M. to snag my chair. I thought it looked suspiciously high quality.
Stupid me for not trusting my instincts.
Update: I went back to the store this morning and the chair was still there!!!! I'm debating between keeping it and selling it.
Katy Wolk-Stanley