It's been awhile since I've spent any time thrifting for pleasure, but yesterday was a rare convergence of nothing on my calendar, (work was over-scheduled so I stayed home) and nothing demanding my attention around the house. My son had an errand to run in North Portland, which was the perfect excuse to visit one of my favorites Goodwills. (The Lombard location seems less picked over than others.)
My son and I walked in and he immediately made a beeline for the shoe section. (He's a sneakerhead through and through, and knows there are bargains to be found in the thrift shops!) I wandered through the shoes as well, as I'm on the lookout for sandals. My eyes were drawn by this pair of wedges: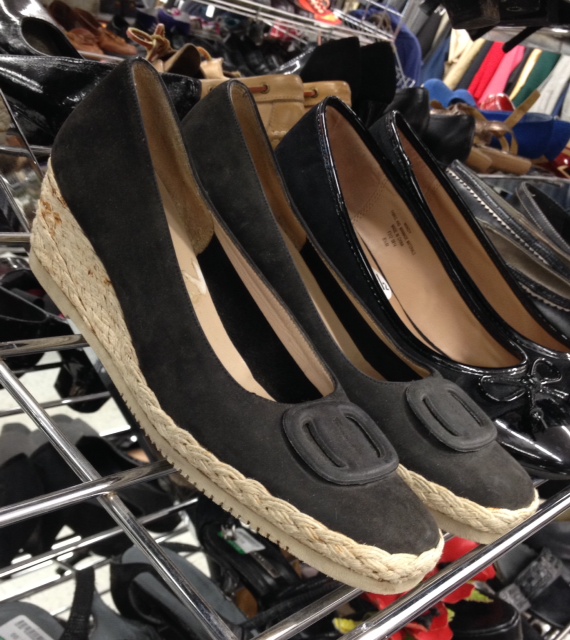 Not your average shoes, right? Well that's because they're Salvatore Ferragamos, a brand that normally sells for over $500!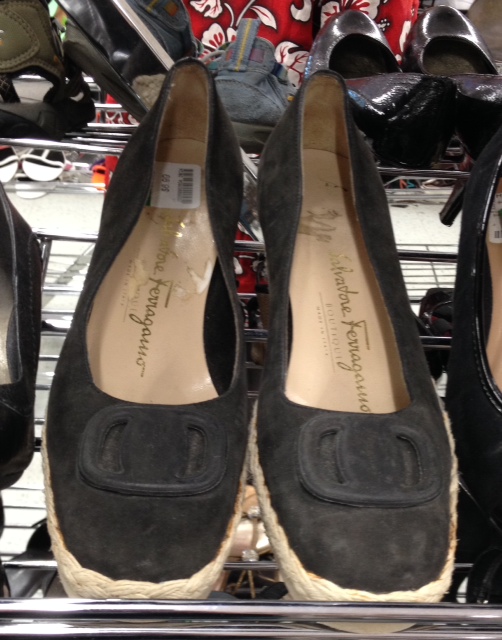 How much were they selling for? Oh . . . just a paltry little $6.99.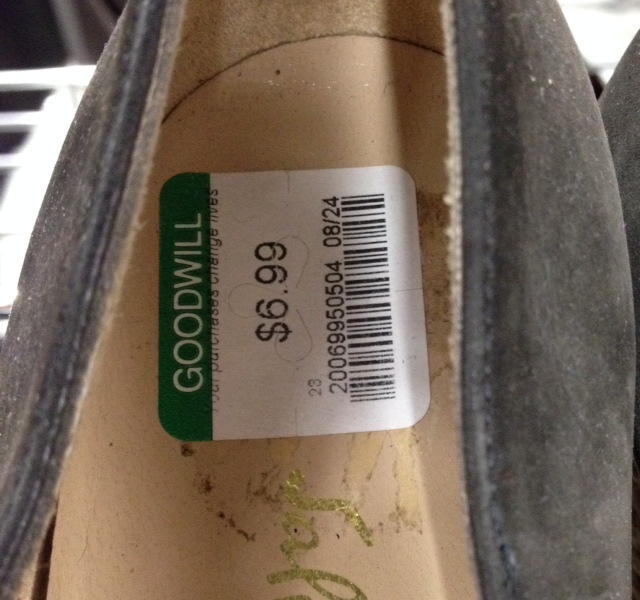 I was sorely tempted to buy them for resale, but the rope detailing was suffering from brown stains, which I suspect was the glue seeping out. I probably could have bought them as a project, but it's such a specific buyer so I left them in the store.
Ciào, bella!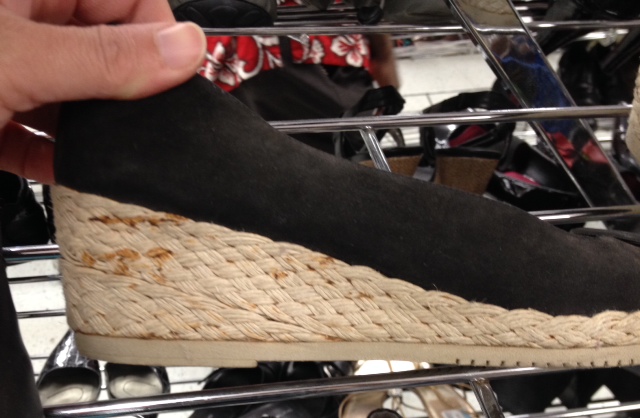 What I did buy was a perfect looking racquetball racquet, priced at a very friendly $1.99. It's a $60 racket, so it should be an easy sale. I already have it listed on Craigslist for $15. A bargain for the buyer and free money for me. Not as sexy as a $500 pair of shoes, but certainly an easier sale.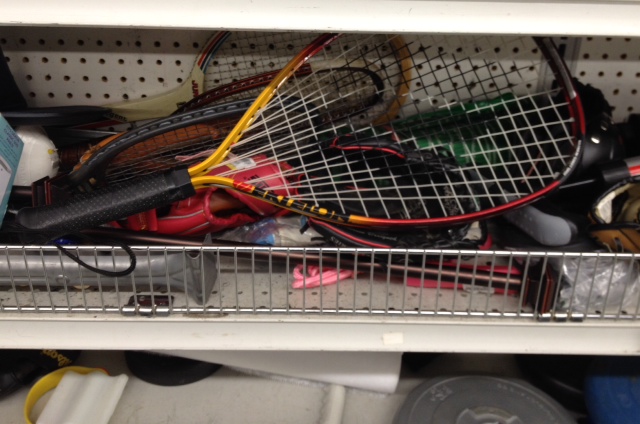 With racquet in hand, my son and I made our way home, although we had to stop at the main Goodwill mid-route. (I had a grocery bag of donations which I'd forgotten to drop off at the first Goodwill.)
The store did not disappoint.
I walked over to the framed art section and was met by this sweet vintage teenager.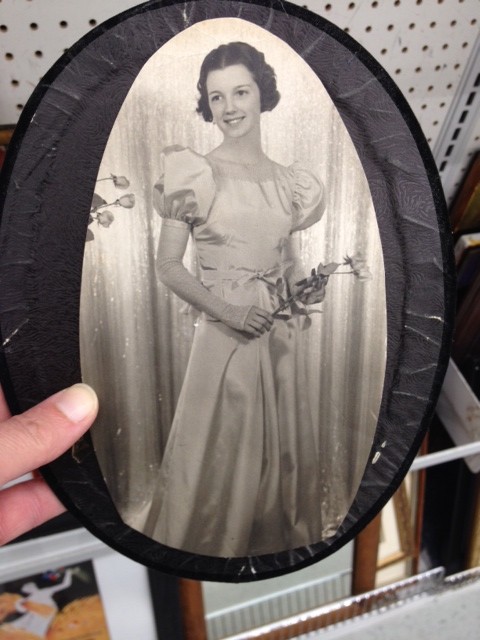 Isn't she pretty? I wonder how old this photo is, any guesses?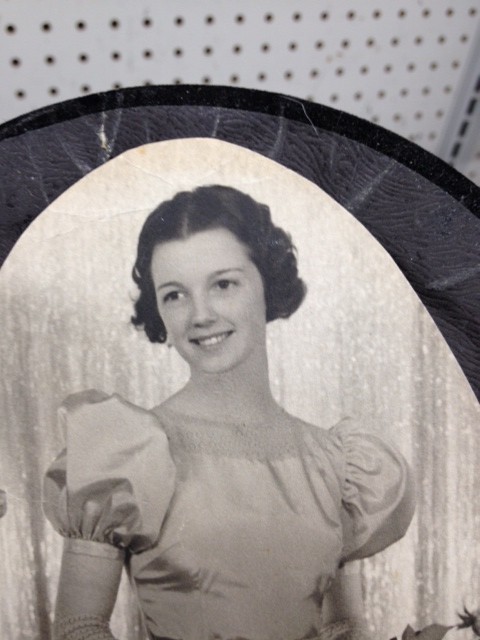 The knick-knack aisle provided this oft-seen ceramic lady: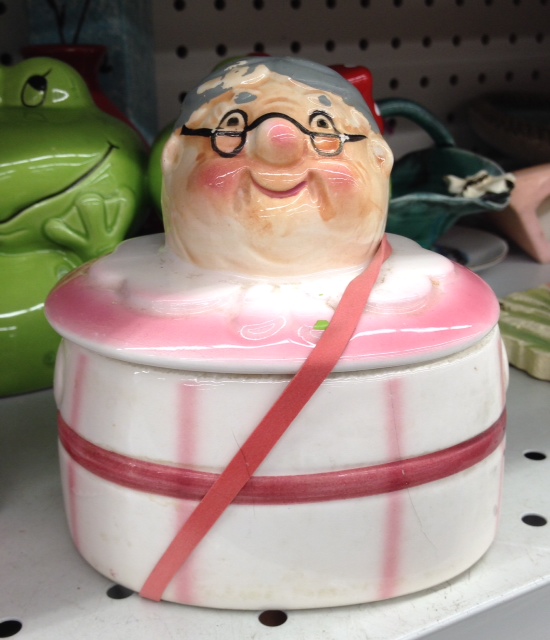 I knew before turning her around that she was the "Chopper Hopper!" (Denture storage.)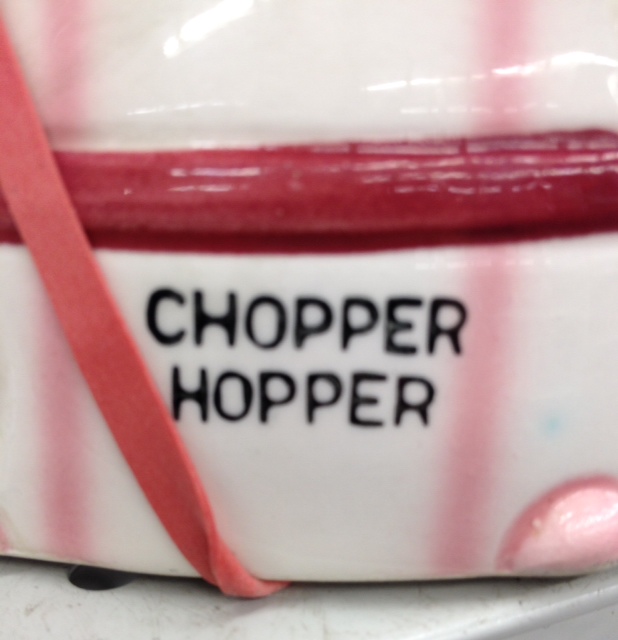 But I do have to say that my straight up favorite find of the day was this delightful object d'art . . . say holá to the Mexican frogs playing dominos!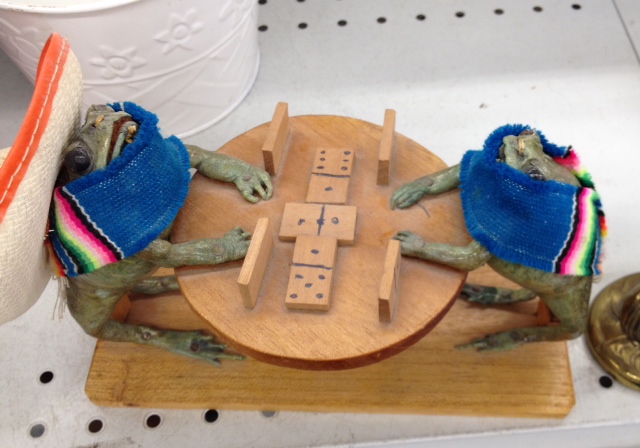 Please appreciate that these are real frogs that have been preserved and revoltingly jauntily posed for our viewing pleasure.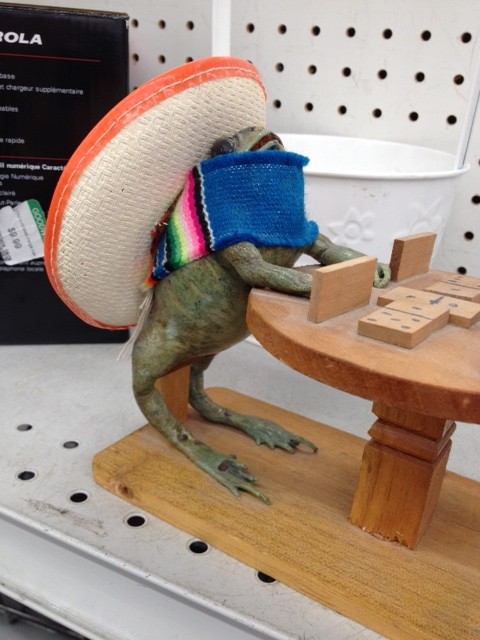 Please note how the feet are nailed to the wood!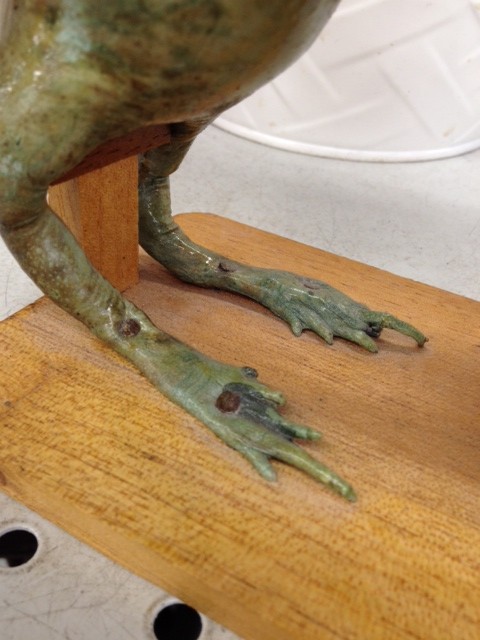 It's just what your home's been missing!
My son and I only spent $1.99, but enjoyed at least $100 in entertainment value.
Thank you, Goodwill. Your treasures never cease to amaze!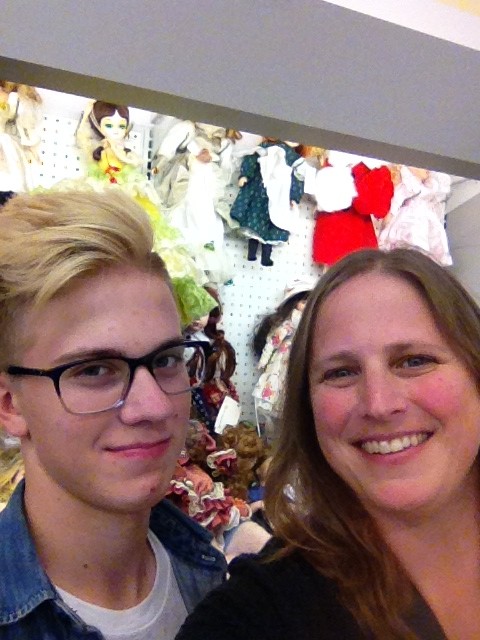 Katy Wolk-Stanley
"Use it up, wear it out, make it do or do without."
Click HERE to follow The Non-Consumer Advocate on Twitter.
Click HERE to follow The Non-Consumer Advocate on Instagram.
Click HERE to join The Non-Consumer Advocate Facebook group.
Click HERE to follow The Non-Consumer Advocate on Pinterest.