I'm working on a project with Goodwill that requires me to stock up on hundreds of Christmas ball ornaments. Luckily, there seems to be an endless supply of materials at each and every Goodwill location.
Of course, it's impossible to visit Goodwill without finding treasures and oddities. For example this Buffalo Bill decorative mug: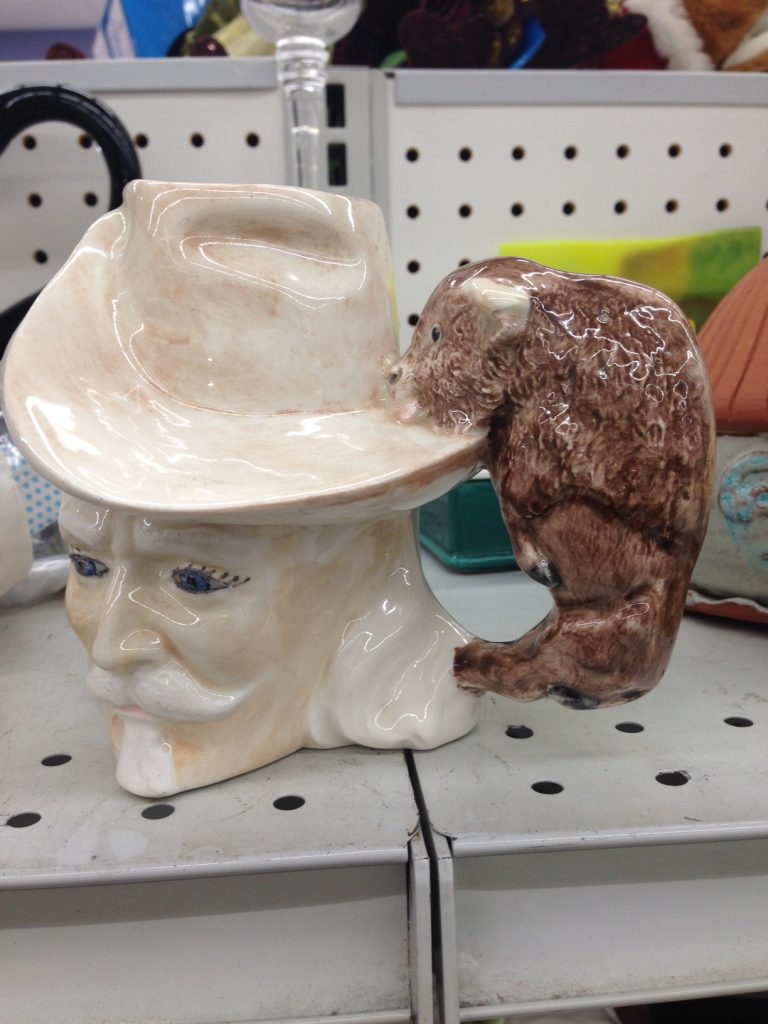 I know it's not the intention of the mug designer, but I'm pretty sure that the tiny Buffalo is trying to hump the head of Buffalo Bill. (Is it a big head and a regular sized buffalo, or a normal sized head and a tiny Buffalo?!) Either way, this mug gives me an uh-oh feeling.
Anyway, back to the Goodwill ornaments. I now own dozens of boxes of ornaments, which luckily only set me back between 99¢ to $1.99 apiece. Now, if only they sold hot glue gun sticks . . . .

I beg of you to weigh in on the regular head/tiny buffalo vs. big head/regular buffalo conundrum.
Which is it?
Katy Wolk-Stanley