If there's one category that all Goodwill thrift shops share, it's a wide variety of organizing containers. Whether it's bins, boxes, crates or ceramic canisters, Goodwill is sure to provide.
For example the targeted savings bank for a "New Wheels Fund."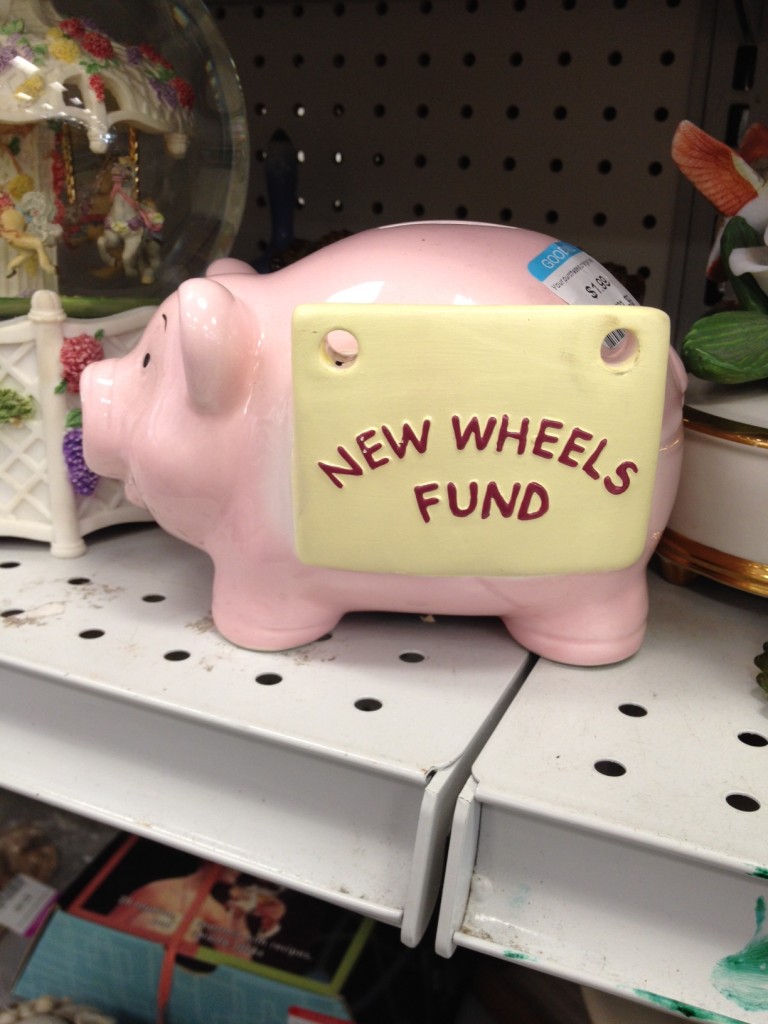 Sometimes the Goodwill containers are a bit baffling. Like these standard empty beer bottles: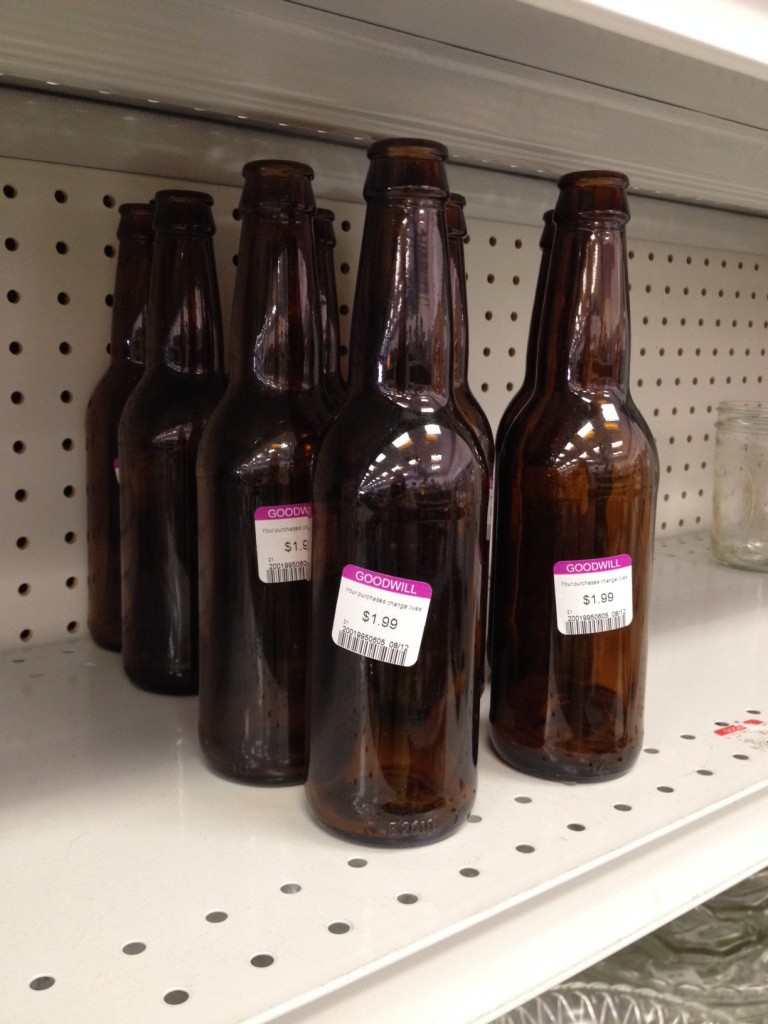 Call me picky, but when I pay $1.99 for a beer bottle, there needs to be some actual beer in it!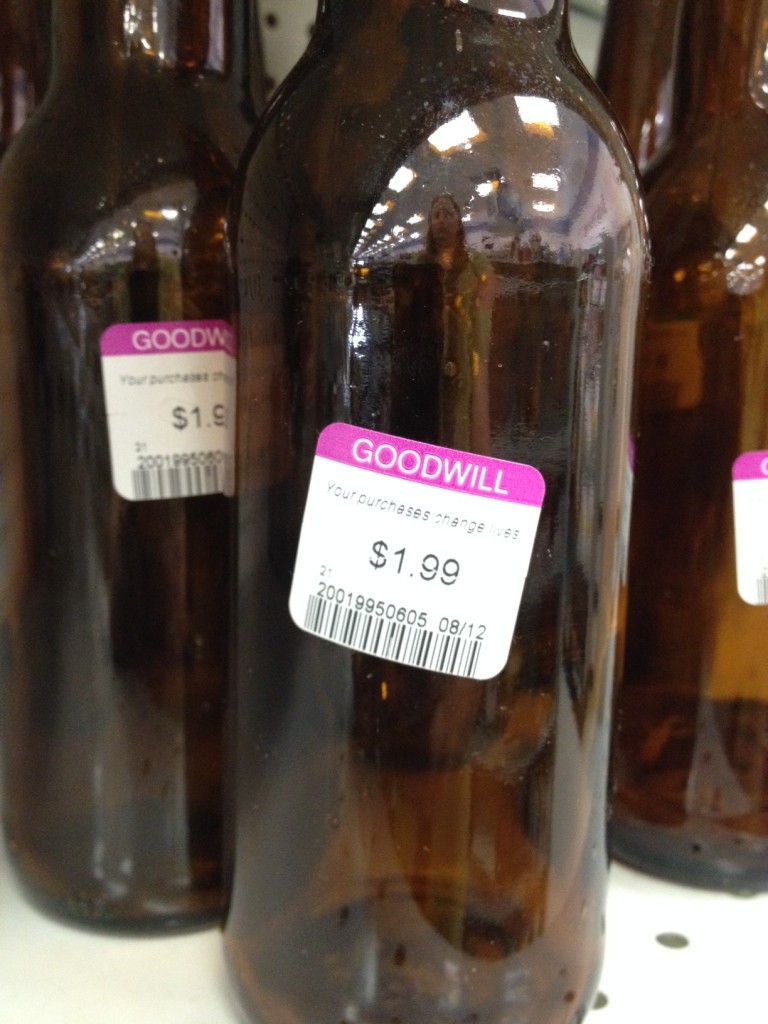 Of course, standard kitchen storage is a common find at area Goodwills as well.
Flour: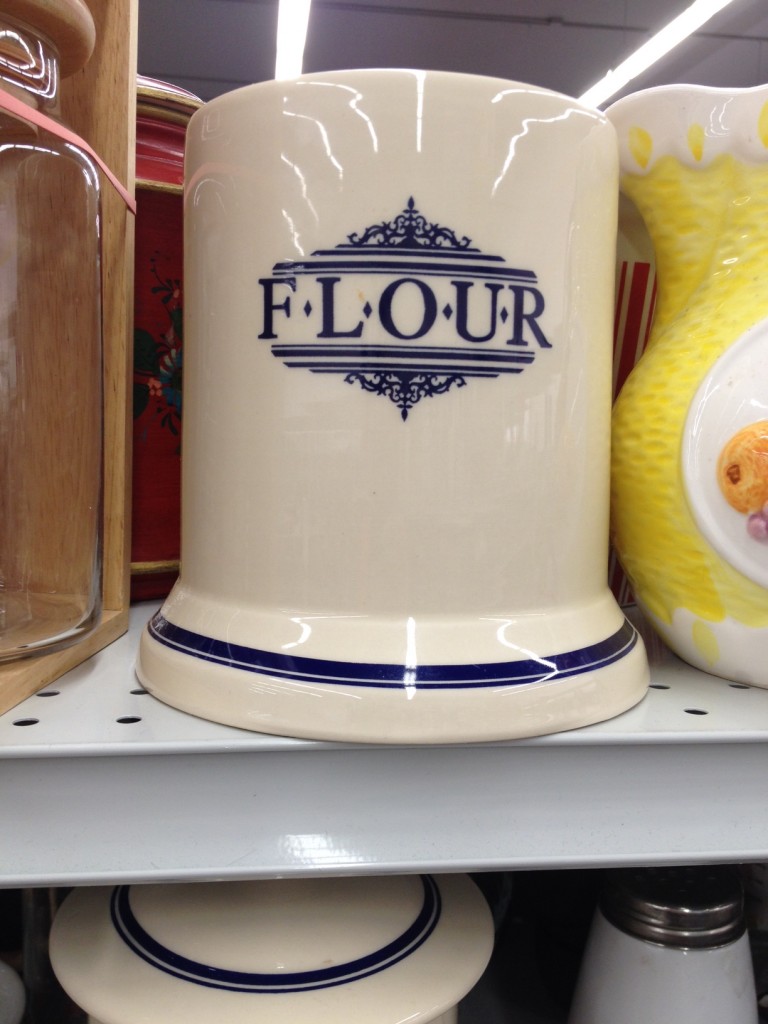 Sugar: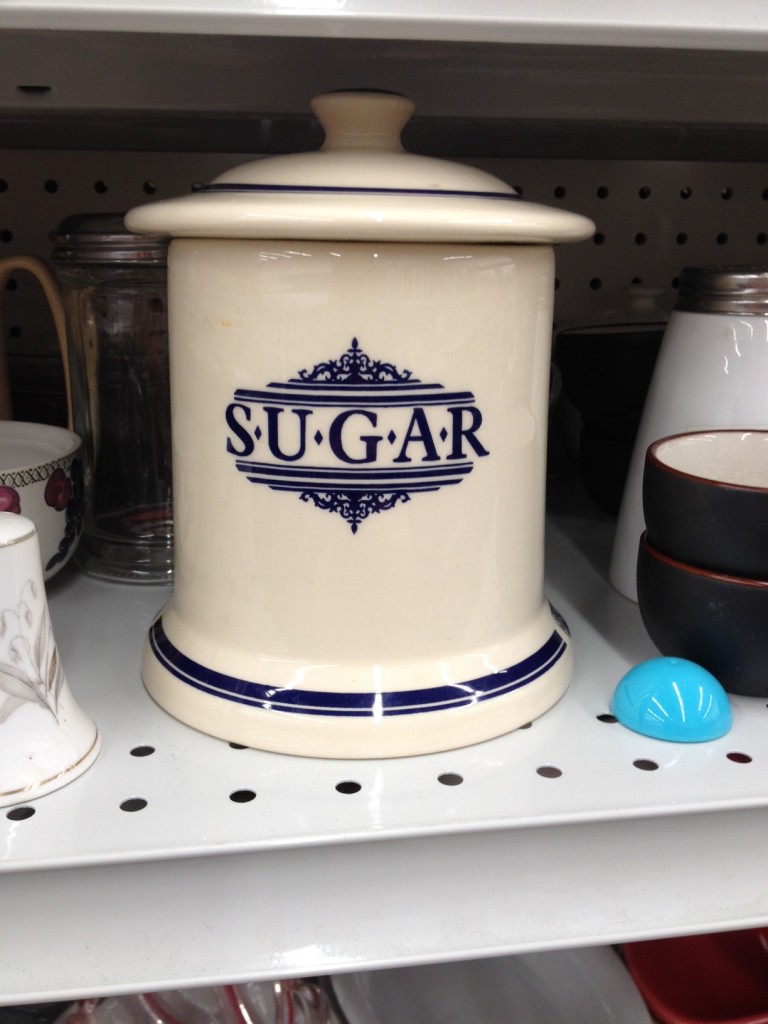 Farts: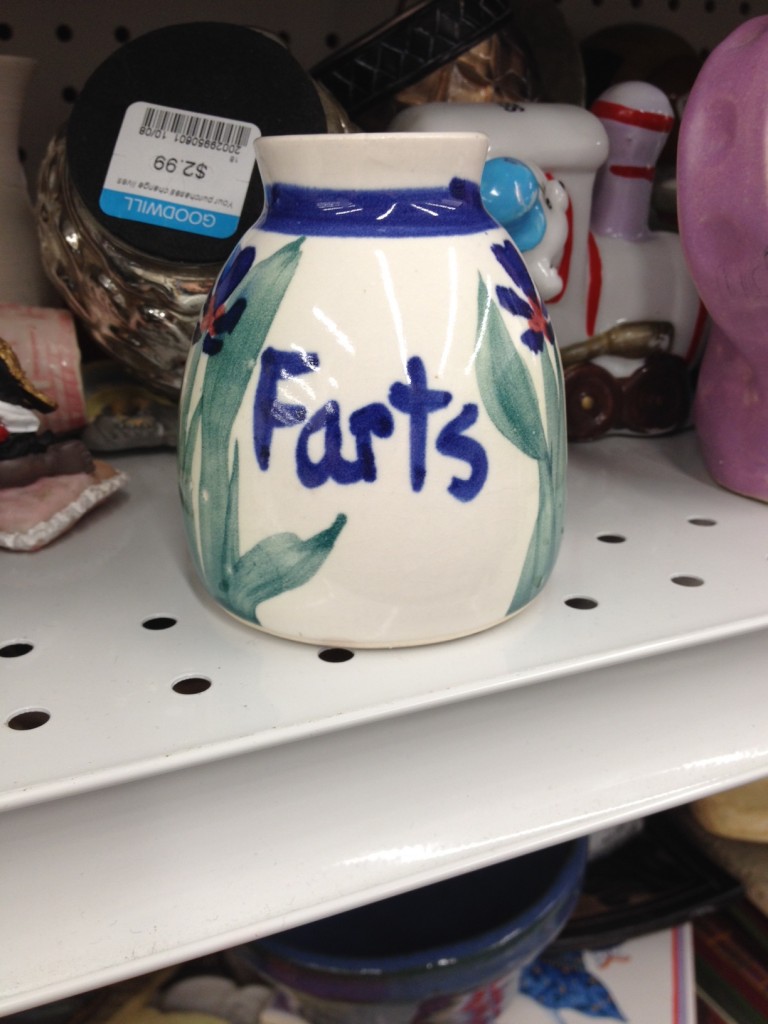 Finally, I can keep my farts in a contained environment!
Oh Goodwill . . . you never fail to provide.
Katy Wolk-Stanley
"Use it up, wear it out, make it do or do without."