Today's Goodwill, Badwill, Questionable-will post will both delight and horrify. Okay, mostly horrify.
Like this one, where I am trying to mirror the facial expression on an unfortunate Goodwill doll. Do you see how one of her eyelids is swollen?! It's molded that way. Someone actually designed a doll this way on purpose!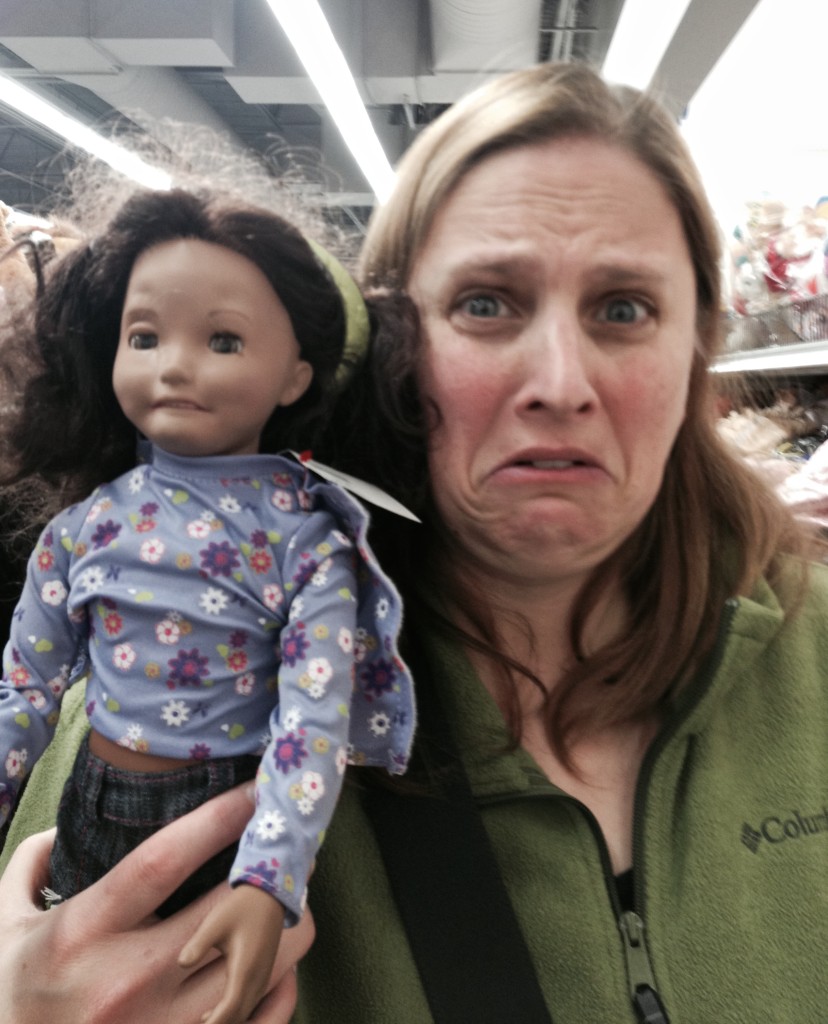 Luckily, I can balance that photo with a selfie of me with a rare post-Goodwill Starbucks treat. Why did I take that photo? Because I am the proud owner of my husband's hand-me-down iPhone, which includes a Starbucks app. (I'd never used it before, as my husband is the one who loads it with money.) I thought I would torture him he would enjoy seeing me spend his Starbucks credit. 😉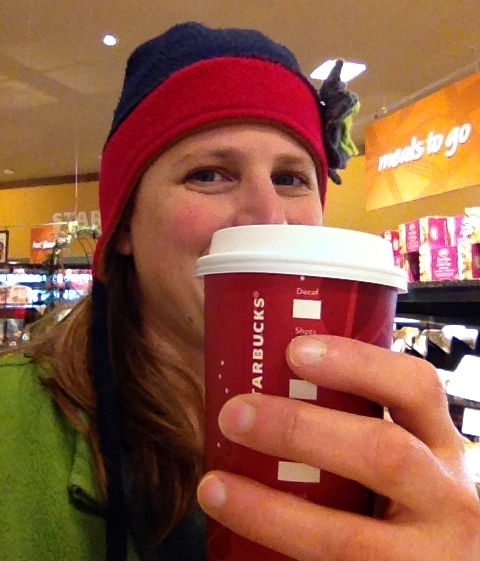 Because I am the nicest wife ever. Hey, at least I'm not stepping on his decapitated head!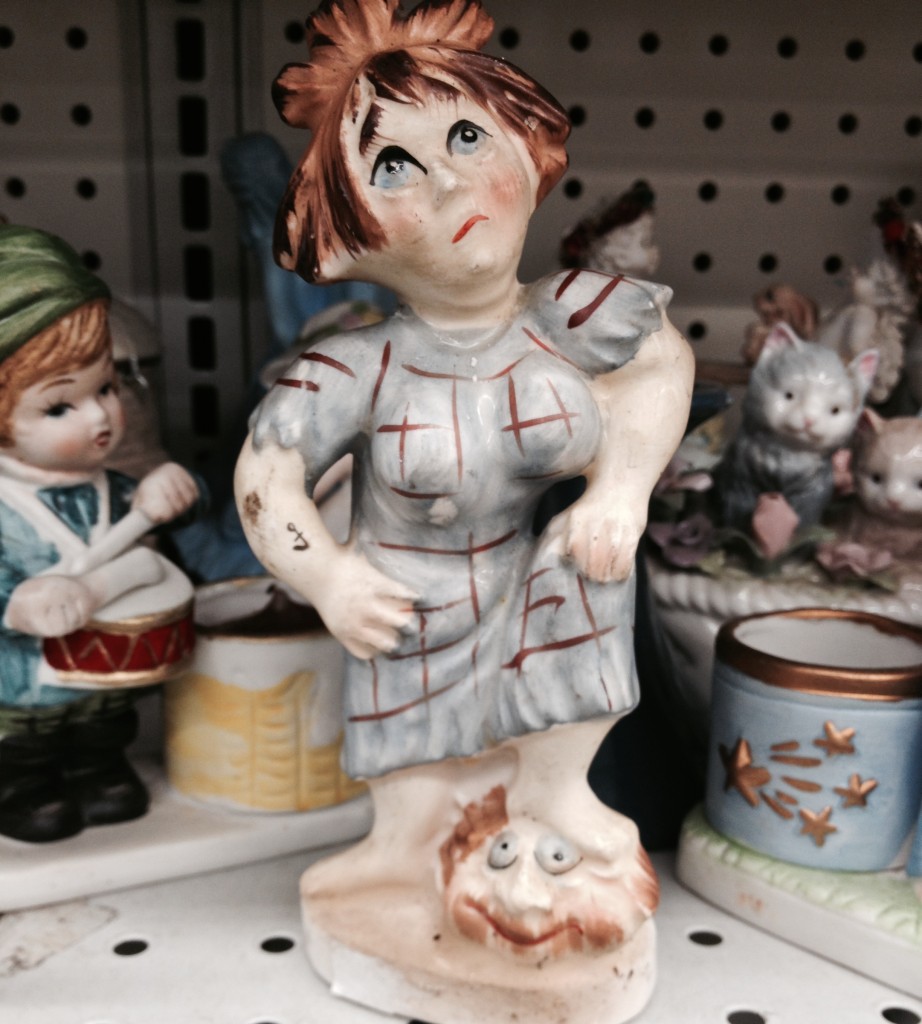 Luckily, not everything at Goodwill is super disturbing. I was able to find not one, but two painted Mrs. Butterworth bottles for my mother's Christmas gifts! (And you thought your mother was hard to shop for!)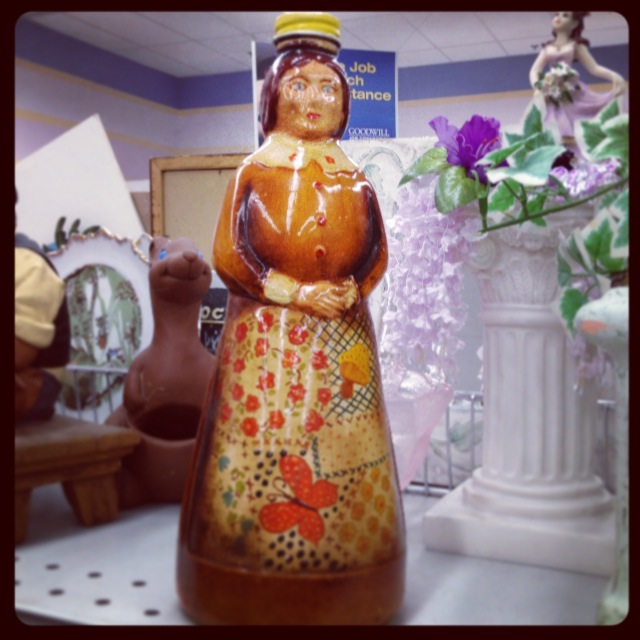 I was sorely tempted to buy this $25 vintage club chair, as it's the exact twin of one I bought years ago. It's a fabulously comfortable chair, and I love its clean lines, but I sadly left it behind. I have no need of another insanely heavy armchair. I kind of regret it though.
Sniff . . .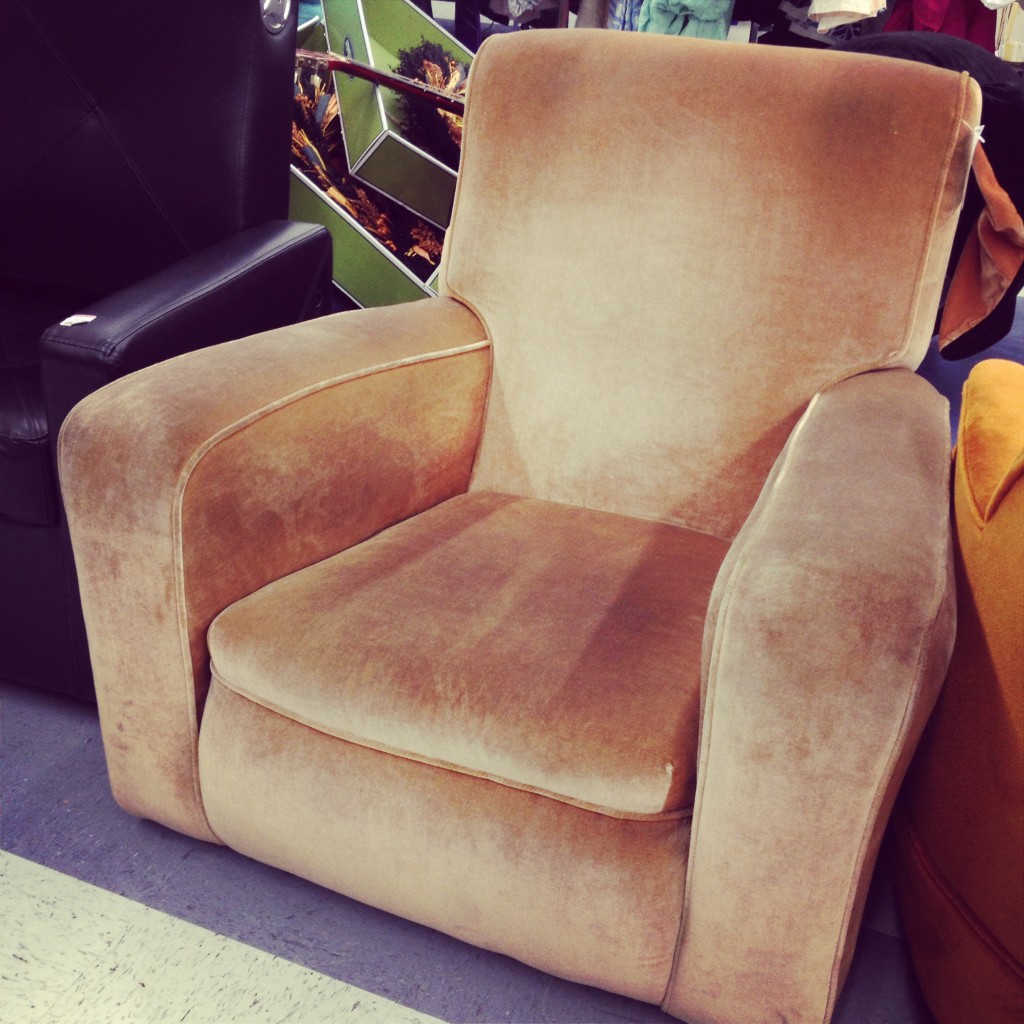 I did not regret leaving this particular Goodwill goody behind though, as its . . . ahem . . . dimensions  gave me an uh-oh feeling.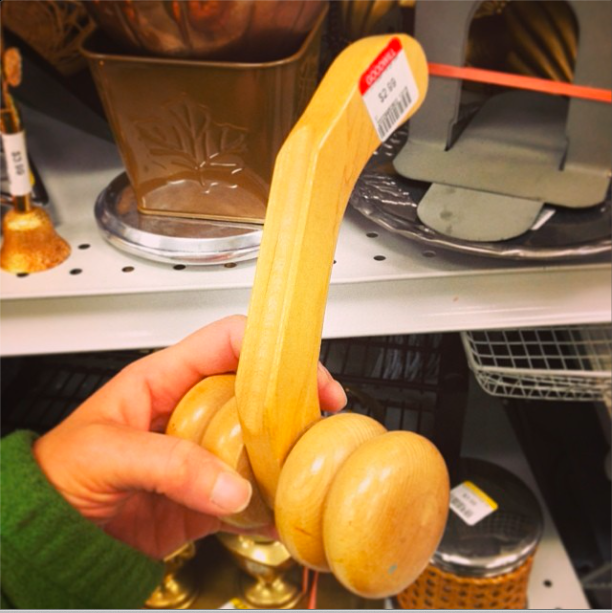 I was compelled to snap a photo for my Instagram account, which brought this rather fantastic comment from an old college chum:

I love technology.
As much as I mock the wild, weird and wonderful selections to be found at my Portland area Goodwill stores, I would be lost without them. Hey, I just recently learned that they are a donation spot for e-cycling: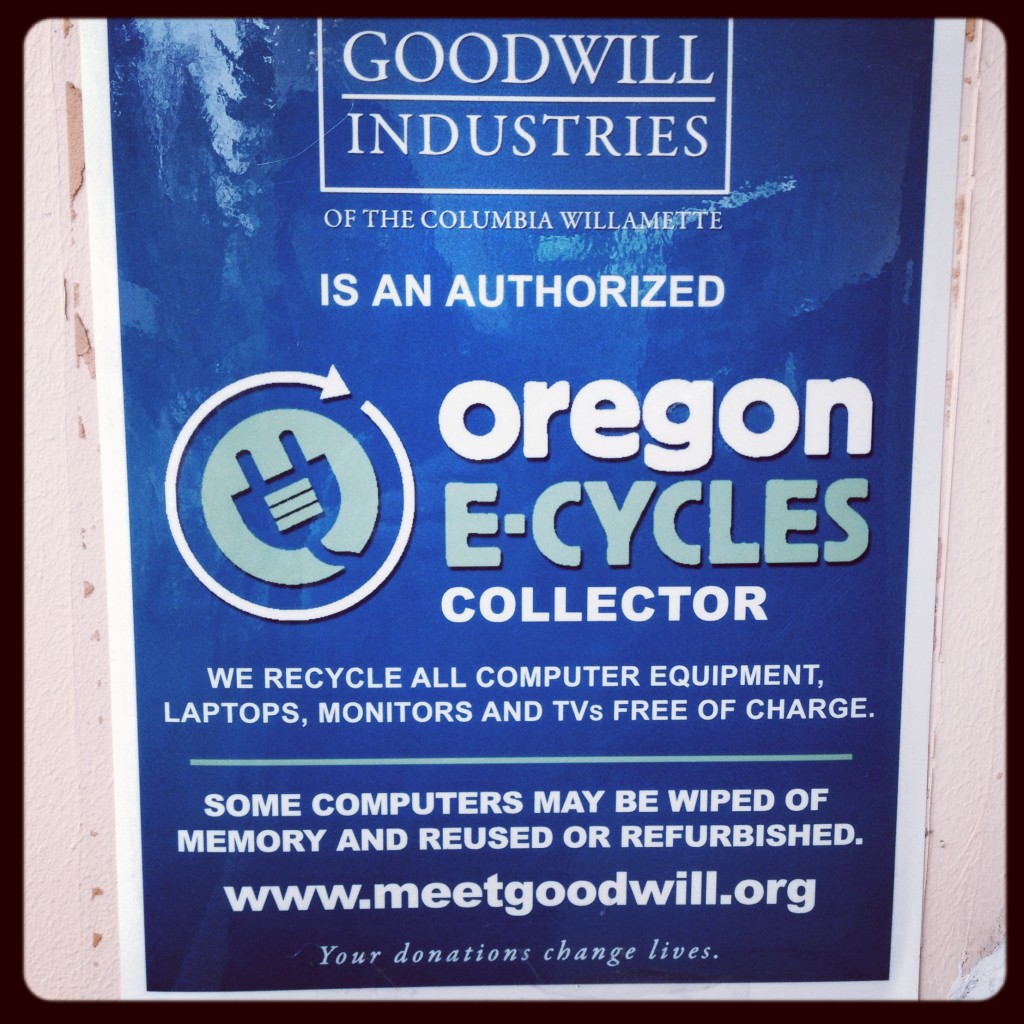 Ahh, Goodwill. Will your wonders never cease!
Click HERE to read more Goodwill, Badwill, Questionable-will posts!
Katy Wolk-Stanley