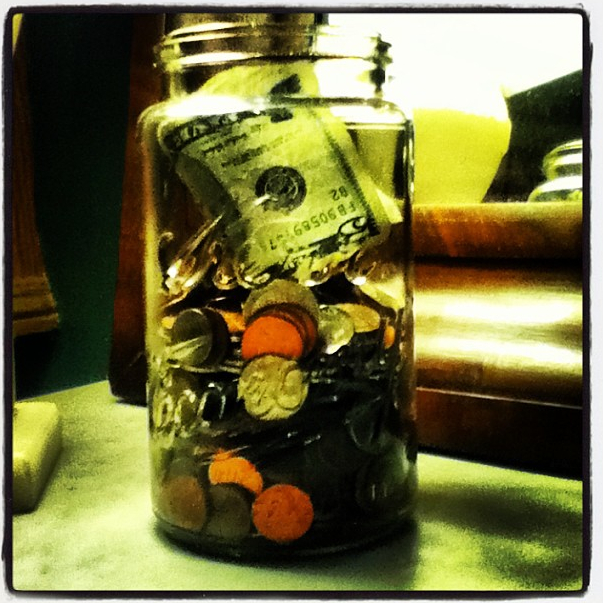 Today marks the last day of 2013, although in reality it's simply a Tuesday. The beginning of a new year is an arbitrary moment in time, but that doesn't mean that people don't see the ushering of a new year as an opportunity to make personal changes and better themselves.
Lose weight, create new workout routines, declutter your home!
Whatever it is you are failing at, January 1st is the starting line.
I've never been a maker of new year's resolutions, although I have used it as an opportunity to start new projects and routines. Two years ago I started saving all my found money in a single unspendable jar for a Found Change Challenge, and three years ago I started a 52 Weeks, 52 Letter Challenge. 
However, I am making a big whopper of a 2014 new year's resolution, which is to work on a book. I already have an agent interested, (although she won't sign me until I submit a proposal) so this is a very attainable goal. Note that I din't write "easy goal," as there is nothing "easy" about writing a book.
Attainable.
I will continue to collect found money, and I will continue to work on bettering myself. But a manuscript in hand is resolution numero uno.
Good thing I have one more excuse-free day to putter about the house, because tomorrow is a new day.
Do you make new year's resolutions, and if so do you sputter out by mid-March? Please share yours in the comments section below.
Katy Wolk-Stanley