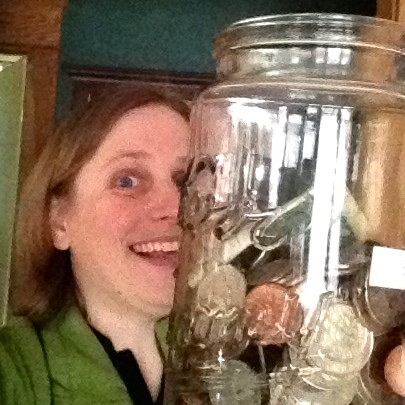 Remember the Found Change Challenge? Where I collect all my found change (and bills) in a jar, and then tally it all up at the end of the year? Well it might have been January 5th, but I finally took my heavy jar over to the credit union and dumped the entirety into their free coin counting machine. (Okay, maybe not the entirety, as there were two one dollar bills.)
And the grand total was . . . $35.90 in change! Add to that the two one dollars bills and I found $37.90 in 2014! This doesn't even count the foreign coins, coins too messed up for the coin machine to accept and the single very real looking plastic penny.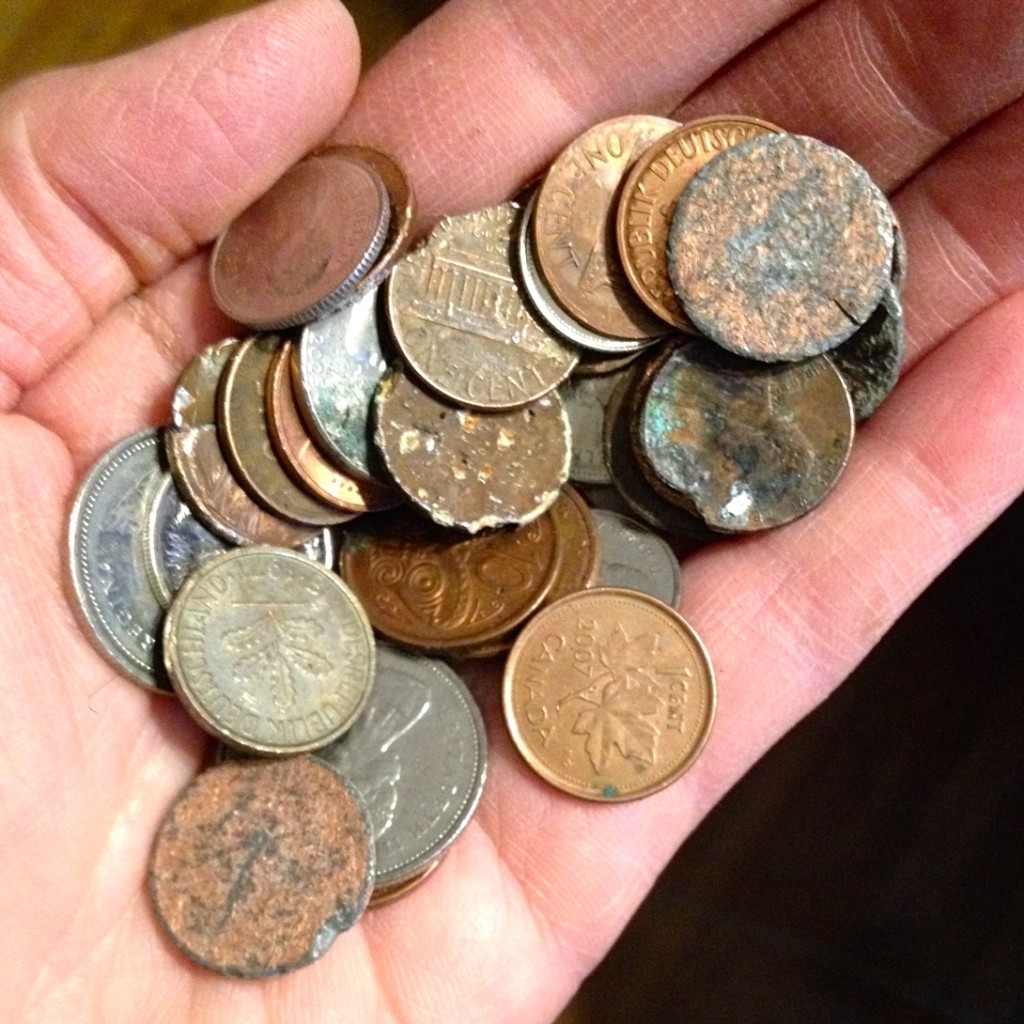 Here's the breakdown: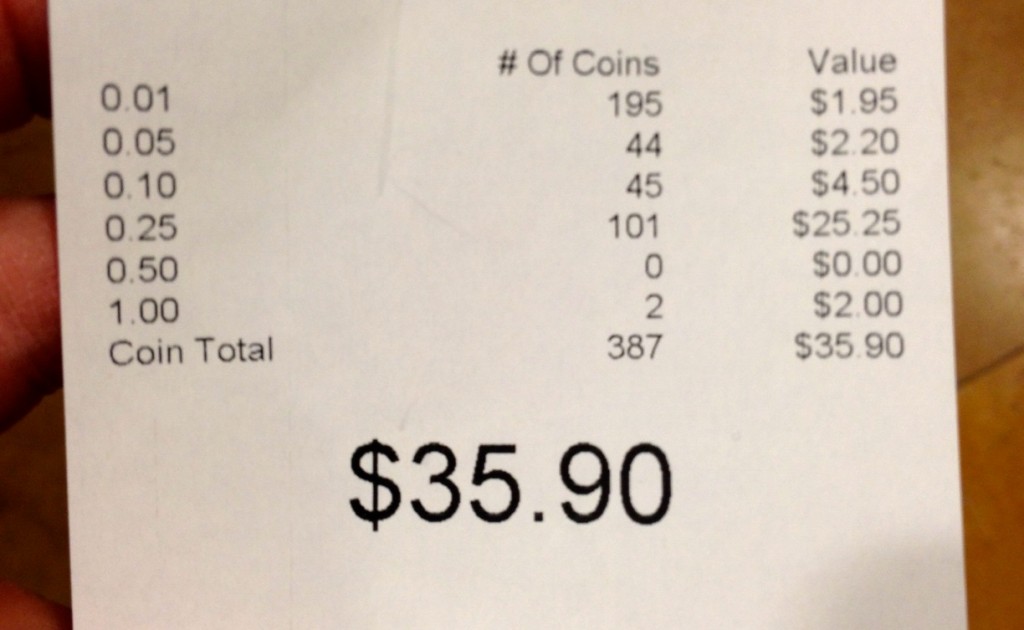 So what did I do with the money? I put it into the kids' college fund and then washed my hands. Because coins are dirty, dirty, dirty. Especially the ones found on the ground.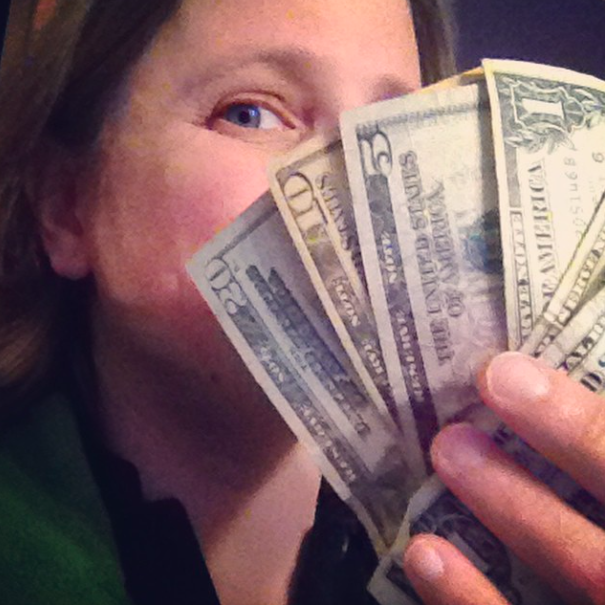 Did you participate in the Found Change Challenge? Please share your totals in the comments section below. And just because it's January 8th doesn't mean you can't jump in for 2015!
Katy Wolk-Stanley