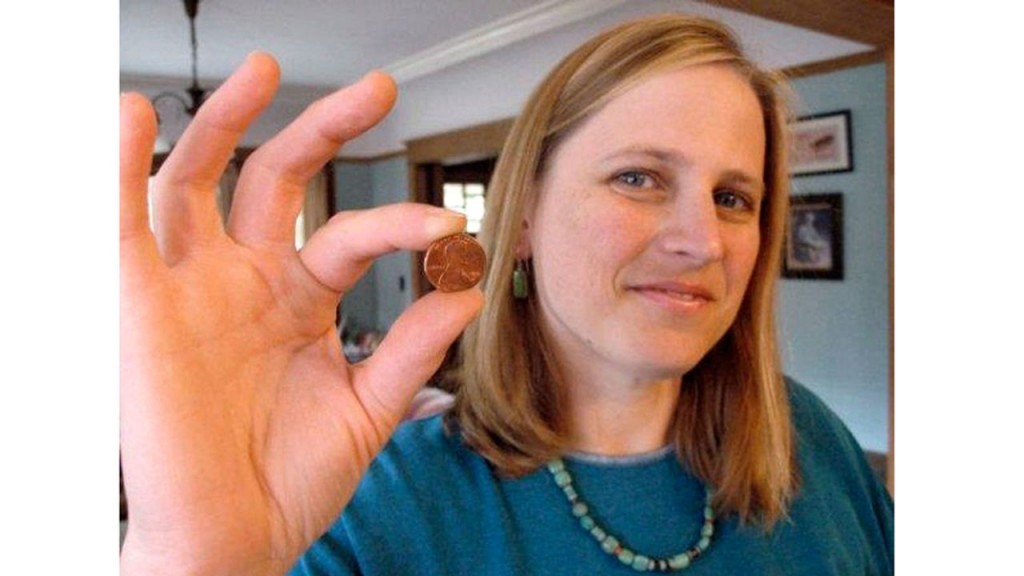 I watch my family's pennies like a hawk. I only buy used on those rare occasions when I shop, and I employ countless frugal money savers like cooking from scratch, line drying laundry, walking errands, home haircuts, discount grocery shopping and DIY'ing any and all household projects. I'd sooner join the circus than keep up with those much maligned Joneses.
So yeah, I'm frugal.
But frugality alone is not enough.
It's also important to bring home an income. And frankly, as high as that income can be, the better. Because some day I'd like to retire and have my kids graduate from college without crippling student loan debt. You know, normal goals.
My husband works full time as an emergency service worker, and I work part time as a hospital based labor and delivery nurse. And over the past six months, my part time work has taken more of a back seat to my responsibilities at home. My 17 and 19-year-old sons will soon leave the nest, and I want to savor these last few years of their wonderful company.
So I earn money outside of my job.
Call it a patchwork income, irons in the fire, side gigs or ancillary income, but the money I make outside of my day job can actually bring in a fair amount of money. Here's what I do:
I blog. I know, big surprise here. I made a conscious decision years ago to minimally monetize the blog. It would be extremely hypocritical to tell readers to consciously consume and support their local businesses, while posting affiliate links to Amazon and raving about amazing new products to buy. I do have two different advertising networks on the blog, which covers my blogging expenses with a enough leftover to feel like it's an income stream. (I often laugh about about how I've invented the successful unprofitable blog!)
I clean my mother's guest cottages between tenants. There is great flexibility with this job, as it can be done any hour of the day, and only takes a few hours to complete. It keeps me humble, as it's hard to get a swelled head about being featured on The Today Show when cleaning other people's toilets. I end up doing this between one and five times per month, and the money really adds up.
I sell stuff. Whether it's jewels plucked from free piles, underpriced thrift store goodies or unnecessary clutter from the house, I am constantly working my eBay/Craigslist/garage sale/consignment store magic. This may sound like a pain in the tuchus, but it really isn't. Craigslist is free and easy, and there's a huge household consignment shop just a few blocks from the house. Garage sales are every few years and eBay helps to find non-local buyers for special pieces. This side gig can add up big time! At the moment I'm selling a drum set, a backpack, a Subaru trailer hitch, a Bruce Jenner T-shirt and an unopened case of motor oil from our old Subaru. Yesterday I sold a free pile lamp to the consignment store for $7.20, and it looks like my husband's boss wants the drum set.
I click around on Swagbucks and generally earn one $25 PayPal gift card per month. This will hardly get the mortgage paid, but it's nothing to sneeze at. Might as well take full advantage of any and all money making opportunities!
I pick money up off the ground. Okay this one will definitely not send anyone to college, but I track all the pennies, nickels and occasional dollars, and it eventually adds up. Around $35 per year. I call it my Found Change Challenge, and I invite you to join in!
And of course, I work as an RN. I've been in the same job for over twenty years, so my hourly wage is pretty good. But I've learned how important it is to moderate my hours. Anyone who's gone through the process of giving birth can imagine how stressful and tiring the RN side is. And when I work, I'm away from the house for 14 hours, so I've learned to prioritize my work-life balance.
What do you do for money? Do you have a day job that you supplement with side gigs, or do you choose to keep it simple? Please share your story in the comments section below.
Katy Wolk-Stanley
"Use it up, wear it out, make it do or do without."