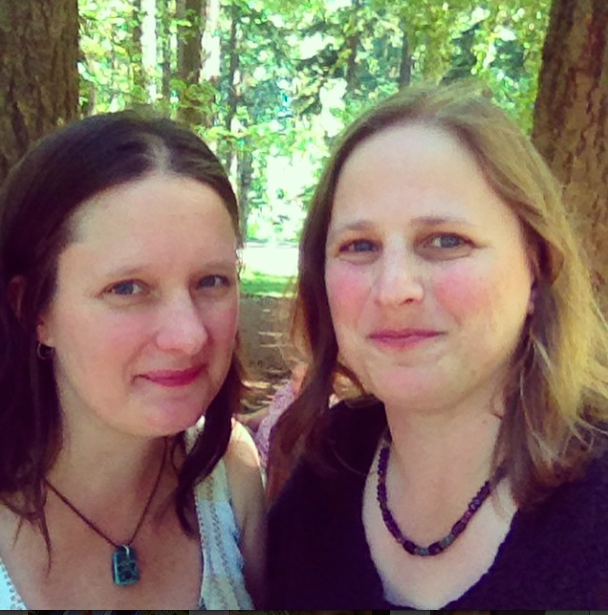 1.  I saw that Amanda Soule from SouleMama.com and taproot magazine was having a meetup in a park that's just five minutes from my house. Since she's both close friends with my friends Ashley and Glenn English and a blogger that I admire, I knew I had no excuse not to attend. I tried to get my friend Sasha to come with me, but she was selfishly at work. It was a very enjoyable crowd, leaning heavily towards women with small children, handmade picnic quilts and knitting projects. They had copies of the magazine on a table, and people were encouraged to help themselves to one. I chose a copy with a mend theme, which I will pore through and then pass along to my friend Sasha, even if she chose to indulgently earn a living rather than hang out with me. Weirdo.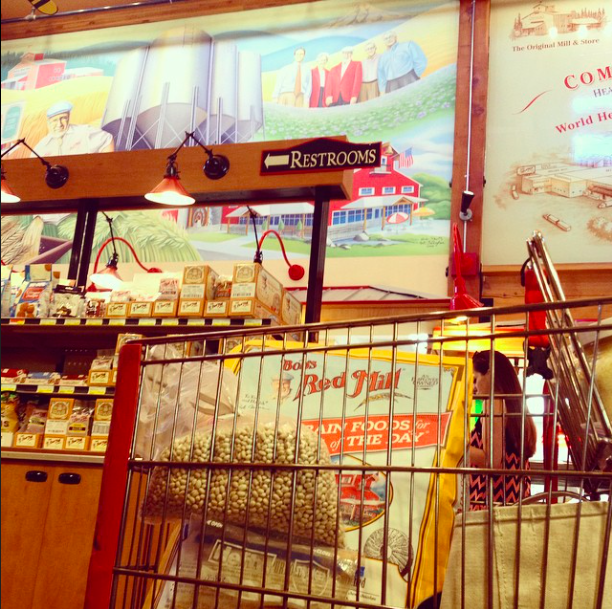 2.  My father and I had made plans to get together for lunch yesterday, and since my pantry was staring to echo, I suggested Bob's Red Mill. I had a coupon for a buy-one-get-one lunch, as well as a buy-one-get-one coupon for any Bob's Red Mill product, up to $10. We enjoyed an inexpensive lunch and lovely conversation and then did our shopping. I stocked up on cornmeal, cumin, white beans and holy crap, did I buy a lot of flour! (This is how I used my $10-off coupon.) We then drove across the street where I bought a dozen frozen loaves of Dave's Killer Bread for $1.99 apiece. Sadly, without a coupon.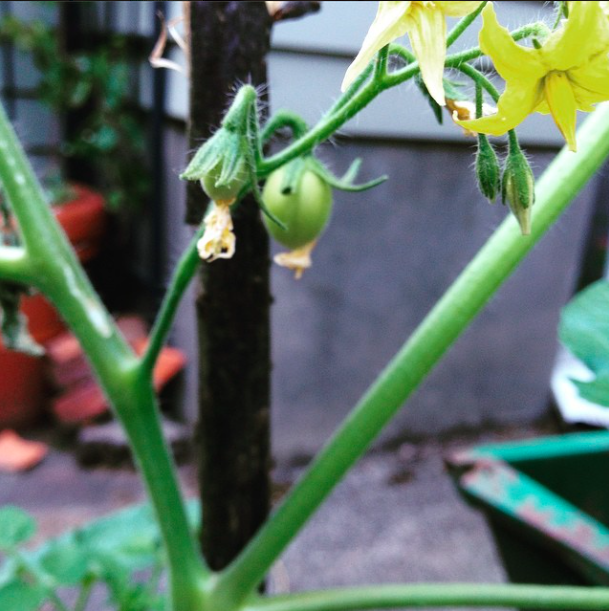 3.  The free volunteer tomato plant that my neighbor gave me has been growing like crazy and recently sprouted two adorable green tomatoes! I feel like a proud mother.
4.  I pulled four wide mouth canning rings from a free pile yesterday while out walking my errands.
5.  I've continued to not buy anything beyond food and necessary items this year, and so far I haven't bought a Lear Jet.
Now your turn. What frugal things have you been up to?
Katy Wolk-Stanley
"Use it up, wear it out, make it do or do without."