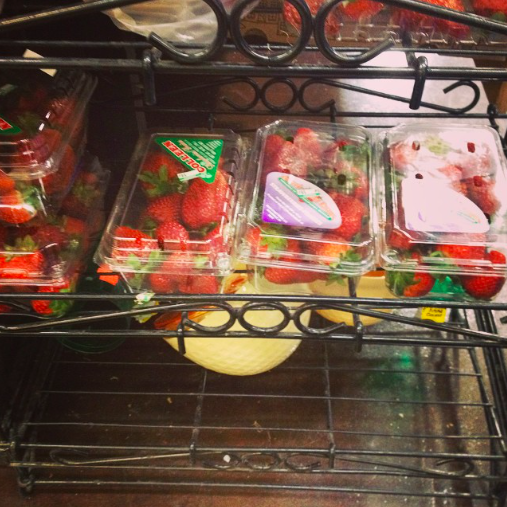 I stopped at The Grocery Outlet after dropping my son at school today. It's hard to shop there with much of a plan, as their inventory varies from day to day. So sometimes I load my cart, while other days I simply buy their 50¢ avocados and cheap yogurt.
Today my eye was caught by strawberries on the clearance rack. Specifically 59¢/pound containers of strawberries. And since I recently stocked up on clearance priced pectin, I'm now good to go!
Being frugal often means unplanned purchases. This may seem contrary to some, but crazy good bargains don't stick around while I ponder the purchase. If the price is super low, someone else will scoop it up while I methodically write out a pro-con list.
My thinking is basically like this:
"You are cheap, I buy you."
So when life hands you strawberries . . .
You make freezer jam!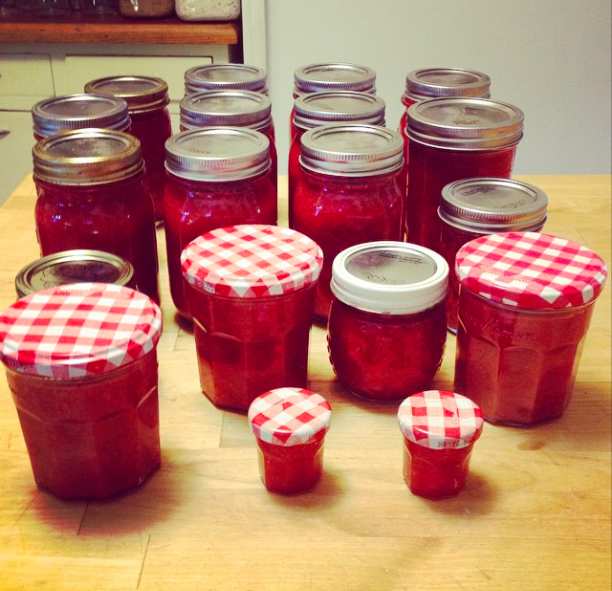 Katy Wolk-Stanley
"Use it up, wear it out, make it do or do without."