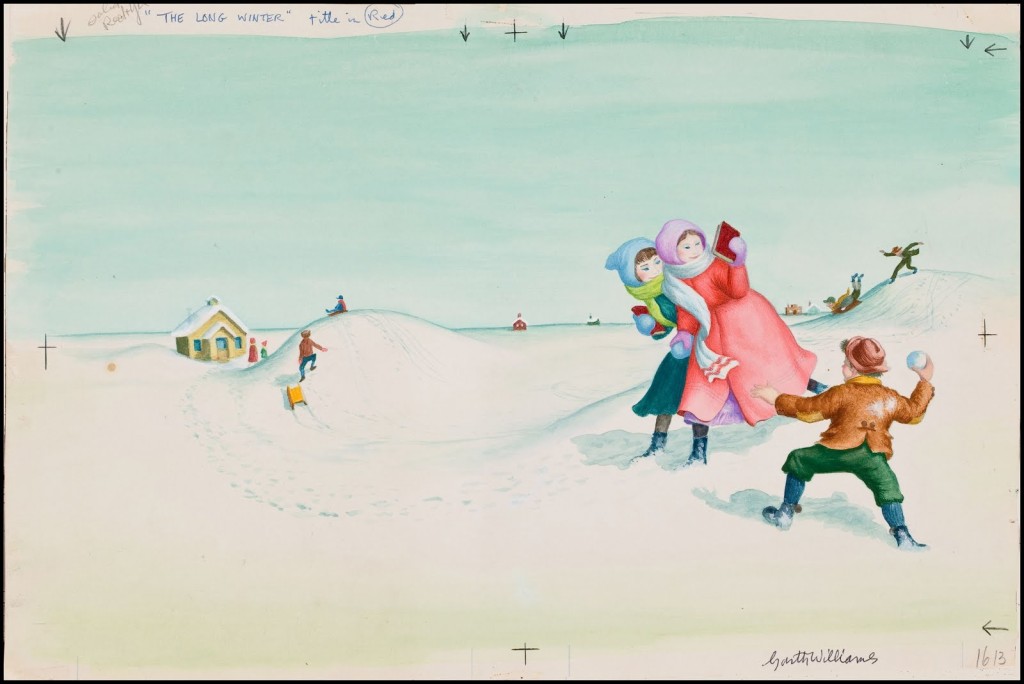 It's again for Non-Consumer Mish-Mash, where I write a little bit about this and a little bit about that.
A New Non-Consumer Advocate Book Club Selection
A fresh book club discussion has started over at The Non-Consumer Advocate Facebook group, and is already on fire. (Good fire, not snipey/snarky/snippy fire.) Why is the book igniting such passionate discussion? Because this month's book is Laura Ingall Wilder's The Long Winter, which apparently is on most reader's list of favorite childhood books.
Marching to Pa's fiddle music, twisting hay for heat and Almanzo making a notable appearance. What's not to love?!
As an aside, the Facebook group just shot over the 4000 members mark. So . . . yay!
Click HERE to read my old Love Letter to Laura Ingalls Wilder blog post.
Looking to Get Organized in 2014? Let Peter Walsh Guide Your Journey
Organizing guru Peter Walsh is leading a 31 Days to Get Organized project that starts today with an edict to organize a single drawer in your home.  In his words: (you'll have to imagine them in an Australian accent.)
"I'm starting this super, super easy. I want you to spend ten minutes, just ten minutes to tackle any single drawer in your home. I don't care where it is — your kitchen, your bedroom, one of the drawers in your office, I don't care. Tackle one drawer only, and get it decluttered and organized. You might just find that the bug gets to you and that gets you rolling, but if not it doesn't matter.

Thirty one days to get organized challenge number one organize one drawer in your home. Get to it and let's see how you do!"
I am going to do my best to follow along, although my drawers are actually pretty damned organized. It's the basement of horrors that's in need of Walsh's love and attention.
Click HERE to watch Walsh's youtube video.
Birthday Freebies Abound
Next Saturday is my 46th birthday and already Ben & Jerry's, Burgerville and The Pita Pit have sent me e-mails of congratulations and gifts. I don't think of myself as someone who signs up for every frequent buyer program, but apparently that is a delusion. And with a free ice cream cone, $5 in burger-y credit and a free pita, my week will be both delicious  and somewhat caloric. Luckily, all these businesses are super close to home, so I won't find myself driving across town to take advantage of the bounty.
What are your favorite birthday freebies that you've encountered? Please share in the comments action below.
Katy Wolk-Stanley