It's time again to for Goodwill, Badwill Questionable-will, where I marvel at the wealth of oddity and treasure provided by my local Goodwill thrift shops.
First up is a brand new exception to my buy used exception list, which will now read:
Underwear, socks and bras.
Personal care items.
Perishables.
Hookah pipe tubing.
Because a proper lady has to draw the line somewhere.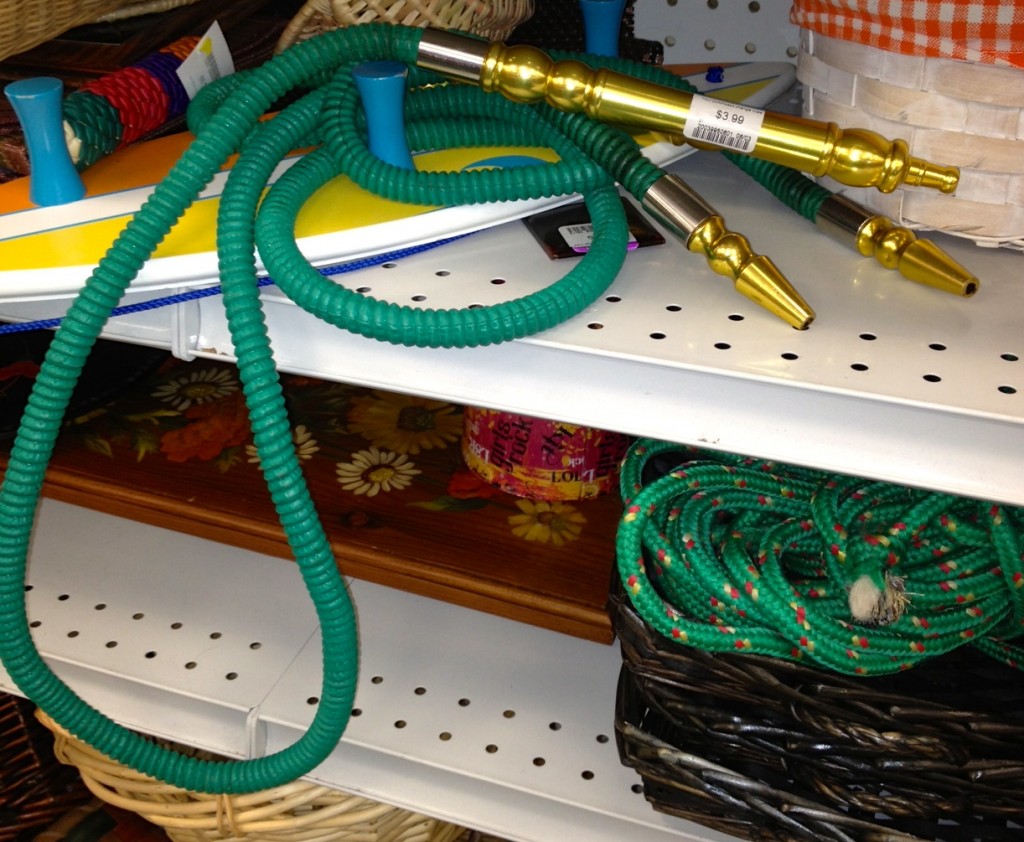 The second goody to catch my eye was this skillfully painted Mrs. Butterworth bottle. And yes, that is a custom hand crocheted mantilla on her head. Cause Mrs. Butterworth doesn't buy off-the-rack. She's a lady and she's got standards.
Like the art of hand painted Mrs. Butterworth bottles? Then you need to click HERE, HERE and HERE.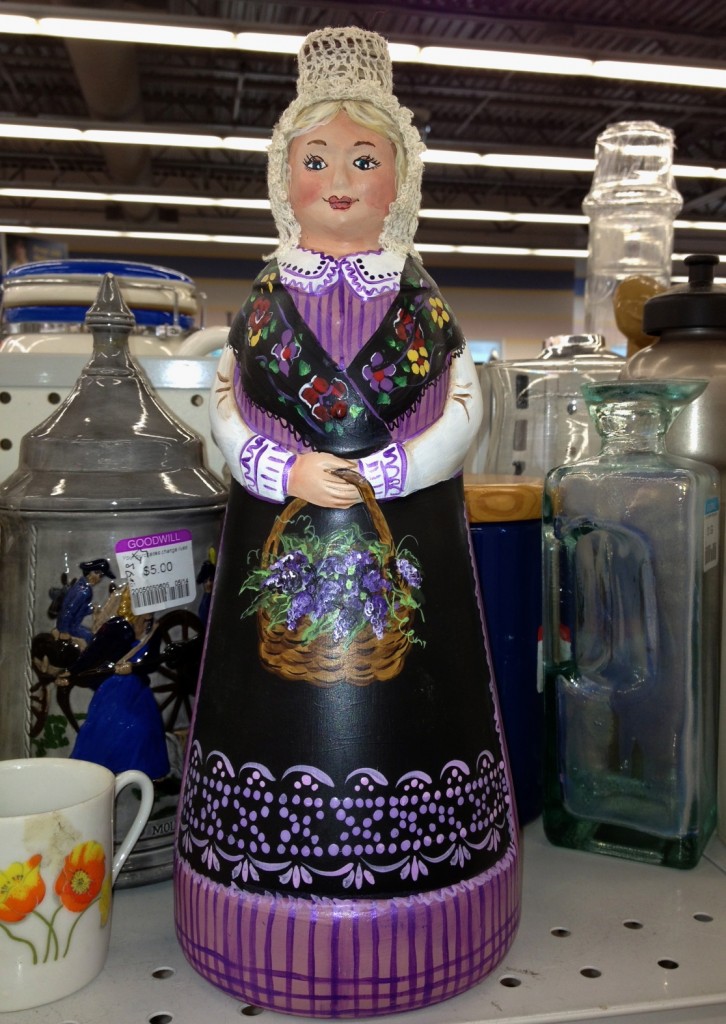 The oddest find of the day has to go to this handmade Nelson Mandela throw pillow. Because of course there's nothing better than coming home from a hard day at work, laying on the couch and propping your feet up on the face of Nelson Mandela.
Humanitarian. Role model.  Inspiration to millions. Throw pillow.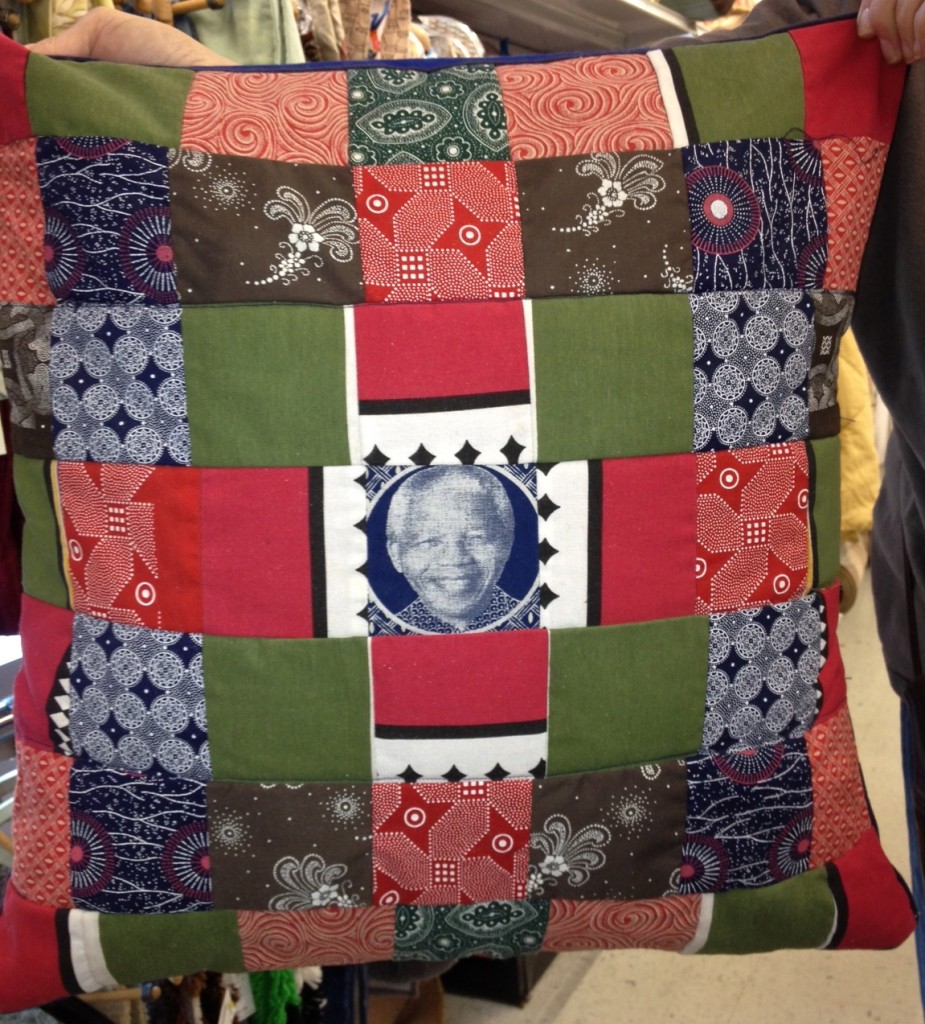 What did I buy? Well, I couldn't resist the temptation of this vintage milk glass shade. With its classic art deco lines, it will look perfect in my soon to be built might get it before I retire second bathroom. This style of shade usually pairs with chunky ceramic sconces, and sell new at Rejuvenation for $40, and on eBay for $20. So $1.99 is a smoking good deal! Especially since my mother paid for it.
Thanks, mom!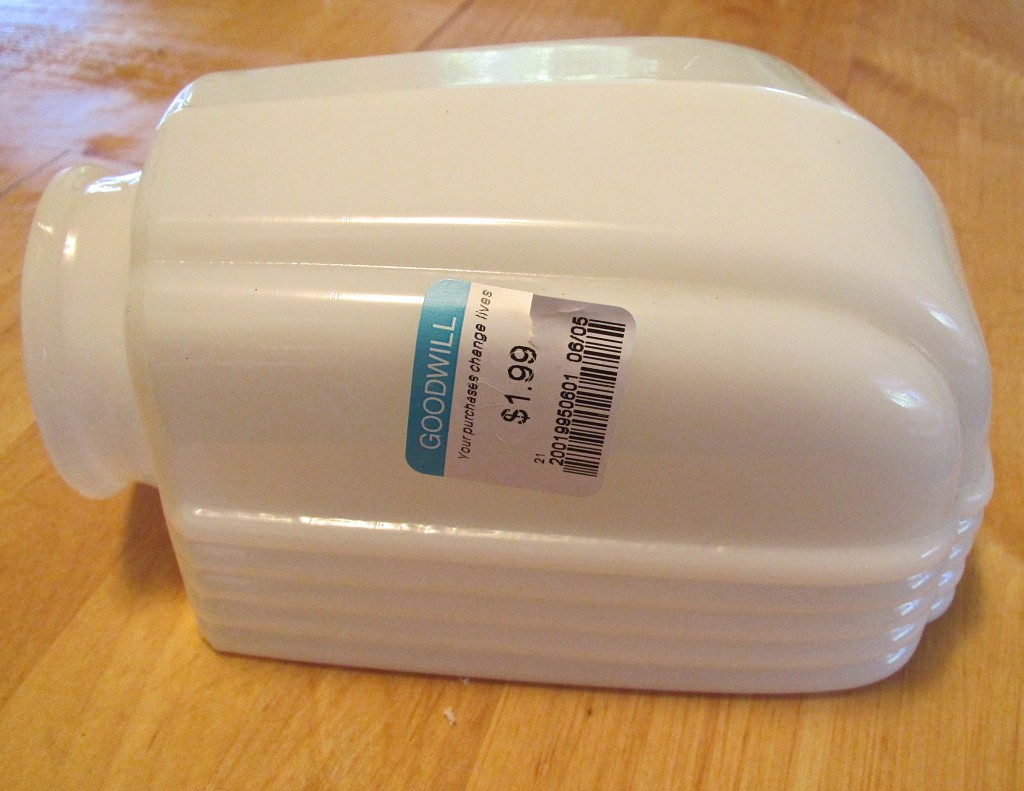 My other purchase was very much a inpulse item, as I was unable to resist the groovy power of this Urban Outfitters pillow. Fat with a down insert, this pillow now brightens up my spare bedroom.
She's huge, bright, loud and unapologetically bold and I love her!
Mwah!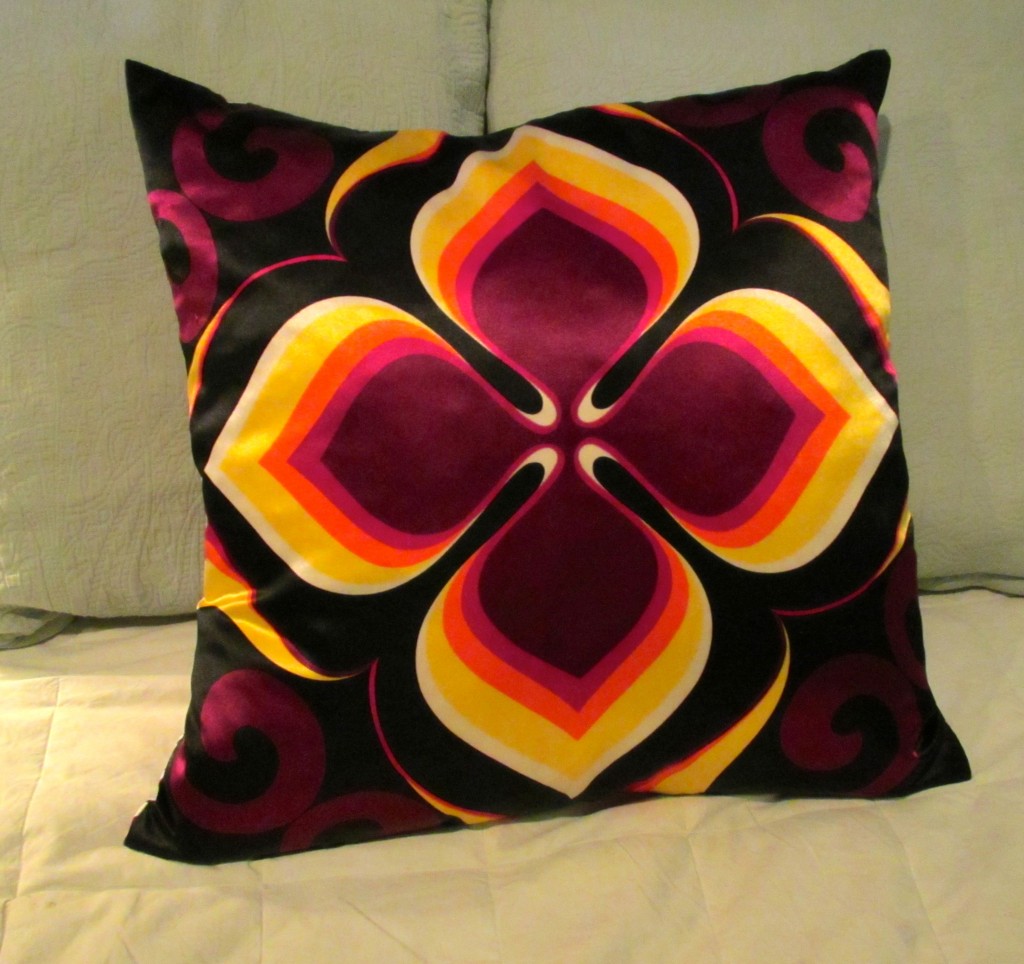 Katy Wolk-Stanley