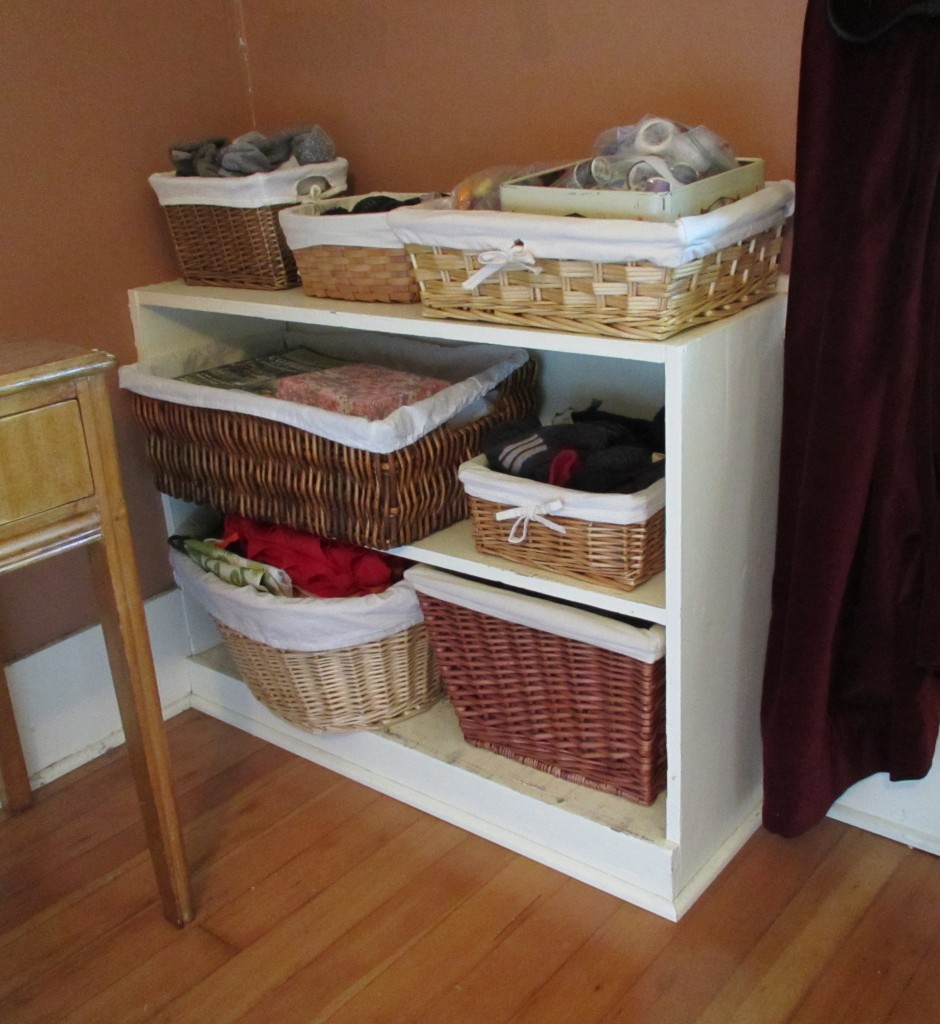 I know a lot of women who de-stress by indulging in spa days and others who find calm through knitting, but I am and forever will be someone who relaxes through decluttering and attractive organization. That's right folks, my skin is un-exfoliated and my yarn stash is, well . . . I own no yarn.
But there is nothing more freeing than getting extraneous stuff out of my sightline, and to make that which stays be pleasingly stored. A cathartic lifting of the mantle that weighs upon my shoulders.
Ahh . . .
Just yesterday I sold a play structure slide that had been relegated to the rear of the backyard for at least a year. Swept up in the momentum, I donated a bag of gifted Japanese decor and doo-dads to the Japanese elementary school and then swept the house for library materials. My evening was capped off by reorganizing all the small plastic bins that live in my built-in buffet while watching Alias with my son.
Ahh . . .
My compulsion for attractive matching storage is easily supplied from my local thrift shops. Cute glass jars in the kitchen for bulk items and squared baskets with white liners for everywhere else. They're both extremely common to come across and neutral enough to avoid becoming dated. I'm fully aware that matching storage can be bought all at once, but I avoid the temptations of The Container Store and Storables like a recovering alcoholic from her favorite watering hole.
I've noticed that it becomes painful to hold onto items once I've decided to part with them. This being true for everything from a pile of branches in the backyard to fussy lamps and unwanted books.
Like Lady MacBeth:
"Out, out damned spot clutter!"
I do not want to give the impression that my house is clean and perfectly organized, as I suffer from the malady of seeing potential in many, many objects. ("Don't throw away that tiny scrap of vintage map, it's enough to cover a clothespin!") But for the most part, objects have logical homes and tidying up is not an endless stream of "Where does this even go?!"
Where was I?
Oh yeah, decluttering is cathartic; and attractive and matching storage is pleasing to the eye and calming.
Much more relaxing than a silly ol' spa day.
Ahh . . .
Katy Wolk-Stanley