Today's Goodwill Badwill Questionable-will post is dedicated to the kids. All the innocent children who tag along with us as we peruse the thrift store aisles.
Oh boy, a wall of Christmas mugs! Kids love Christmas, and "Winter is Coming" is just another way of getting excited for the holidays nice and early. Right?

Oh wait . . . is that a dire wolf? This must be a Game of Thrones mug. Incest and murder and messed up sexy time? Oh my!
Definitely not for the kids!

Well then, let's browse the toy aisle. That should be more appropriate, and look they even have a doll that's brand new in its original packaging.
But what licensed character is this?
Is it Disney? Is it Nickelodeon?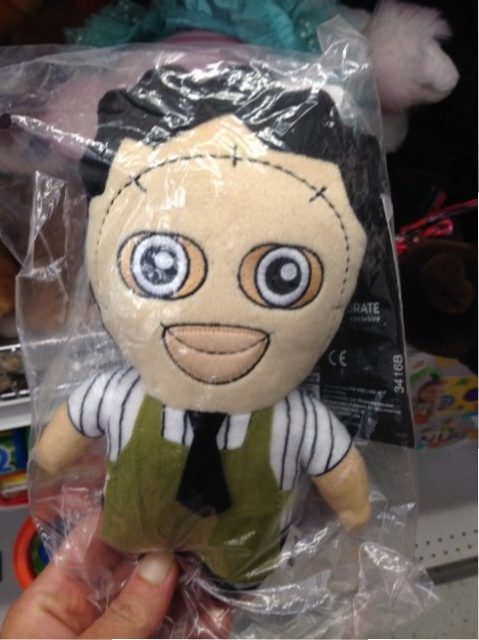 Might explain why Junior became phobic about being left alone.

How about some clowns then? Kids hold nothing but affection for these benign lovable characters.
Oh, wait . . .
Clinically depressed and he has his pants around the ankles? Best to "just say no" when this guy asks you to "honk my nose."
Run kids, run!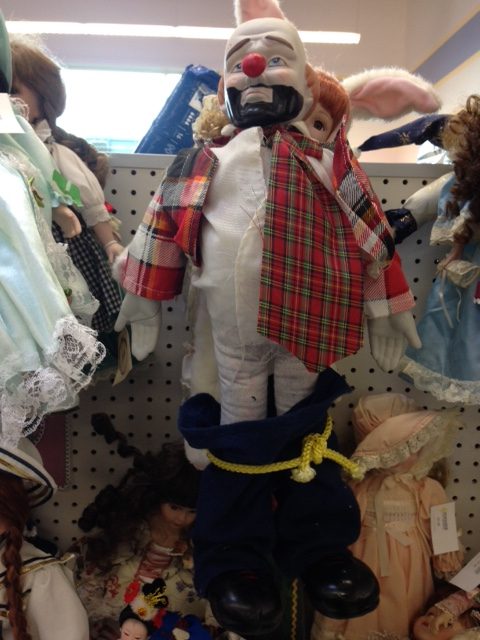 But let's not hold that single pervy clown against the entire profession. Lots of clowns are responsible stand-up citizens. Fully clothed and responsible enough to volunteer in any kindergarten!
Uh oh . . . looks like this clown might be a bit too inebriated to be the proper choice as little Susie's new pal.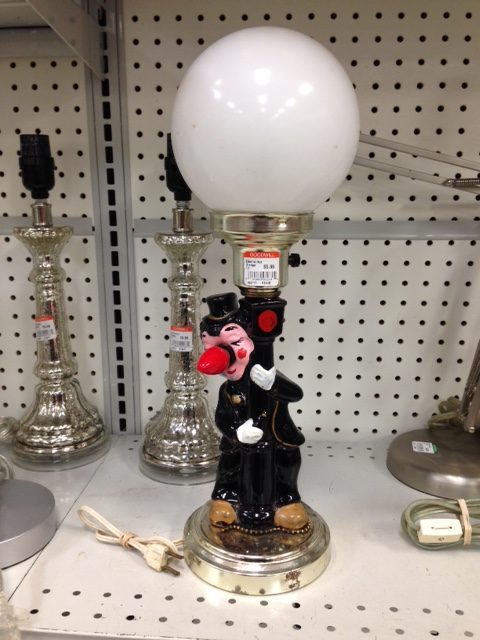 Books. Let's go look at books. They'll trigger all the warm and fuzzy memories of when grandpa used to sit with us on the couch to share his love of classic children's literature.
Grandfathers and books, the perfect combination!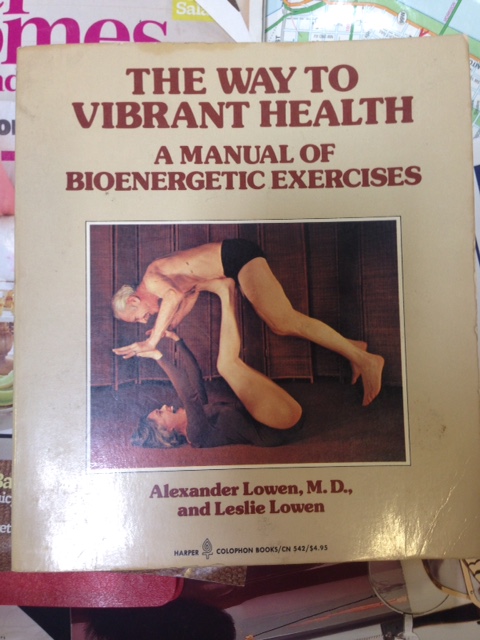 Grandpa? What are you doing with grandma?
NOOOO!!!!!!!!!!
Might be best to leave the kids at home while thrifting.
Katy Wolk-Stanley
"Use it up, wear it out, make it do or do without."