You may know me as Katy Wolk-Stanley, insane blogger writer and frugality expert, but in my real life I am a licensed Registered Nurse. Working 24 hours per week as high risk hospital labor and delivery nurse, I am always on the lookout for medical emergencies.
Even at Goodwill.
Just the other day I was browsing through my local Goodwill, when I started to realize that my skills as an RN were being called into play. Just look at this vintage cup: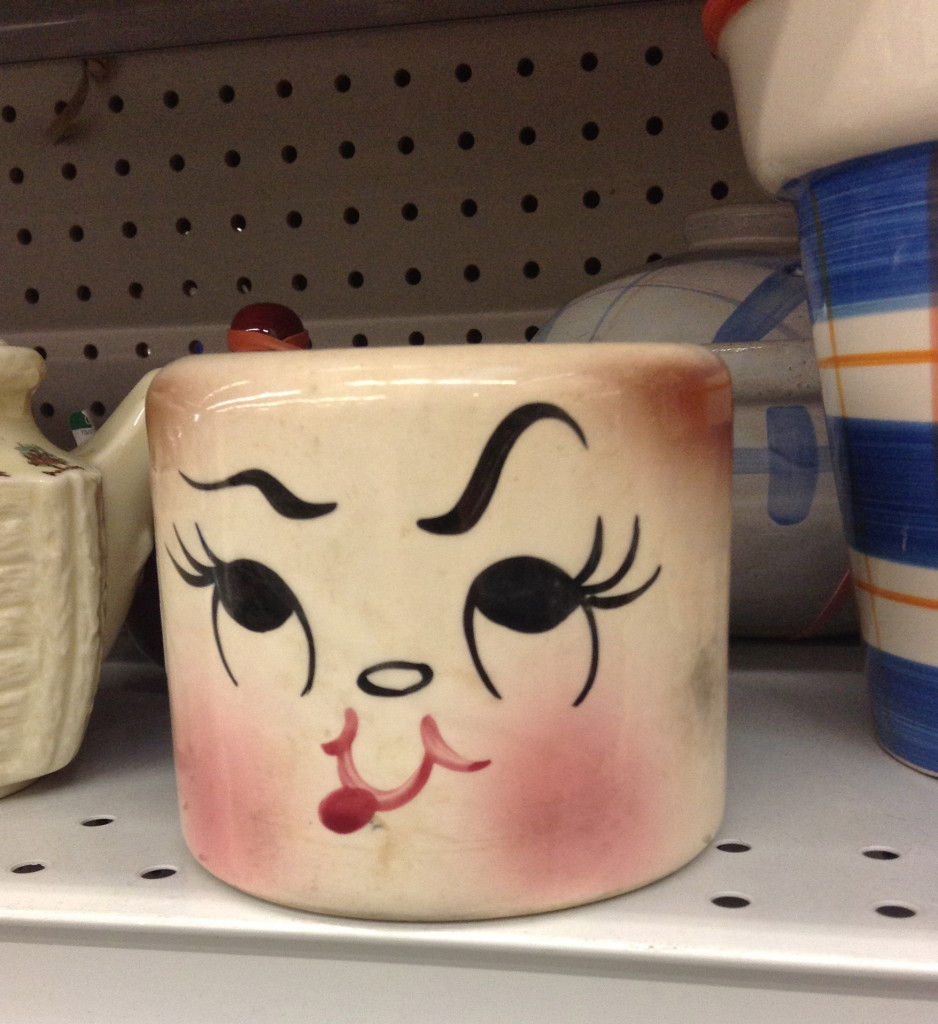 Tongue sticking out to the side? Check.
Eyebrow droop? Check.
Uneven smile? Check.
I would have checked if it was able to hold both arms in front in an even manner, but you know . . . no arms.
I think this cup is having a stroke! Quick, call 911!
See?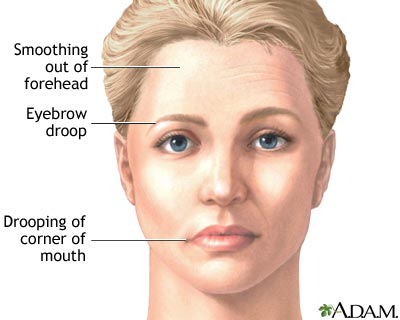 With that emergency addressed, I wandered over to the knick-knack aisle and was presented with a new patient: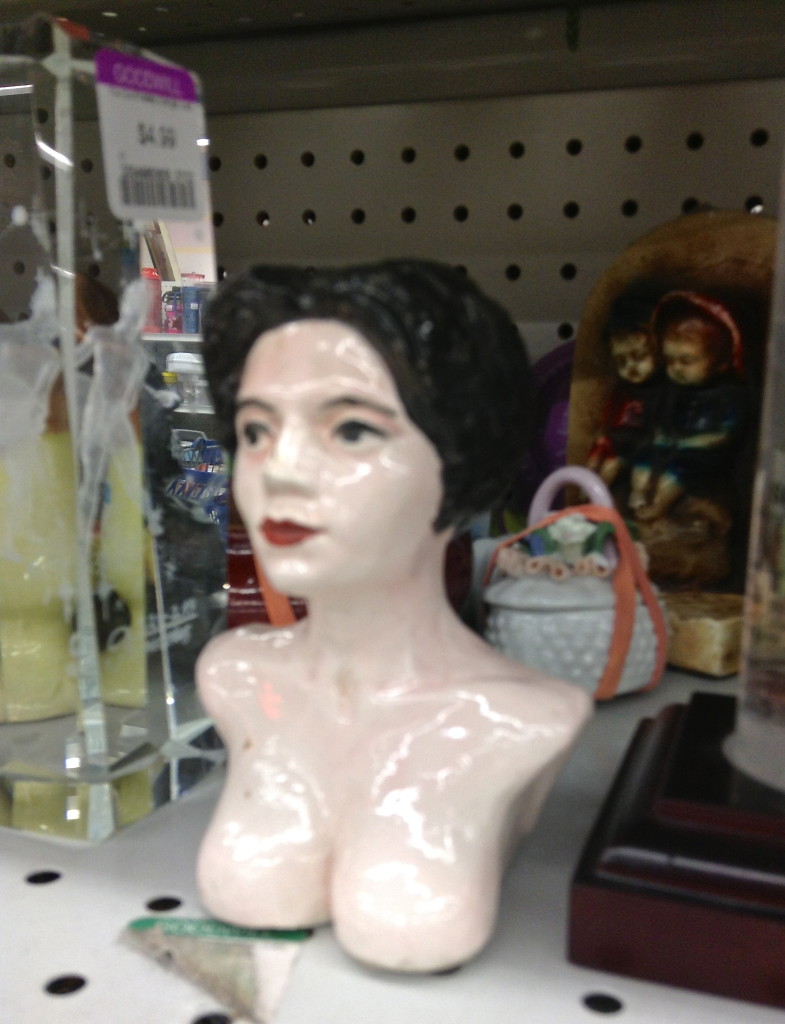 Although I am not a Certified Lactation Consultant, I still do breastfeeding education as part of my job.  And correct me if I'm wrong, but this woman seems to be missing her nipples. And the #1 (and #2) most important components of successful breastfeeding are nipples. This completely brought me to the limits of my breastfeeding education skill set, and I ended up having to order a lactation consultation.
It's important to know as an RN when it's time to ask for help.
Knowing I had left the nipple-less wonder in good hands, (literally) I stepped away and came across this woman: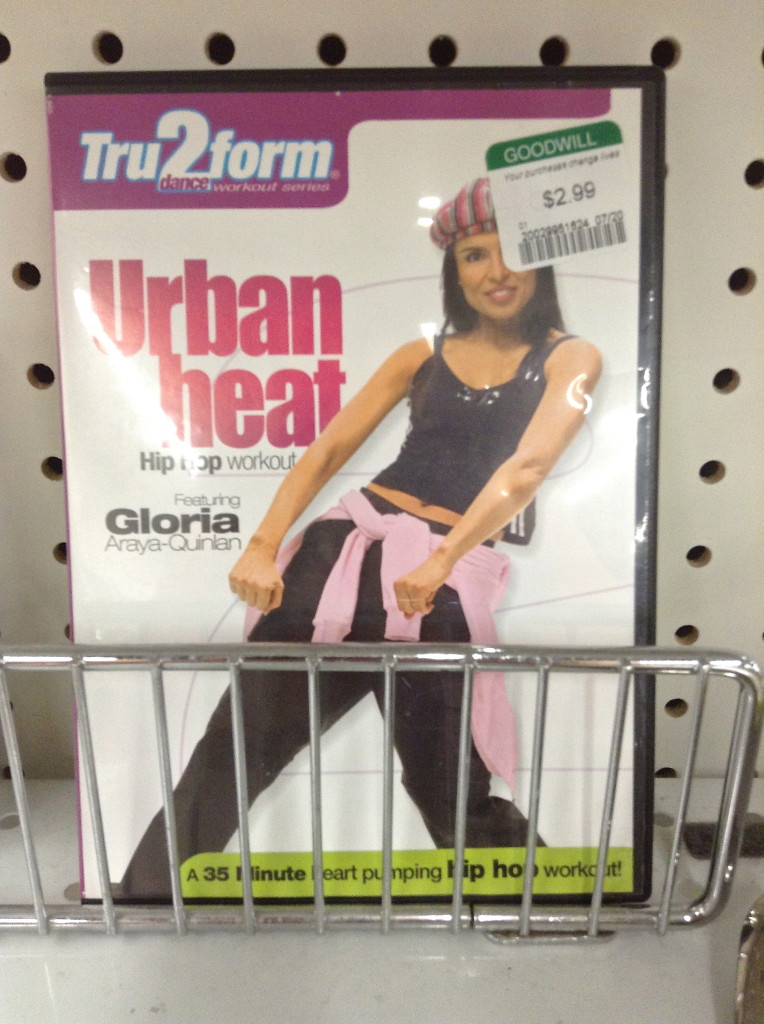 A woman who cares about her health, and is making good fitness choices.
A woman who  . . . drool . . . has the most amazing . . . veins . . . drool . . . for an IV start.
Such . . . amazing . . . veins . . .
Look at how prominent and straight they are!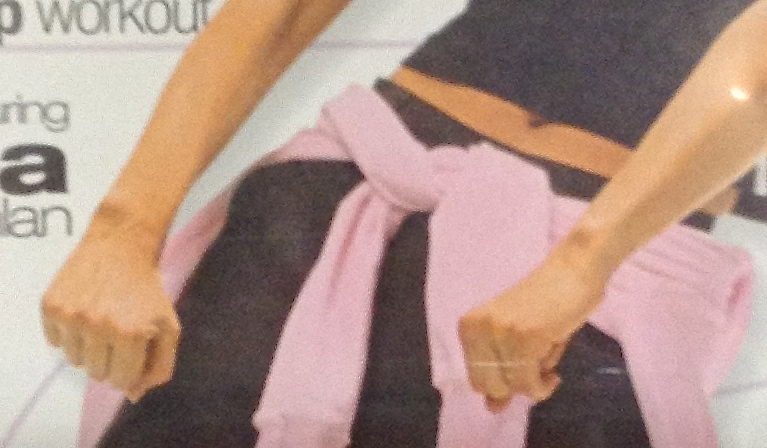 I want to fill this woman with IV's. I want to grab some nursing students and let them practice on her. I want to start IV's from across the room with one hand tied behind my back.
Those are some awesome veins.
Drool . . .
And that, my friends, is how an RN views the world.
Seriously though, we fantasize about veins like that. Even at Goodwill.
Katy Wolk-Stanley