Herald the trumpeters, because it's time for another installment of Goodwill, Badwill, Questionable-will! I may be in the midst of  a virus sinus fest, but I still convinced my friend Sasha to ferry me to the main Goodwill in search for hidden oddities treasures.
She's a good friend that way.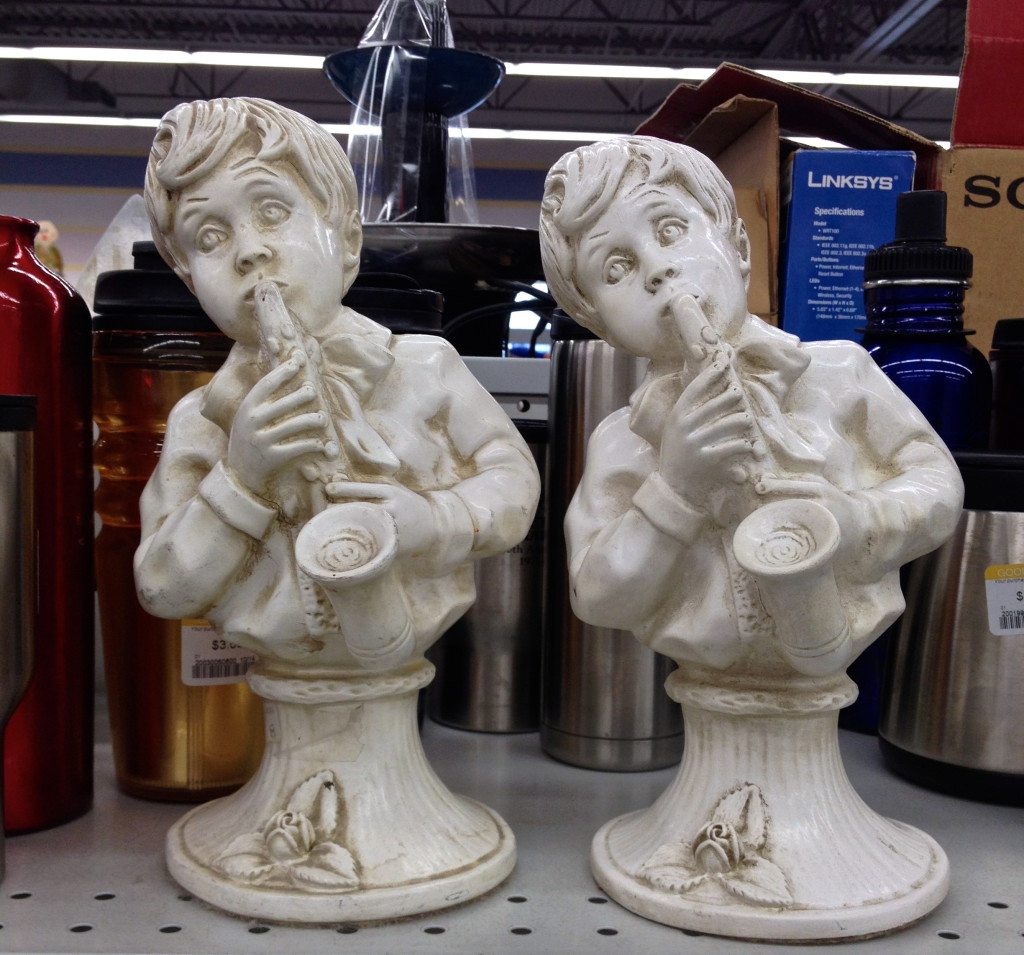 Ready yourself fellow non-consumers, because things are going to get a little bit whack-a-doodle and a little bit bawdy. (The secret original lyrics to the Donnie and Marie song.)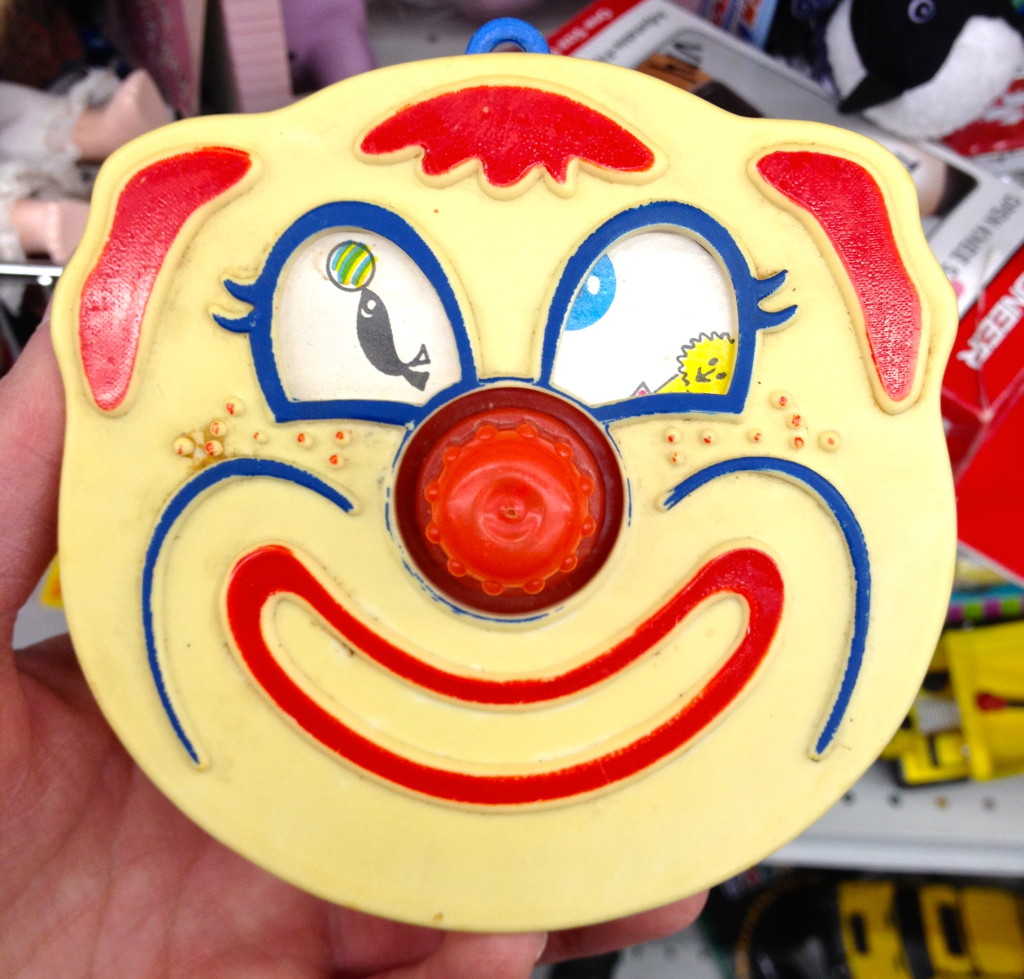 At this point you may be asking yourself this question:
"Wait, how wacky can things get?"
To which I answer:
"This wacky!"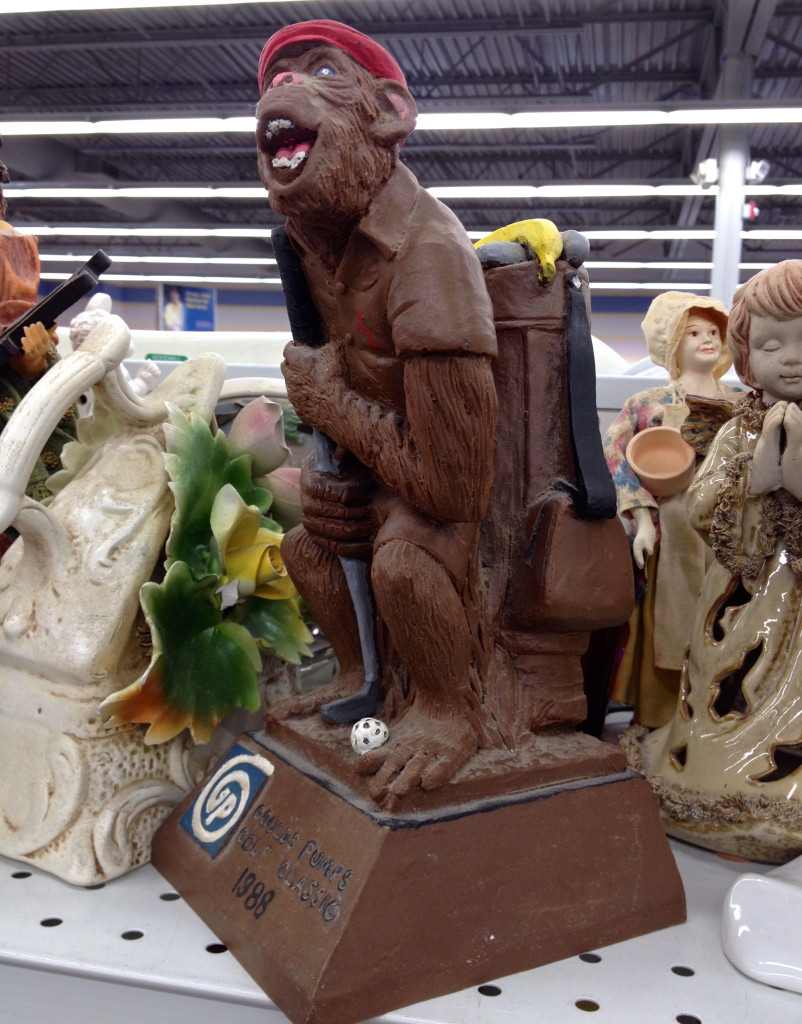 Why? Because of this. It's a ceramic mushroom, a Smurfette mushroom, and it look like a . . . well . . . umm . . . let's just say it's not for the kiddos.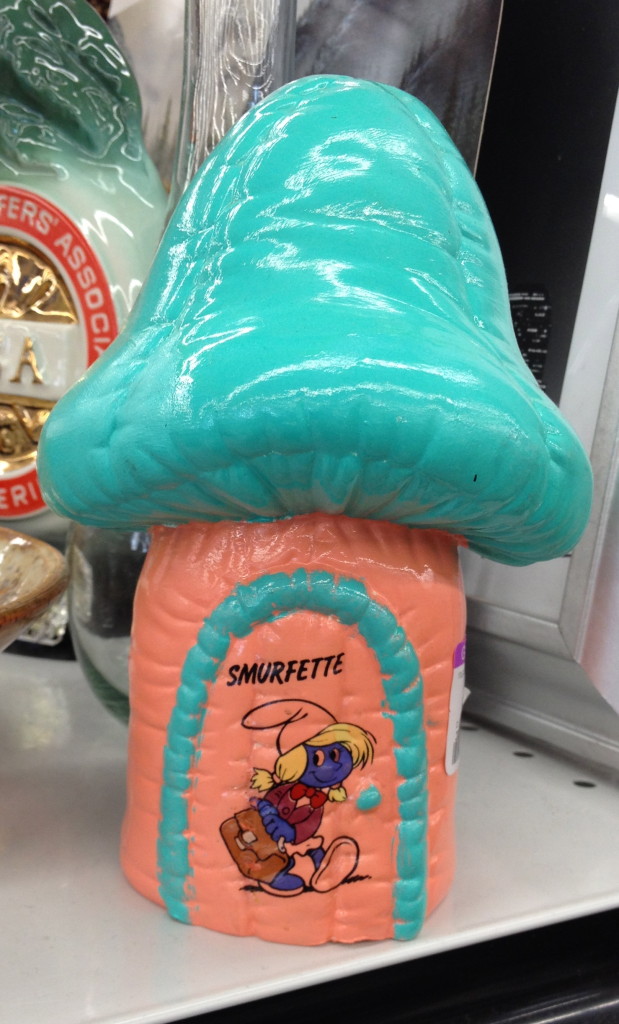 It's not for the clock girl: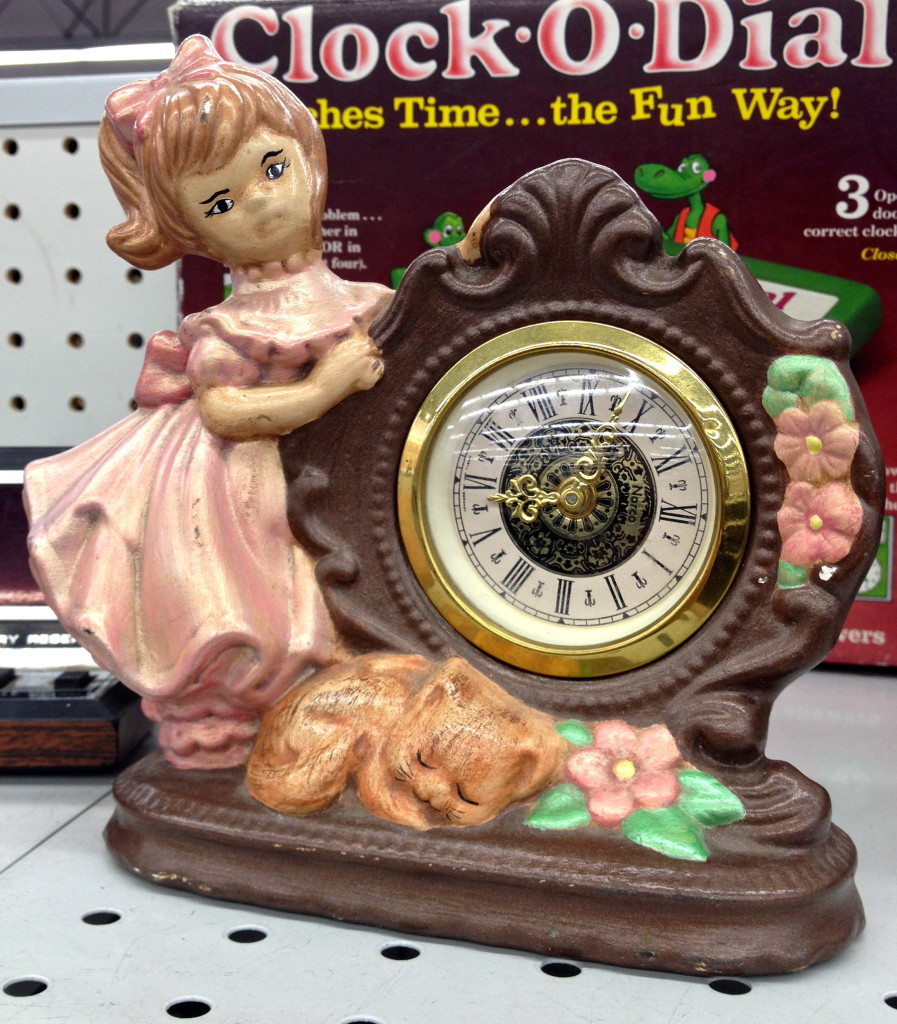 And it's not for the lamp boy: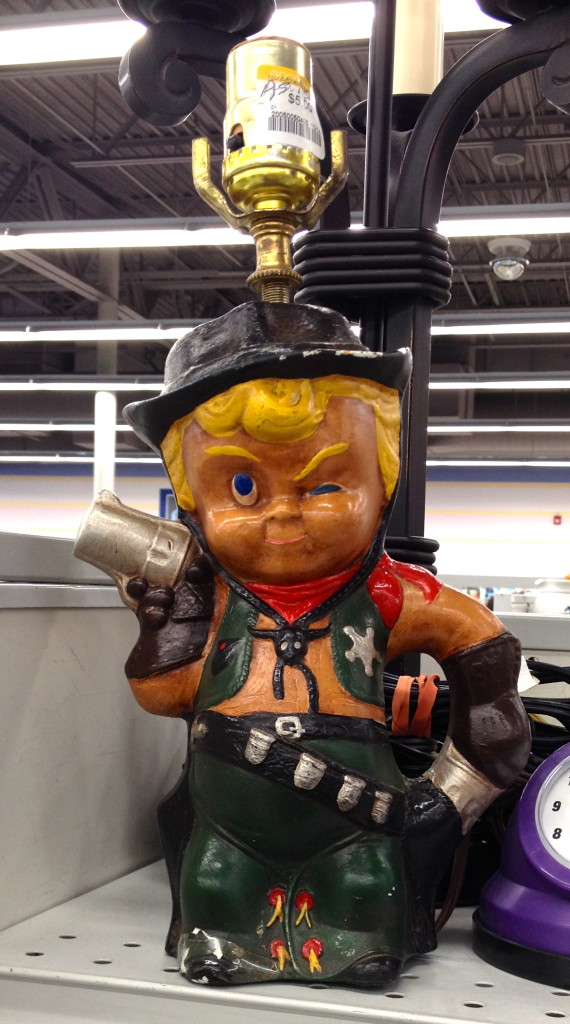 The mushroom is very confusing to them, some would say it gives them an "uh-oh feeling."  You can see it in their eyes: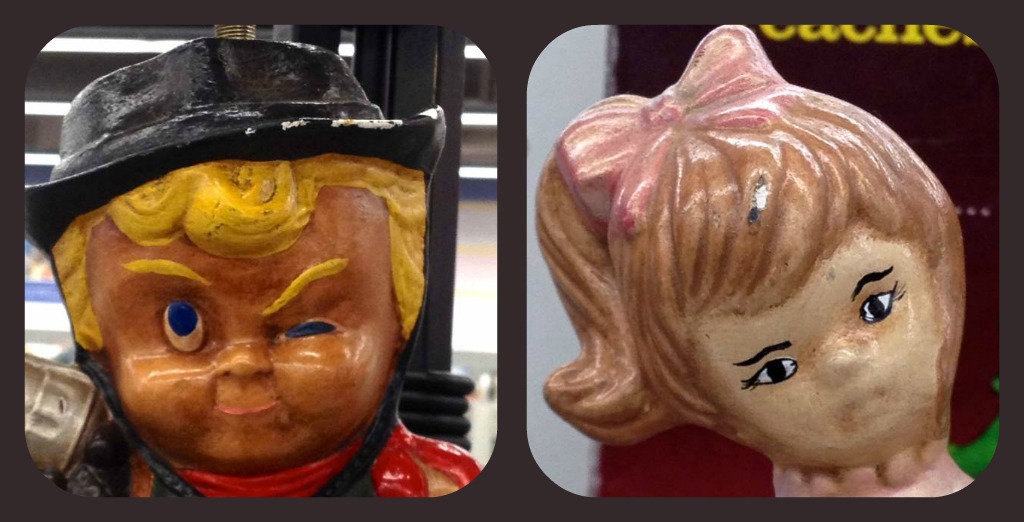 It's a good thing that I was there to help them to understand their feelings.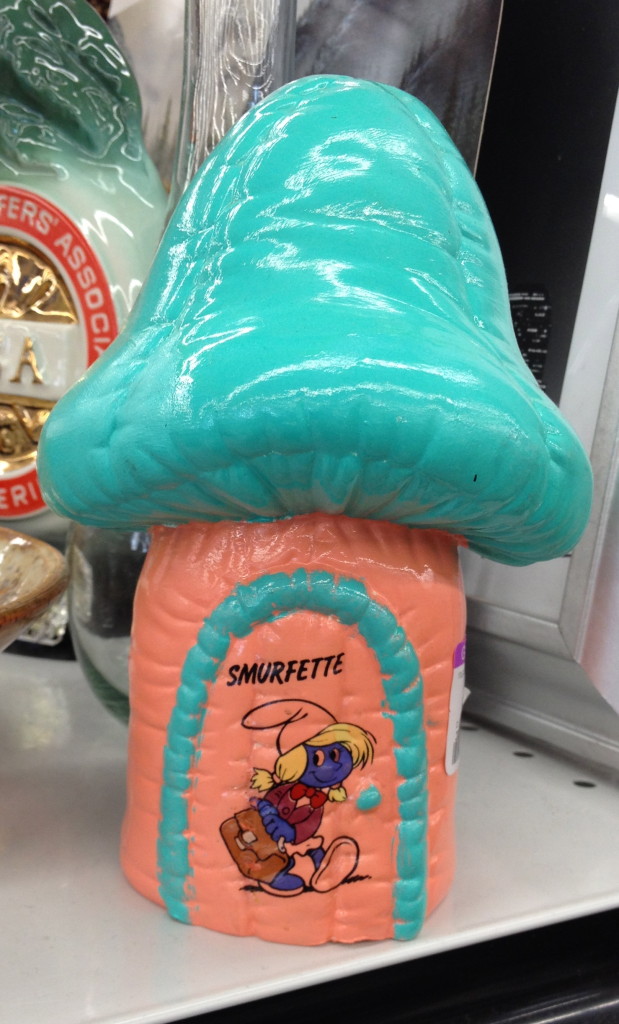 Goodwill, you just never know what kind of er . . . umm . . . whaa . . . thing-a-ma-bob is waiting there for you.
Katy Wolk-Stanley