Last week's trip to New York City has become a sweet but disjointed memory. Highlights included the Wolk-Stanley Party. (The Wolk-Stanley Party was actually just my nephew's Bar Mitzvah after party, but since my same-named sister made the restaurant reservation, these hilarious signs led the way. I couldn't resist the photo op.)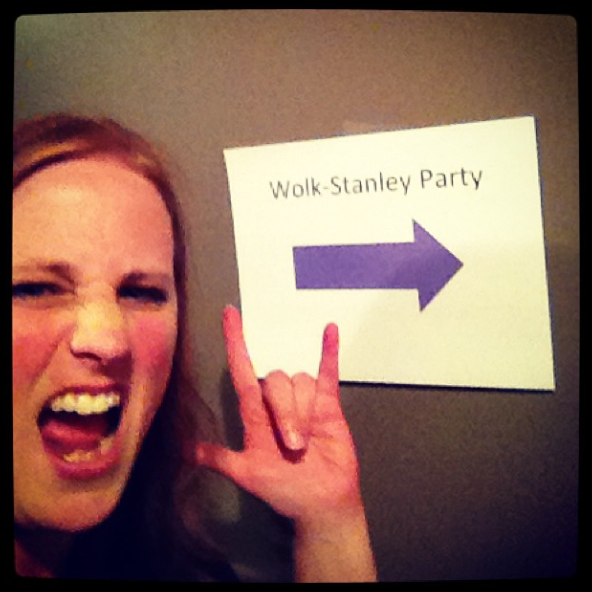 The visit was crammed with Bar Mitzvah preparations mixed with touristy activities such as walking over to The Cloisters to gaze upon the Unicorn in Captivity tapestries. My father was entranced. My son? Less so.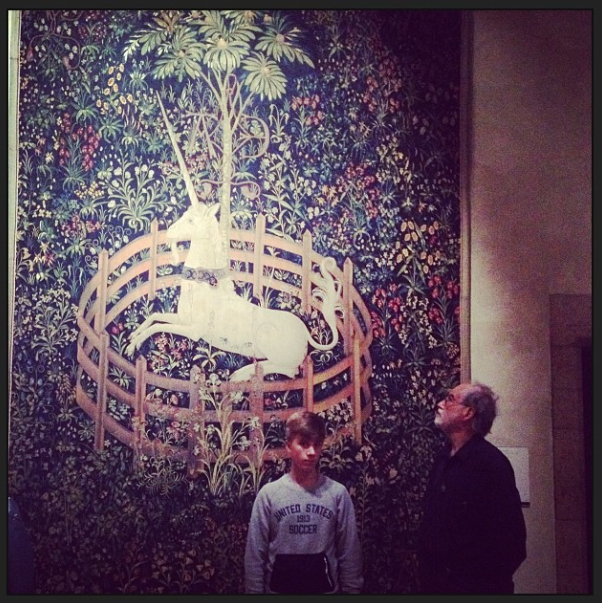 But life at home has returned to its regular routine.
Reading library books while waiting for my sons' soccer games to begin: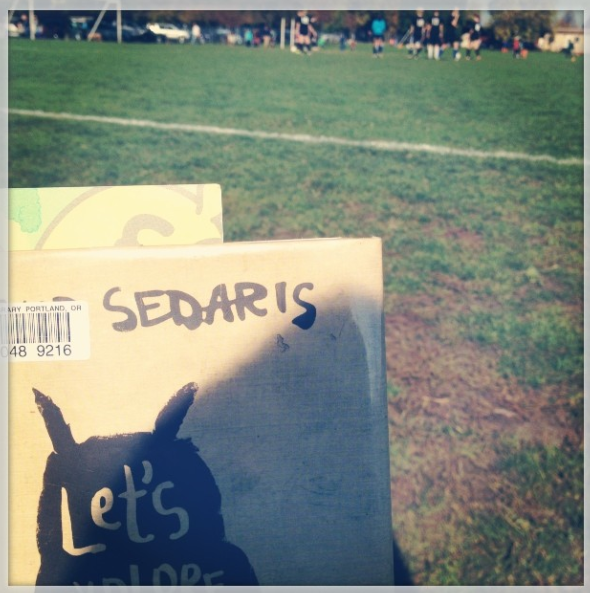 Taking advantage of the last few sunny days to crank as much laundry through the clothesline before the deluge of the inevitable rains: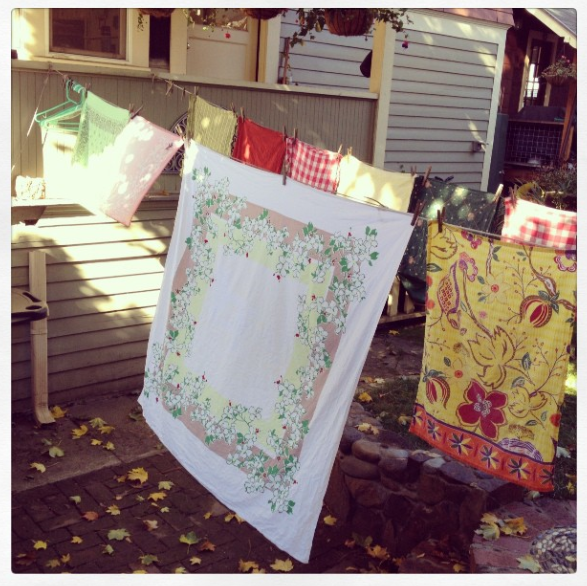 Appreciating the freshly completed cushions that my mother made for my thrifted Old Hickory chair. (Old Hickory has been creating hand crafted furniture for over 100 years, and their pieces furnish The Crater Lake Inn and Yellowstone's Old Faithful Inn.)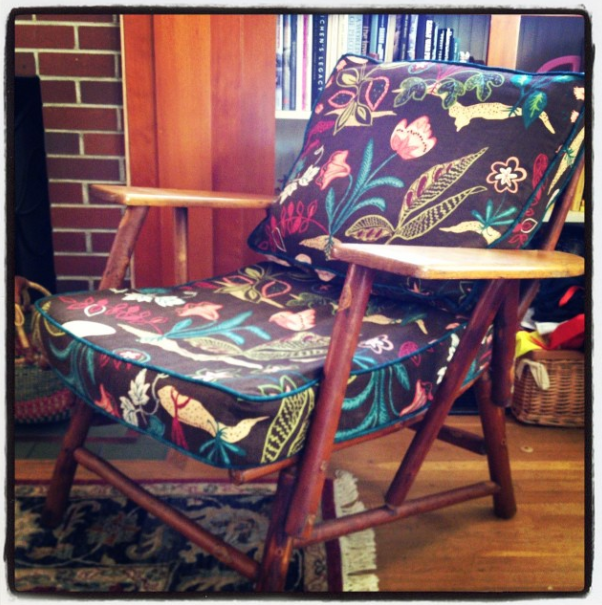 Thrifting for cool finds, such as this midcentury $3.99 Thomas Flammfest casserole dish. I love, love, love the bold tulip graphic on the lid, and will eventually sell it on eBay. Although for now, I'm happy to just gaze upon it.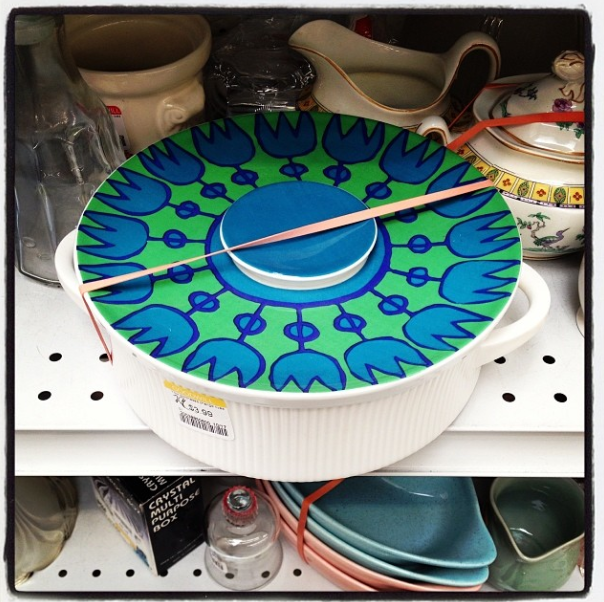 Planning an afternoon of applesauce making, as my husband brought home this 40-pound box of apples. Marked at $15, the 37.5¢-per-pound price pleases me to no end.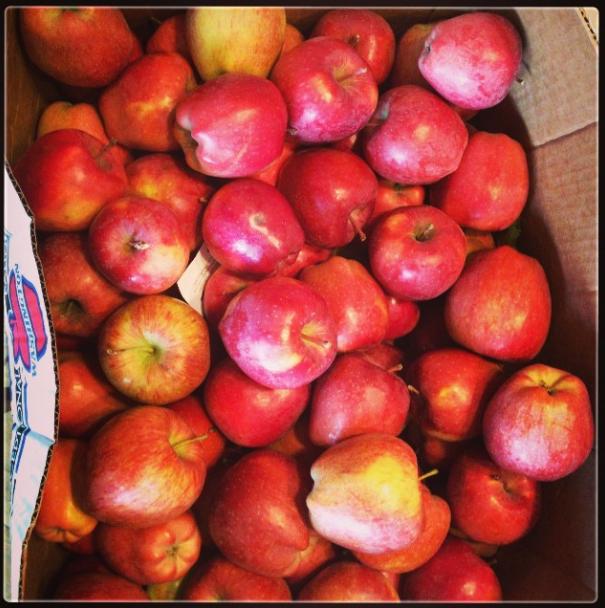 And back to my routine, which is a pretty great place to be.
Katy Wolk-Stanley