I took my sons on a whirlwind trip to Walla Walla, Washington this week. And of course, no trip would be complete without checking out the local Goodwill. And what a Goodwill it was! Gorgeous refurbished historic building, and prices that put our Portland areas thrift shops to shame.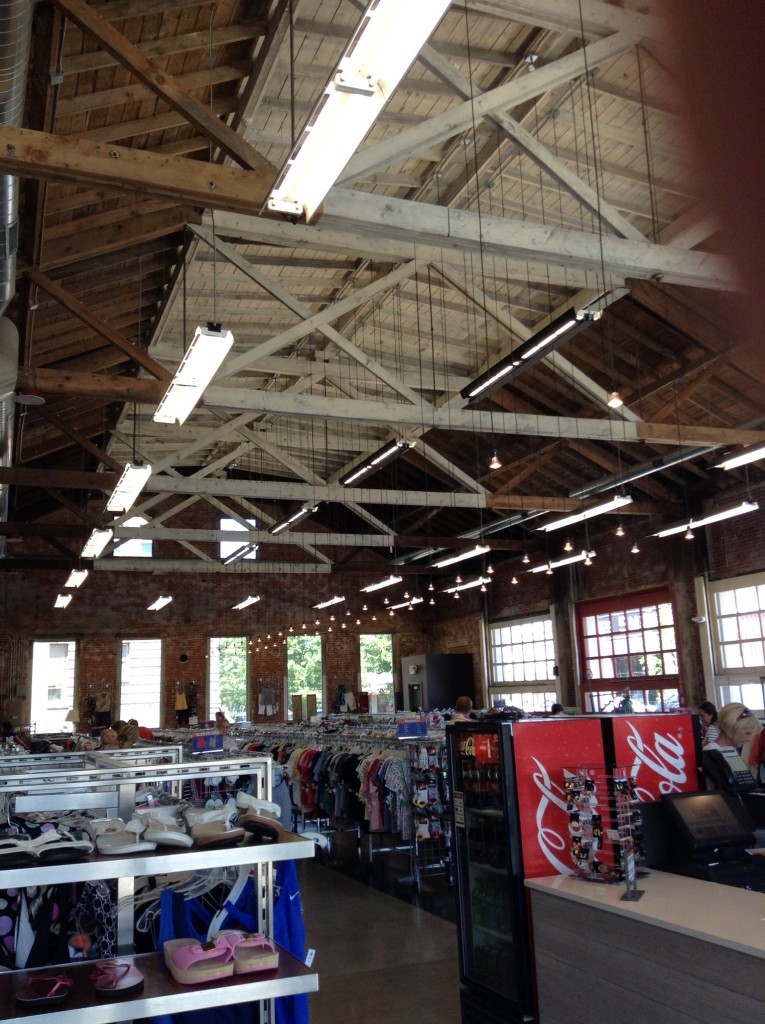 And in case you needed proof that this was indeed the Walla Walla Goodwill, I offer up this tasty tidbit: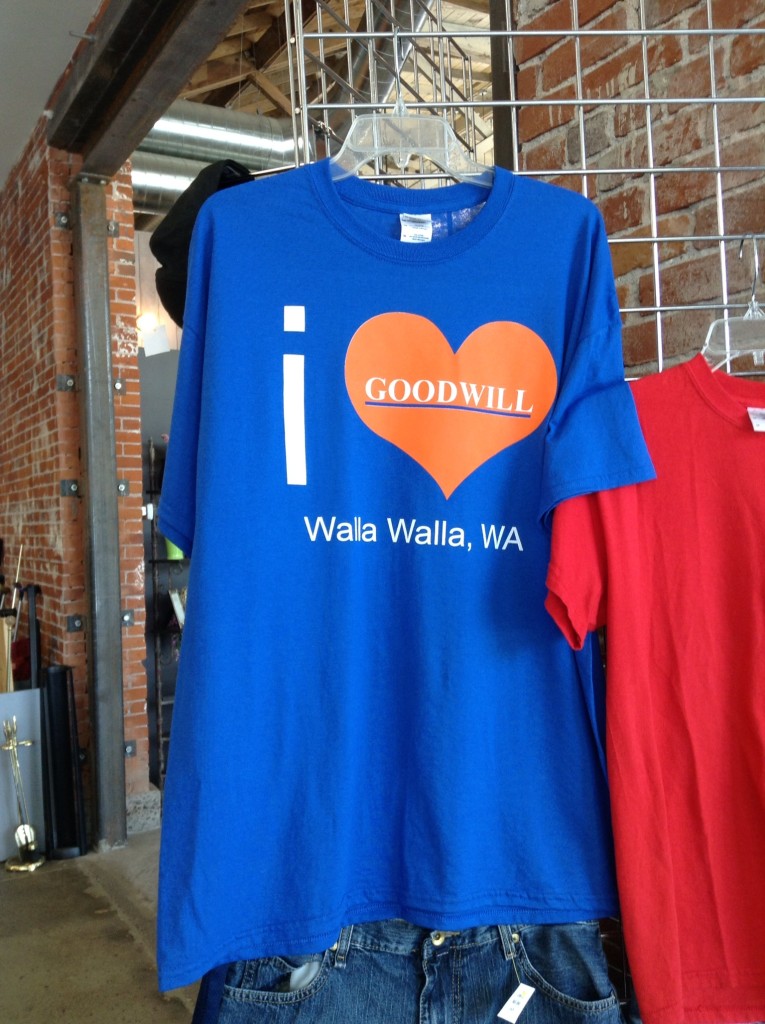 This adorable vintage kitchen canister set caught my eye: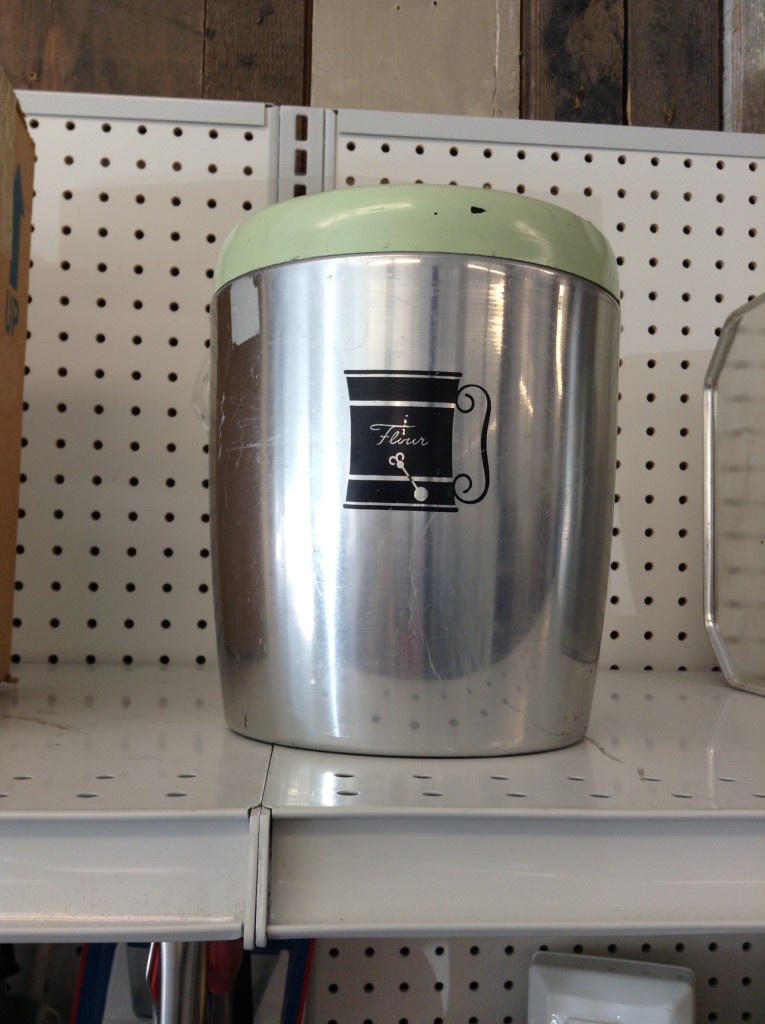 Unfortunately, someone has scratched off the "sugar" and "tea" lettering on the smaller tins. Must have been a very literal previous owner.
"I'm putting beans into this smaller canister, I guess I need to take a razor blade to the word "sugar!"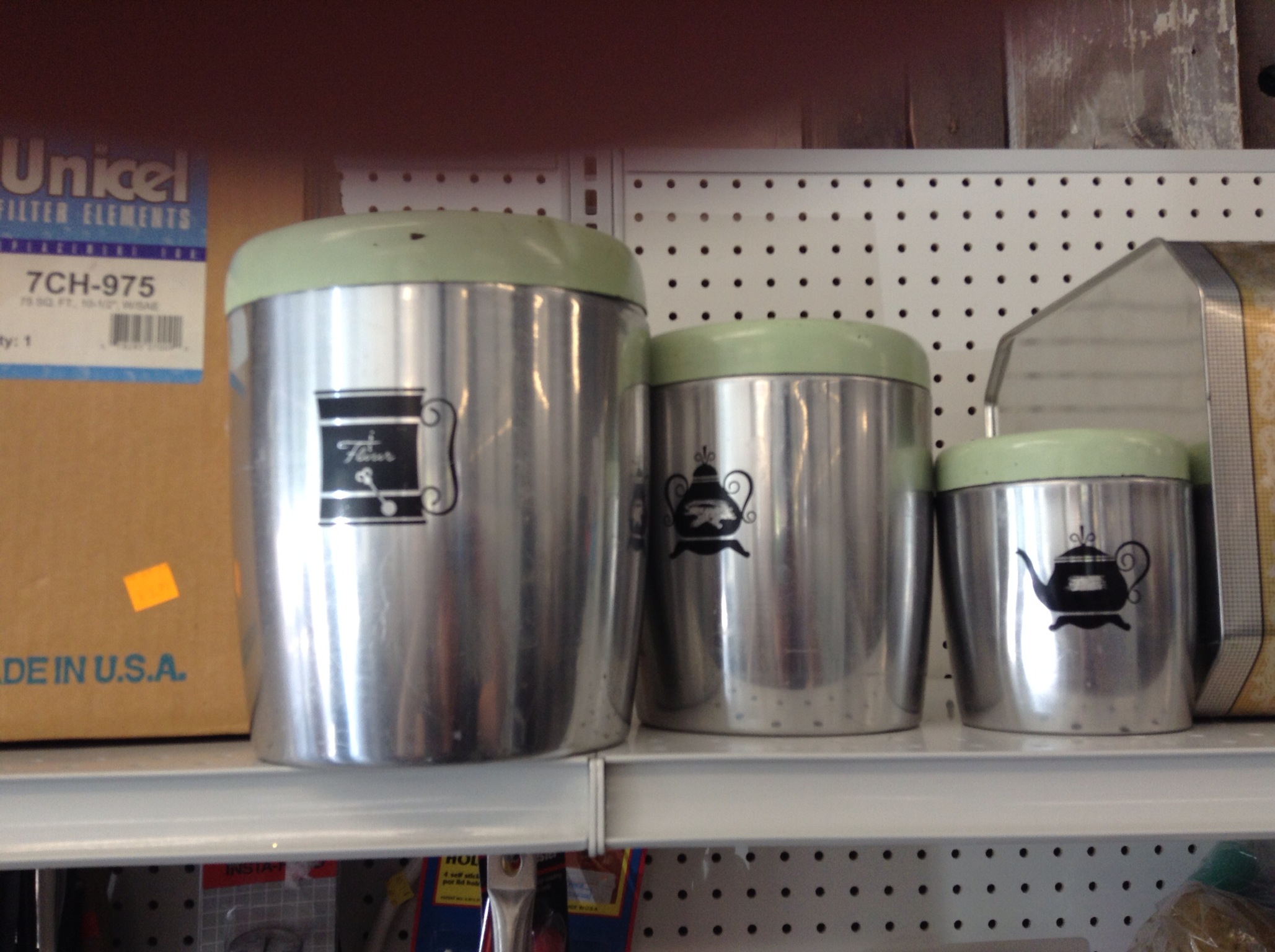 I totally loved the lines on this vintage armchair. Sure, it needed a reupholstery job like nobody's business, but it was just so uber-cool! Can't you just picture it in a cool blue velvet?!
Very Apartment Therapy!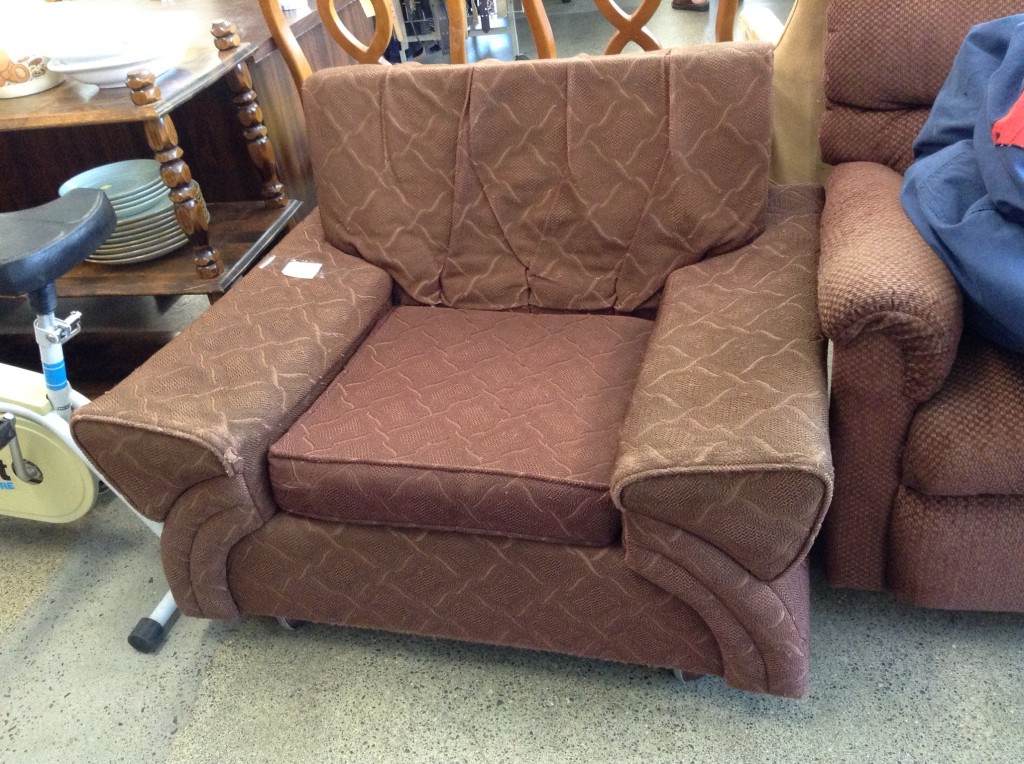 The one item that skeeved me out the most was this used pair of Vibram Five Fingers toe shoes. I'm usually fine about used shoes, but somehow the thought of used toe shoes gave me an uh-oh feeling.
Hot. Sweaty. Bare. Toes. Encased. In. Plastic.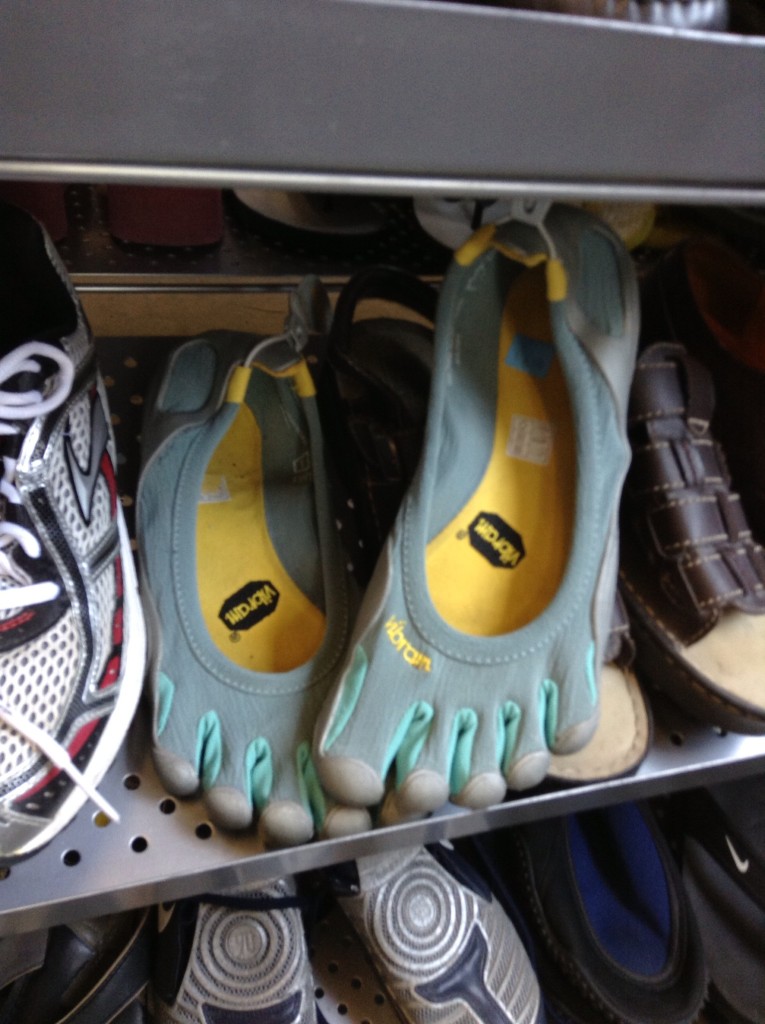 So what did I buy?
The fabric on this homemade tablecloth really caught my eye. Priced at $4.99, I almost left it behind, but then I realized that there was enough fabric here to make curtains for my kitchen windows.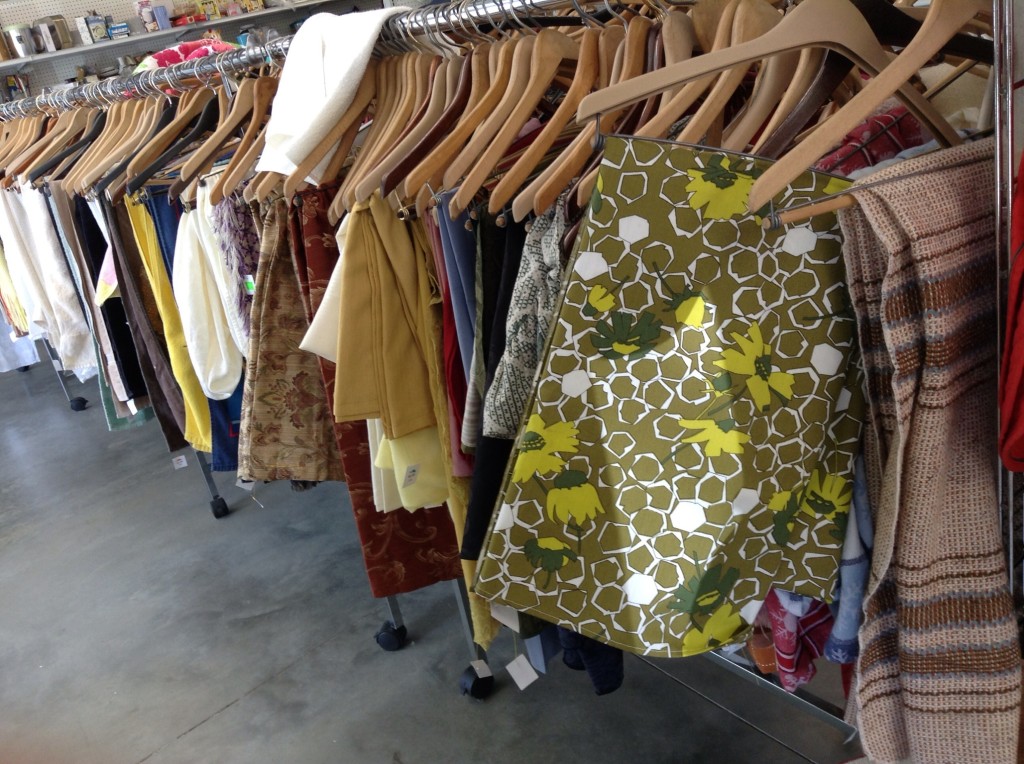 Kind of vintage, but also kind of modern, and currently drying on my clothesline.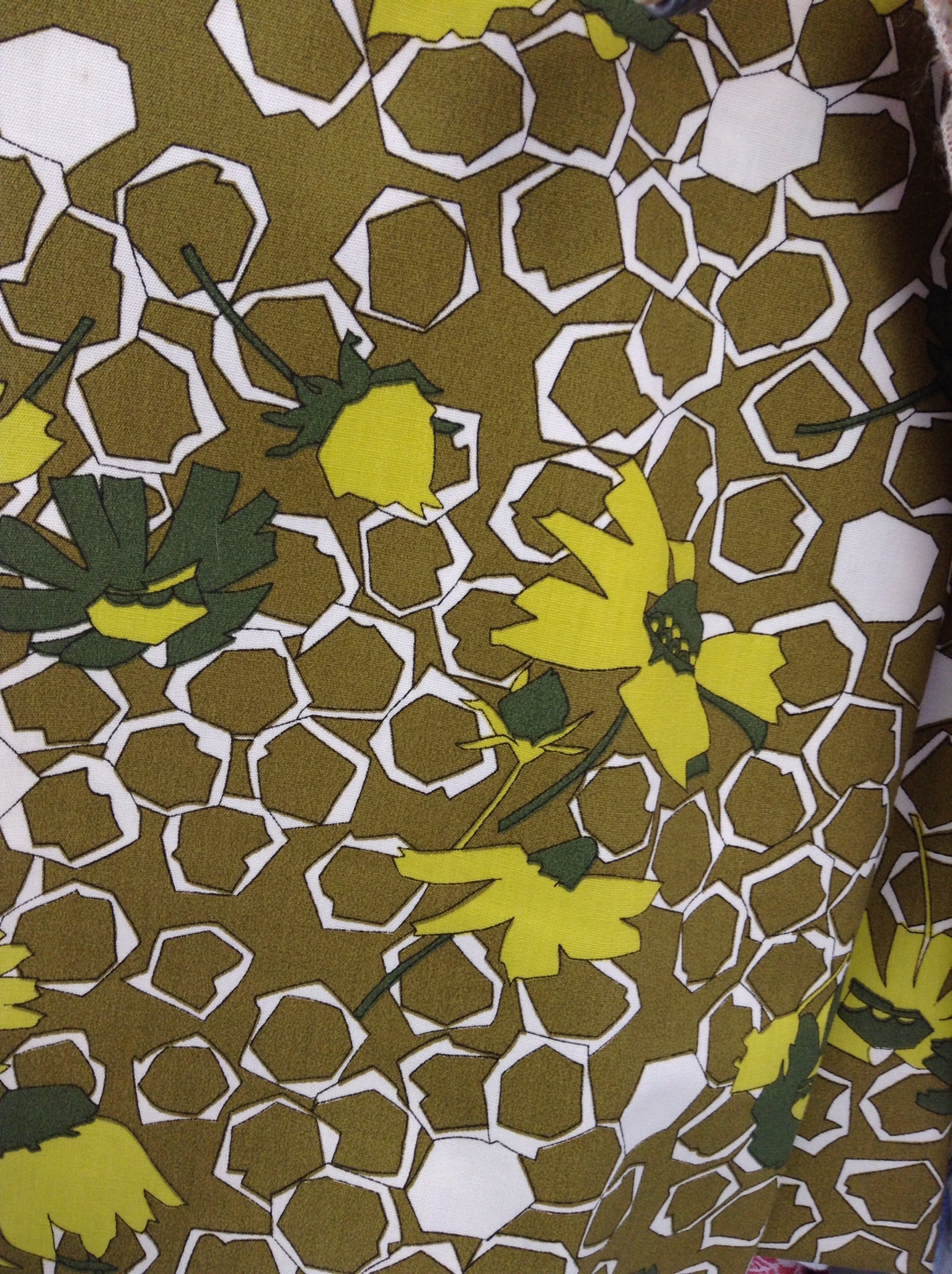 I had wanted to find a painted Mrs. Butterworth bottle or a targeted savings bank to photograph for ya'll, but I had no such luck. I am hoping to take multiple trips to Walla Walla in the future, (Whitman College impressed enough to be our #1 choice) and this Goodwill will most definitely be part of my routine.
Just keep those shoes far, far away from me.
Shudder.
Katy Wolk-Stanley