Because I do The Compact and choose to only buy used, thrift shops are my go-to resource. I hit them up when there's something that my family needs, and I certainly have been known to bring home a few items that I want.
And the other day my son needed a new computer mouse, so off to Goodwill we went. Finding a perfectly serviceable mouse was a matter of just a few minutes, which left us time to browse.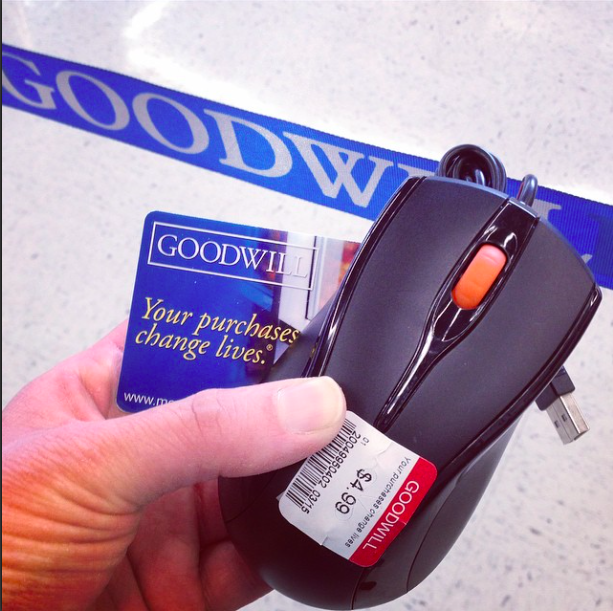 I was tempted by this vintage Tiki-style footed bowl, but I already have more than enough cool knick-knacks to contend with, so I left it for someone else to snap up.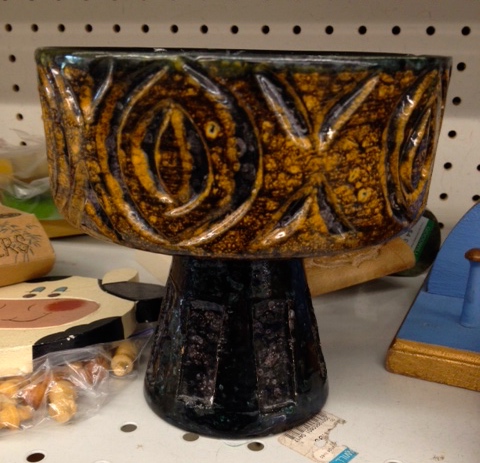 I also appreciated this adorable Humpty Dumpty children's lamp. So sweet, but not exactly age appropriate for my 16 and 19-year-old sons, so I left it on the shelf as well. (Fun fact, The Humpty Dumpty nursery rhyme does not mention that he's an egg. Seriously. Think about it!)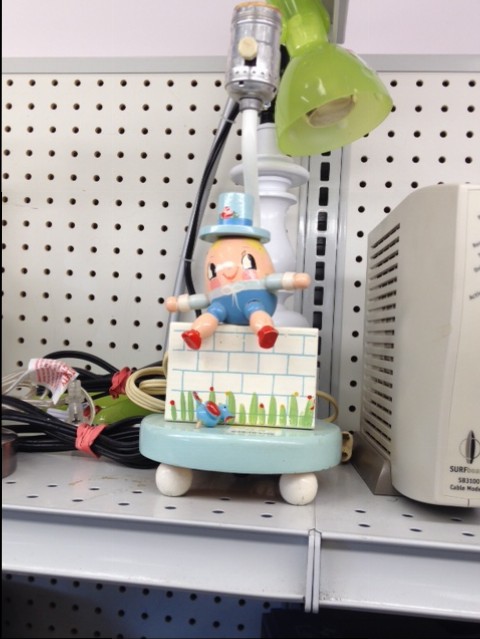 Of course, this targeted savings bank caught my eye. I do love how varied the savings goals are. Vacation, Cadillac, fishing, and of course the all important "golp."
Golp, people. GOLP! Is your golp account fully funded?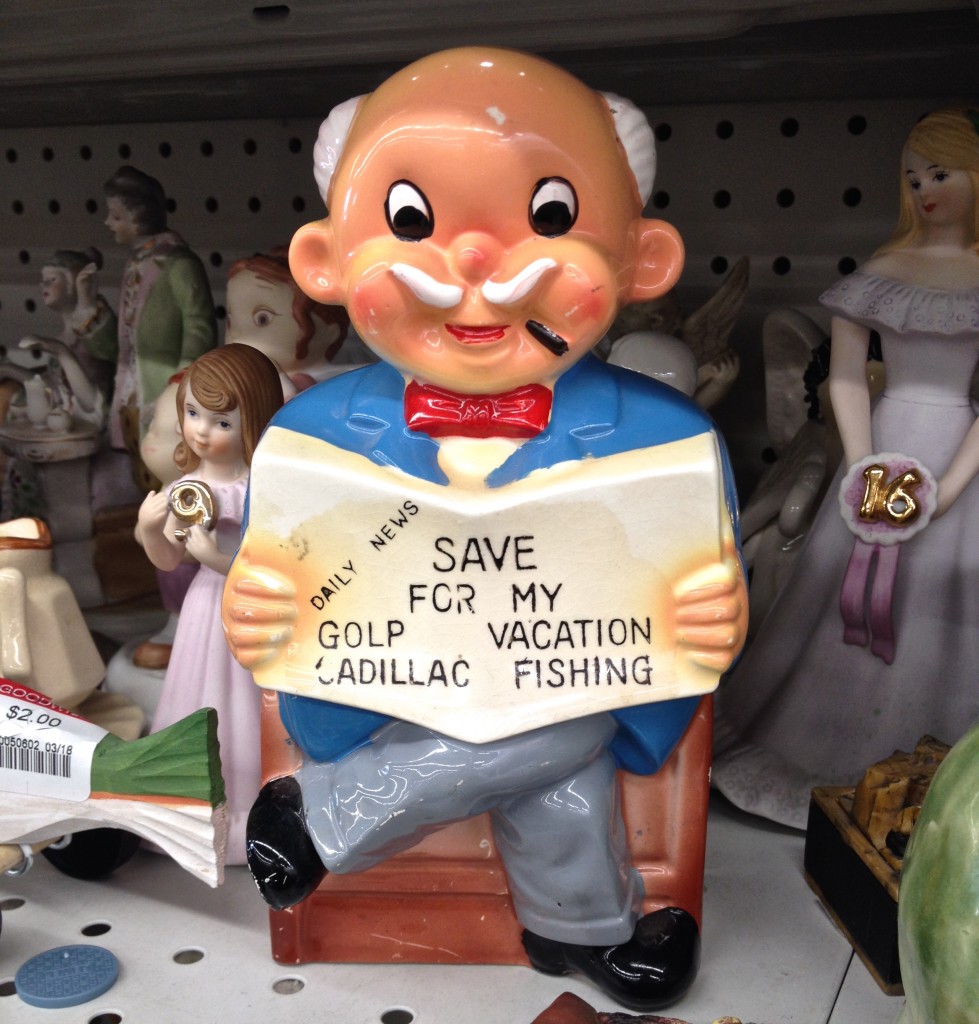 No shopping trip would be complete without the opportunity to purchase an opened box of thrift shop tampons. Yes I know they're individually wrapped, but still . . .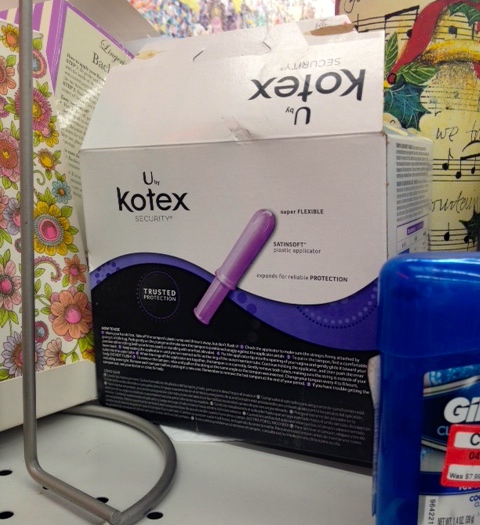 I always take a stroll through the furniture section, as there are often diamonds in the rough that whisper my name. I was slightly tempted to pick up this set of vintage dinette chairs. As a frequent furniture reseller, I know that having the full set makes them much more valuable.
But do you see who's also checking them out?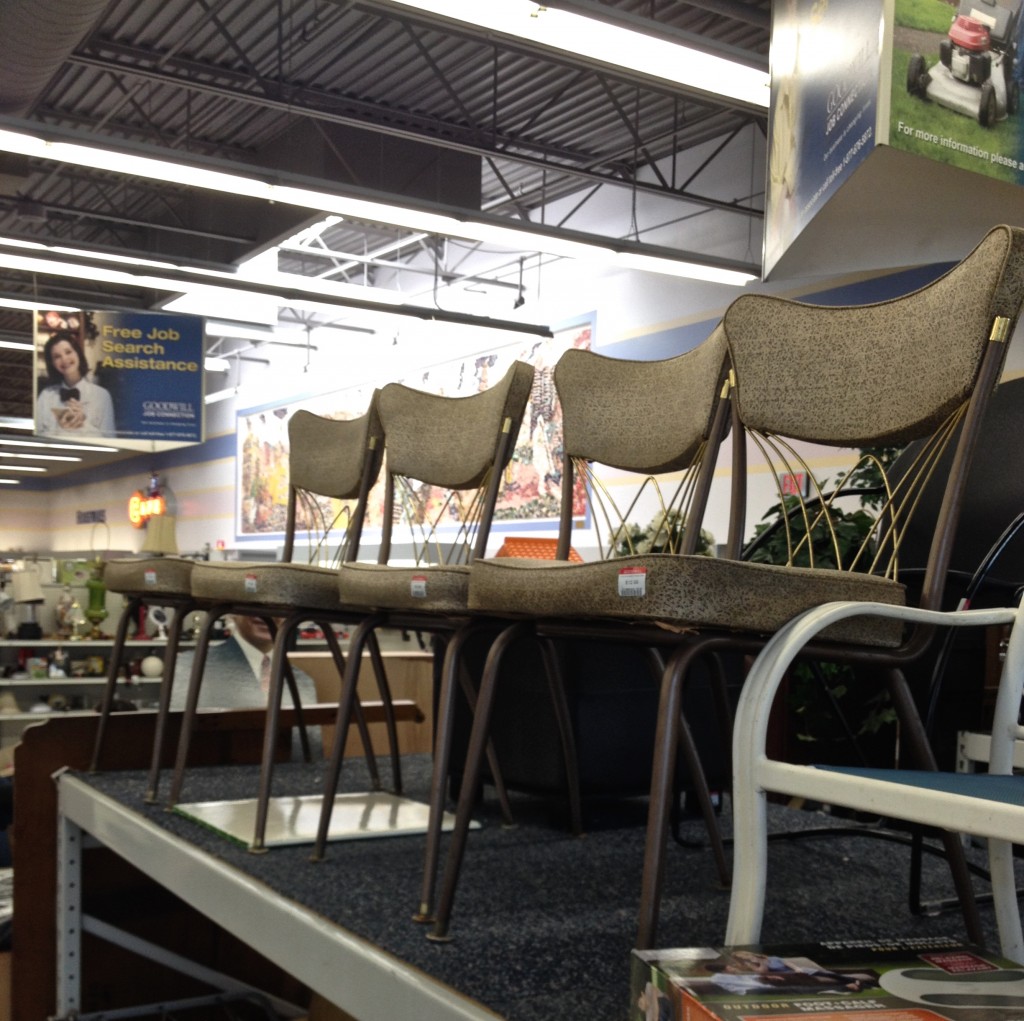 Look closer.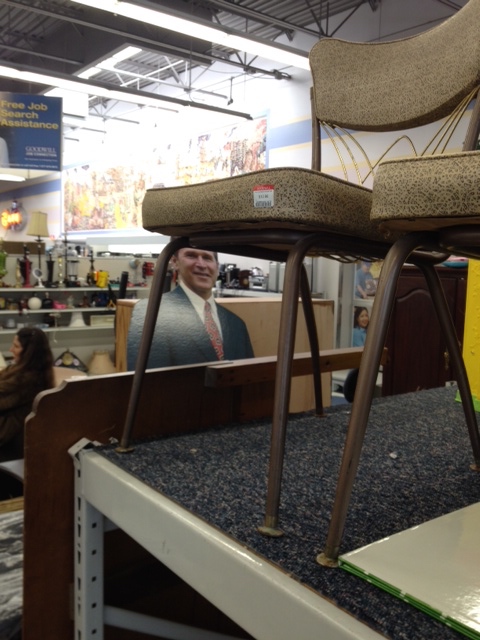 That's right, it's former U.S. president George W. Bush, taking a break from his watercolors to do a little thrifting in Portland, Oregon!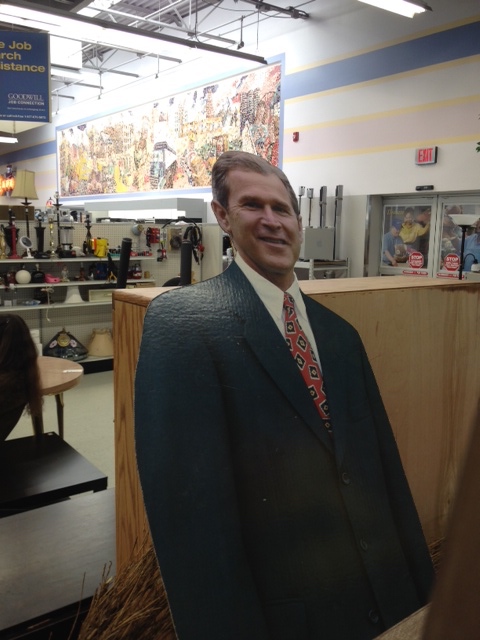 Kind of a surprise, but he's probably just visiting to enjoy my fine city's cycling culture, food carts and maybe even make a cameo in the TV show Portlandia.
Hey, you never know!
Katy Wolk-Stanley
"Use it up, wear it out, make it do or do without."