I stopped into one of my local Goodwill stores yesterday and my eye was immediately drawn to a number of still life and landscape paintings. Not museum level pieces, but still sweet, lovely and 1000% better than any big box/mass produced artwork. Priced from $2.99 to $4.99, each piece was an unmitigated bargain.
Seriously, how sweet is this little oil painting?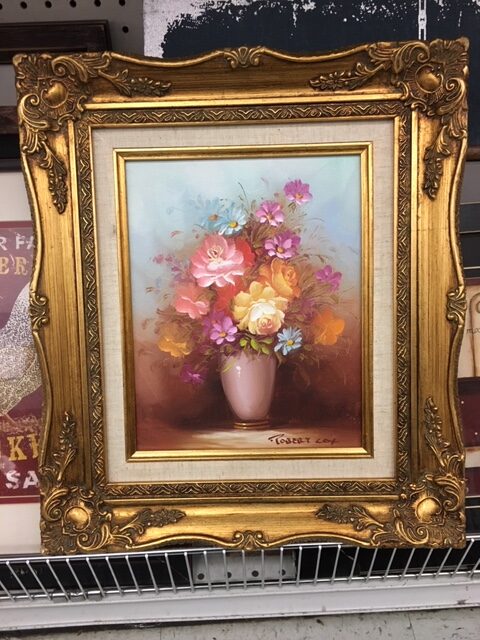 Mind you, my Goodwill art finds often resemble . . . let's just say "less genteel" specimens: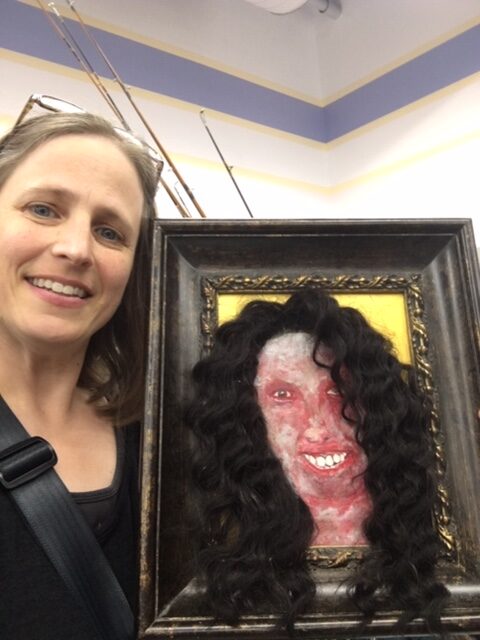 Every now and then a news story hits of a lucky thrift store shopper who happened upon some priceless painting, which always makes me wonder how many masterpieces have escaped my attention.
Perhaps this embroidered pilgrim?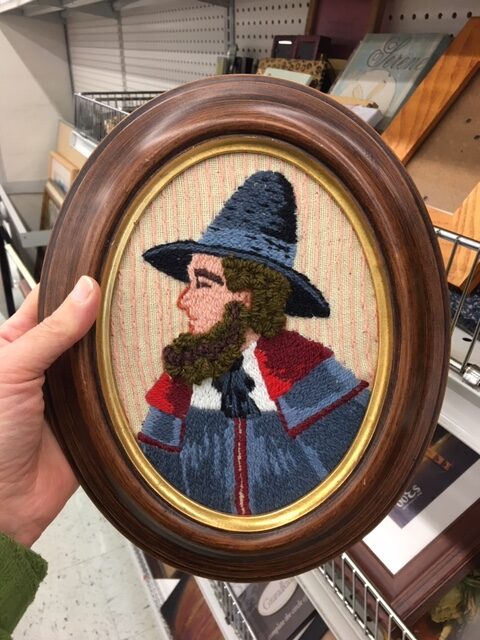 Or these bunny-loving babes?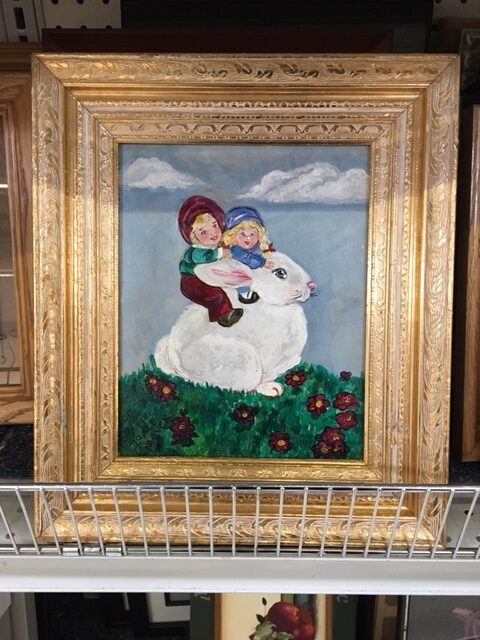 Of course, much Goodwill art falls between the extremes of Picasso and ridiculous, and I've purchased countless wonderful pieces of artwork through the years, both to keep and to sell.
I picked up this lovely Columbia Gorge landscape recently, and was so charmed that it now adorns the wall in our spare bedroom. I think I paid $4.99.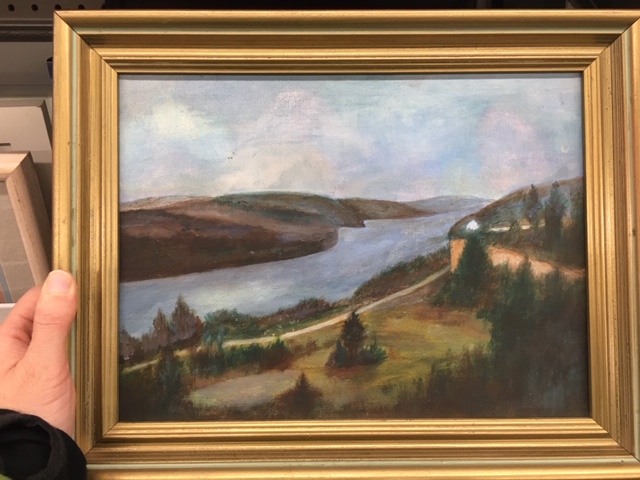 I also nabbed this serene mountain landscape:

As well as this sweet oval painting: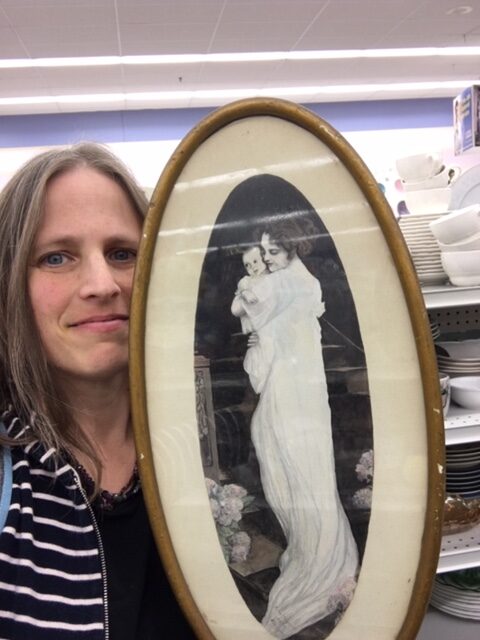 So as much as you may think that Goodwill artwork leans more towards "Raggedy Anne and Andy against a burlap background."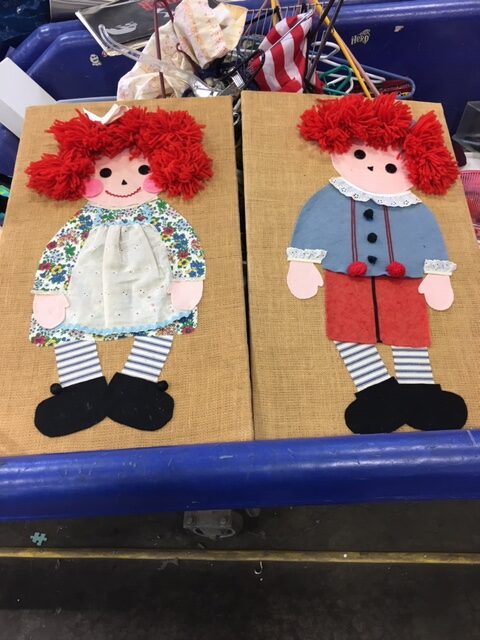 There will always be wonderful artwork hidden on those Goodwill shelf.

As long as you're willing to look behind the scary stuff.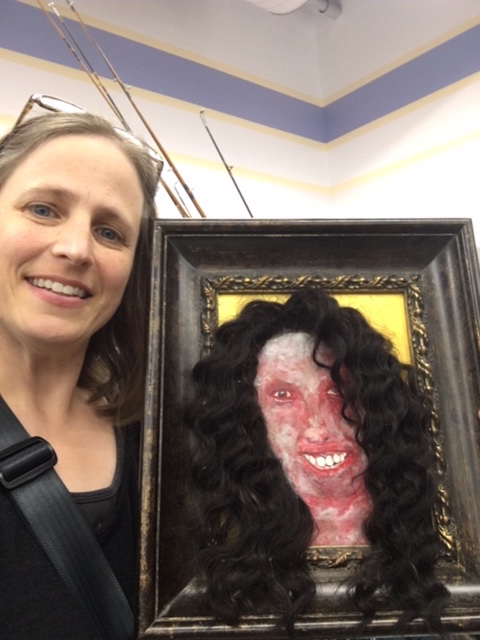 Want to know more about Goodwill Industries of the Columbia Willamette? Check out MeetGoodwill.org, ShopGoodwill.com and GoodwillJobConnection.org to learn more about the important services that they provide for our community.
Katy Wolk-Stanley
"Use it up, wear it out, make it do or do without."