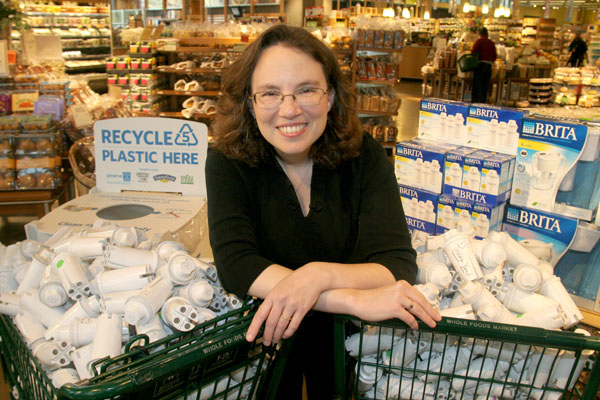 Today illustrates yet again how I am sooo very far from being tech savvy. I agreed to stream the the TedX Conference where my blog-pal Beth Terry from Fake Plastic Fish is speaking about the Great Pacific Garbage Patch today. Sadly, I've been having a hard time embedding video into my WordPress blog as of late. I think that I'm doing the same thing as always, yet it just doesn't work. I've studied YouTube videos and looked at previous blog posts that worked, yet I hit a brick wall over and over again.
So click here to watch the live streaming video from TedX.
Addendum: Kristen over at The Frugal Girl snuck into my code and fixed the embed. Another example of her excellence. Thank you, Kristen!
Katy Wolk-Stanley
"Use it up, wear it out, make it do or do without"