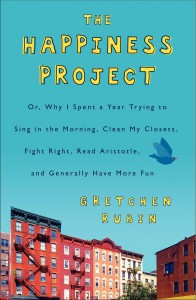 It's time again for Link-O-Rama Mama, where I lazily just link to other people's well written and thoroughly researched articles.
Productivity, According to The Frugal Girl
Kristen over at The Frugal Girl penned a long post the other day detailing how she maintains a level of productivity that allows her to stay on top of parenting four kids, blogging, teaching piano, baking better than you do and generally accomplishing an impressive amount on a daily basis.
Her secret?
Early to bed and early to rise.
"In fact, I usually get far more sleep than the average American. Getting 8 hours of sleep (which seems to be the right amount for me) is a very, very high priority for me because getting enough sleep is essential for productivity. I can't expect to be on top of my game if I'm shuffling through my day in a sleepy stupor, and you probably can't either."
This is where Kristen and I must part company, 😉 as I regularly function on 5-6 hours of sleep without any problems. I've always felt a bit guilty about my proclivity for staying up late, (I tend to hit the sack around 12:30 or 1:00 A.M.) until I read a recent study that stated that a "Study involving 459 elderly women in America found that those who slept for between five and six and a half hours a night had the longest survival rates."
Whew . . .
A Year of Happiness Can Lead to Sex and The City
One of my favorite books from last year was Gretchen Rubin's The Happiness Project, and apparently I am not the only one, as NBC has picked up the book and is turning it into a TV show starring Kristen Davis, AKA Charlotte York from Sex and the City.
Rubin, who blogged about her year of happiness project is one of a number of high profile writers who are seeing television adaptations of their writing. Awkward Family Photos and Sh*t My Dad Says have both gotten the star treatment, (although officially, Sh*t is just a Twitter Feed.)
I for one am happy to see this trend of blogging to fame and fortune, and even sent an e-mail to an old college chum who now is a successful reality TV producer. (He declined the opportunity.) Seriously though, I should have considered the TV adaptability of my subject matter before starting The Non-Consumer Advocate. Because really, who wants to watch this show?
Today on The Non-Consumer Advocate, watch Katy hang dry her laundry, walk to the library, buy loss leader Tillamook cheese and shop at Goodwill!
Riveting.
182 Square Feet is Plenty
Steve Sauer is a Boeing interiors designer and apparent small living enthusiast. His 182 square foot Seattle apartment was featured in a McClatchy-Tribune wire piece that appeared in today's Oregonian newspaper, and is like origami. Every square foot of space is creatively used, with vertical space being key to carving extra spaces for TV watching and sleeping.
Click HERE to read the article and view the pictures.
Katy Wolk-Stanley
"Use it up, wear it out, make it do or do without"